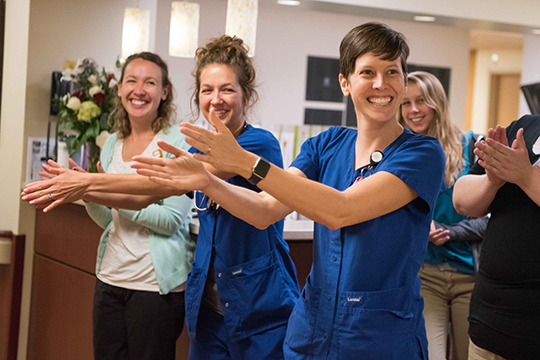 Inspiring joyful giving to transform lives.
Avista Adventist Hospital Foundation supports the life-changing programs and services of Avista Adventist Hospital. Your gift will save lives, restore health and nurture health of struggling families, right here in your community, and beyond, making it possible to continue our mission. We extend the healing ministry of Christ by caring for those who are ill and by nurturing the health of the people in our communities. 
We believe giving is part of healing, and the value of philanthropy is not just in dollars raised, but also in the emotional investment people make with us when we help connect them to our mission. Every gift counts. Thank you for your gracious generosity.
Make A Donation
There are many ways you can make a difference at Avista Adventist Hospital and help us continue providing Coloradoans with the highest quality care.
Ways to Help
Avista Adventist Hospital's programs and services reach beyond the hospital's walls into our community, bringing education, comfort, healing and life-saving care to people in need.
Healing Angels
Would you like to recognize a caregiver who made a difference during your recent visit? Make a donation or tell us about your experience.