Find a Sports Medicine Provider Near You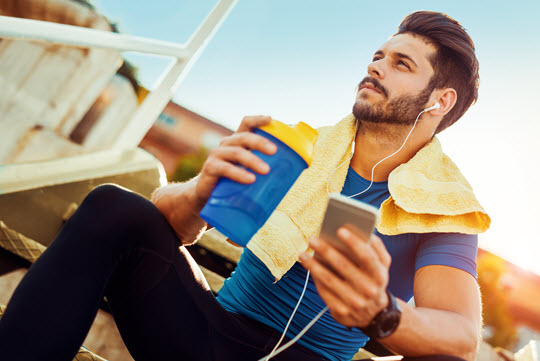 Our primary care sports medicine doctors do just that, using noninvasive techniques to treat pain and injury and providing guidance to help you improve your performance and get you back in action and keep you there.
Frequently Asked Questions About Primary Care Sports Medicine
What is Sports Medicine?

The field of sports medicine focuses on helping athletes — both amateur and professional — and those who exercise as a part of a healthy lifestyle recover from injury, prevent injuries, and improve their performance. Primary care sports medicine also manages safe activity in people with chronic conditions, such as asthma, COPD, and congestive heart failure.
What is a Primary Care Sports Medicine Physician

Our primary care sports medicine physicians are specialty trained to treat the total care of athletes, weekend warriors, and anyone who wants to be active and healthy. Primary care sports medicine doctors complete residency training in family medicine and receive additional training in sports medicine through the completion of a one- to two- year sports medicine fellowship. While not orthopedic surgeons, our sports medicine physicians trained alongside orthopedic surgeons during their fellowships. They also work closely with orthopedic surgeons to refer patients for more intensive treatment, including orthopedic surgery, if needed.
Why Should I See a Primary Care Sports Medicine Physician?

While surgery is a great option to treat pain and injury when necessary, approximately 90 percent of all sports injuries do not require surgery. Our sports medicine physicians specialize in nonsurgical treatments and can help you get back to your activities without the time, money, and recovery required from surgery. Our primary care sports medicine doctors also help athletes at all levels manage chronic conditions such as asthma, diabetes, heart disease, and COPD during exercise so that they can safely maintain their desired level of activity.
Do I Need a Referral to See a Primary Care Sports Medicine Physician?

Most people do not need a referral to see a primary care sports medicine physician. However, you should check to make sure the doctor you are considering is in your insurance network. You also should verify whether you need a referral. If your insurance requires a referral for physical therapy or to see a pain specialist or orthopedic surgeon, we can provide these.
What Types of Procedures Does a Primary Care Sports Medicine Physician Perform?

Primary care sports medicine physicians have received additional training in caring for the complete health of athletes. They complete a one- to two-year fellowship focused on the medical, nutritional, and musculoskeletal needs of athletes at all levels. While orthopedic surgeons focus on surgical treatments for injuries to the joints and bone, primary care sports medicine doctors specialize in noninvasive treatments, including:

Injections for pain via guided ultrasound, including trigger point injections, steroid injections, viscosupplementation (SYNVISC) and platelet rich plasma (PRP) injections

Bracing and casting

Home physical therapy and exercise programs

Concussion management

Osteopathic manipulation

Acupuncture

Kinesio taping

Musculoskeletal ultrasound

Exercise prescriptions