Treatments & Services - Sports Medicine
Find a Sports Medicine Provider Near You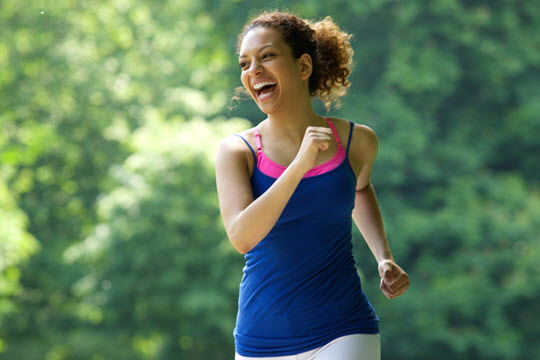 Our primary care sports medicine doctors do just that, using noninvasive techniques to treat pain and injury and providing guidance to help you improve your performance and get you back in action and keep you there.
Conservative Treatment for Common Sports Injuries
Centura Health sports medicine physicians are focused on helping athletes and active individuals improve their performance and recover from injuries so they can return to play. They are specialty trained in providing non-surgical treatments for conditions such as tennis elbow, golfer's elbow, knee and ankle injuries, plantar fasciitis and rotator cuff injuries, including:
Injections for pain via guided ultrasound, including trigger point injections, steroid injections, viscosupplementation (SYNVISC), and platelet rich plasma (PRP) injections
Bracing and casting
Home physical therapy and exercise programs
Concussion management
Osteopathic manipulation
Acupuncture
Kinesio taping
Musculoskeletal ultrasound
Exercise prescriptions
Partnering with Orthopedic Surgeons
When conservative treatments don't bring relief, our providers will refer patients to an orthopedic specialist. Learn more about orthopedics and find a specialist.
Activity Management for Chronic Illnesses

Are you an athlete or someone who wants to be active but you struggle with a chronic condition such as asthma, arthritis or high blood pressure? Don't let your condition keep you on the sidelines. Primary care sports medicine physicians help athletes and active people with chronic conditions avoid problems when possible and address them when they do arise. Unlike orthopedic surgeons, primary care sports medicine physicians focus on prevention and management, allowing you to live your most active life.

Our primary care sports medicine doctors can assess patients with chronic conditions and clear them to participate in exercise. Our doctors also provide ongoing consultation to help patients feel confident about safely increasing activity, which can greatly benefit their health condition.

Primary care sports medicine doctors provide:

Counseling

to help ensure the athlete's condition is well controlled.

They may counsel athletes on topics from the best time to take their medication to prevent an exacerbation to how to address any problems that occur.

Medication and help with related modifications as needed. For example, athletes with exercise-induced asthma are typically prescribed albuterol to take before exercising. And athletes with high blood pressure or chronic headaches who may have previously been prescribed beta blockers — which slow the heart rate — may need to switch to a different class of medications that doesn't have this side effect.

Exercise prescriptions

for osteoarthritis. From hips and knees to shoulders, back, and beyond, arthritis can become a chronic problem that affects an athlete's ability to achieve peak performance. P

rimary care sports medicine physicians p

rescribe safe and appropriate exercises that help athletes of all ages adjust and augment their routines as needed to combat arthritis and its effects.
Sports Medicine Expertise for Local Teams

Our sports medicine doctors also provide support to local teams throughout the state. Our sports medicine doctors provide services including:

Pre-participation sports physicals

Concussion management

Injury prevention and rehabilitation guidance

Sideline support