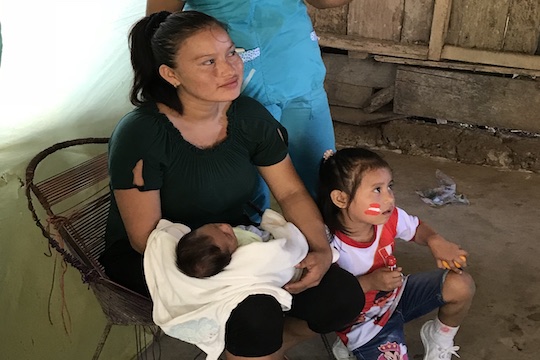 700 Newborn Lives Saved Thanks to You
Helping Babies Breathe, a two-day class focused on saving infant lives when they struggle to breathe after birth, reached an amazing milestone.
Country Updates
Join us on Facebook to stay in touch with updates from communities across the world.
Our Heroes
It's not easy to do medical mission work as a gastroenterologist.
Support Us
See how your donation helps us deliver health and wellness to the people who need it most.
Non-Surgical Clubfoot Treatment in Rwanda
Imaging a Brighter Future: Clubfoot Treatment in Rwanda
Global Health Initiatives, through your generosity, is training providers in Rwanda to correct clubfoot without surgery – and changing lives in the process.
Many More Faces of Global Health Initiatives
Below, watch more stories about how Global Health Initiatives is making a difference in lives across the globe.
"I left a little piece of my heart in Nepal. One thing that I do know, unequivocally, is that I will return one day. My wish for our Centura organization is that more leaders and frontline associates could experience what I did this past month." 
- Rebecca Israel, VP of Operations, Porter Adventist Hospital
Our newsletter keeps you in touch with our news and volunteers.