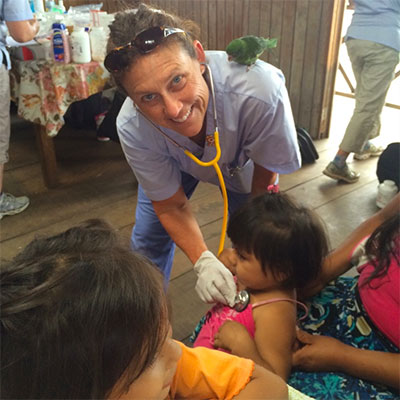 Michelle Perkins has worked with Centura since 2004 and went on her first GHI trip to Nepal in 2011. She has been involved with GHI the past 7 years since.
Michelle Perkins
She assisted on community health clinics in Nepal and Peru before managing the Total Health project in Peru from 2015-2017. Continuing with GHI's International Project Management, Michelle has lead the Helping Babies Survive Project since March of 2017 in both Peru and Nepal. She has continued to work at Avista Hospital in the New Life Center while expanding the Helping Mothers Survive Program into Uganda and Tanzania during the Fall of 2018. Michelle recently expanded her role with Centura as the OB Educator with Saint Anthony's North Health Campus.
Michelle earned her undergraduate degree from CU Boulder in Business (with an emphasis in Commercial Recreation) with her Bachelors and Masters degrees in Nursing from Regis University. She is grateful to her family - her husband, Eddie, and children, Emma and Hunter - for supporting her with her efforts to travel and educate birth attendants all over the world with Helping Babies Breathe, Essential Care for Every Baby, Basic Life Support, and soon, helping Mothers Survive.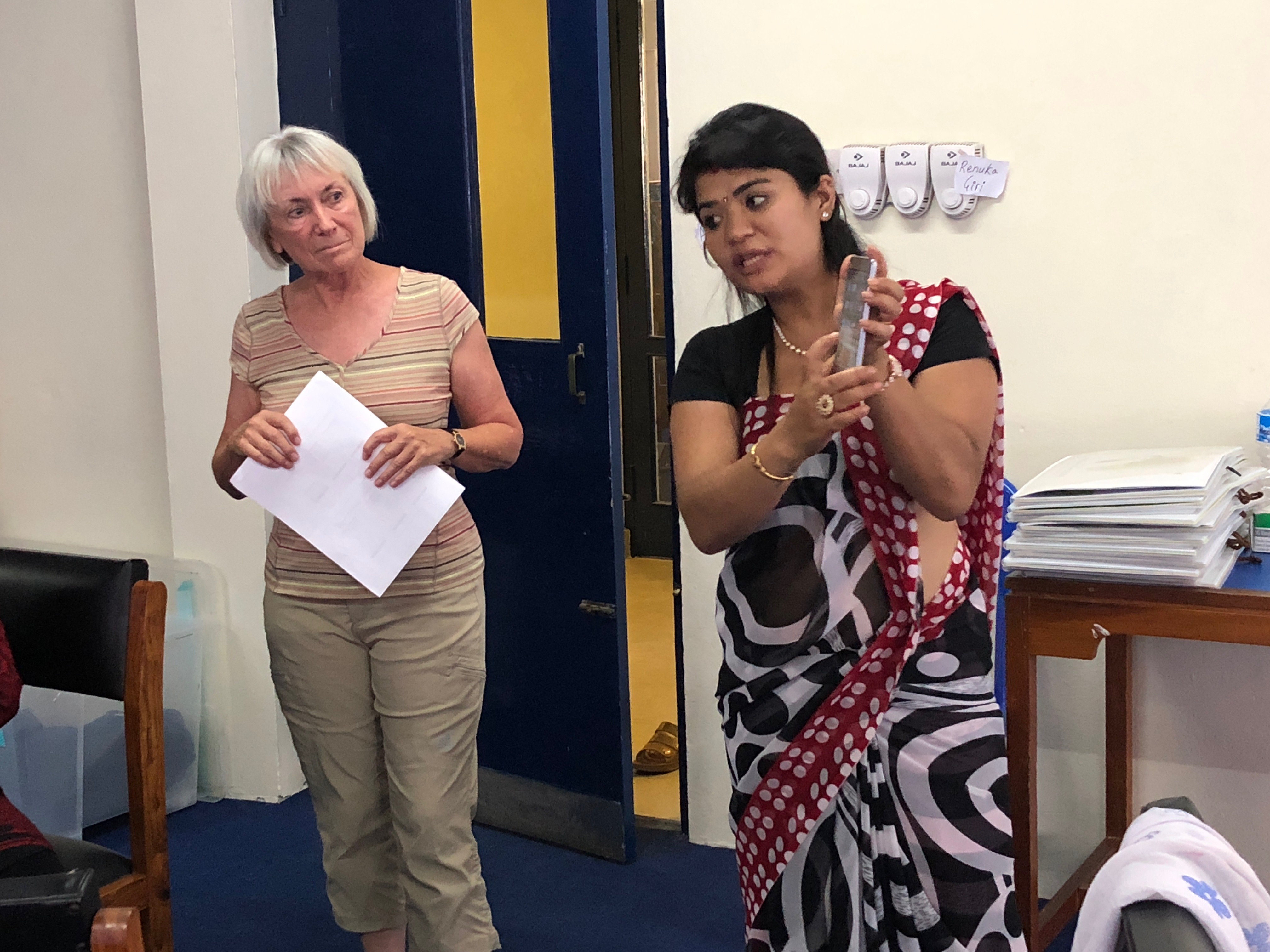 Paula and a Nepali medical provider introducing Paula's mobile health app.
Dr. Paula Enrietto began her career as a cancer biologist and published over 50 papers and books during her academic career at Stony Brook University. While her early work focused on understanding disease and health at a molecular level, she soon discovered a passion for understanding and advocating for health at a more personal level. A chance conversation about global health challenges deepened this passion.

Today, she applies her knowledge and skills to the work of Centura Global Health Initiatives as Coordinator of Research and Academic Affairs. She focuses on education, program development, and the application of technology solutions to global health problems. Most recently she has supported the training of medical professionals in the Ponseti method to treat club foot. She is also one of the creators of a mobile application that allows data collection in low resource areas for the Helping Babies Survive program.