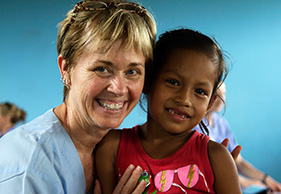 These barriers to health care mean that many people suffer from preventable and treatable health conditions; common ailments, such as a respiratory infection or diarrhea, can develop into a life threatening illness.

GHI Peru projects take place in and around Iquitos, a beyond-roads jungle capital. Here, GHI works with a local partner, Clinica Ana Stahl, to address the unique health care challenges found in the Amazon and to provide medical care to those who would otherwise go untreated.
Upcoming Trips
See information about our upcoming trips and application details.