A simple breathing intervention helps saves lives during the "golden minute" after birth.
Educating local providers on neonatal care
The regions of Loreto, Peru and Artibonite, Haiti face challenges of poverty and lack of access to high quality medical care. Often, babies are delivered at home or in healthcare settings without supervision by a skilled attendant. Our train-the-trainer model ensures not only that these birth attendants can intervene when a baby is born not breathing, but also that local providers can teach their peers and create a network of trained attendants.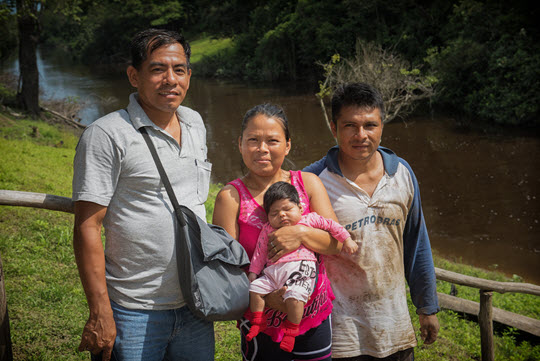 Baby Janet was saved by a trained Helping Babies Breathe provider.
Helping babies breathe in Peru
The Peru Helping Babies Breathe project is based in the Amazon basin city of Iquitos and targets some areas of the geographically isolated Loreto region. With support from our partner hospital Clinica Adventista Ana Stahl and the regional Ministry of Health, we have employed three Peruvian staff to assist with implementation, monitoring and evaluation of the program. Since the project began in July 2015, over 200 health professionals have completed HBB training and we have already learned of several lives that were saved due to their HBB skills. 
Health providers in rural Nepal practice their newly acquired Helping Babies Breathe skills.
Helping babies breathe in Nepal
Global Health Initiatives teamed up with Scheer Memorial Adventist Hospital in Banepa, Nepal to train nurses and doctors on Helping Babies Breathe. In Nepal the neonatal mortality rate is approximately 28 deaths per 1,000 live births. In the U.S. the rate is approximately 6 per 1,000 live births. Dr. Dale Mole, CEO of Scheer Memorial Adventist Hospital, has seen a high need for this program, as many in the region have no formal training. "We still have a number of preventable deaths," Dr. Mole said. Prior to HBB training over 60% of Nepali nursing students could not perform the resuscitation skills required at birth. After the classes, 100% of participants could perform the needed resuscitation.
Upcoming Trips
See information about our upcoming trips and application details.