2019 Mission Trip Dates

Date
Location
Hospital
Services
Apr. 5-13
Peru
Littleton Adventist Hospital
General Surgery
Jun. 7-17
Peru
Porter Adventist Hospital
Orthopedic Surgery
Jul. 10-21
Rwanda
 
Orthopedic Surgery
Construction
Aug. 2-12
Peru
Castle Rock Adventist Hospital
General Surgery
Sept. 20-30
Peru
Avista Adventist Hospital
GYN Surgery
Oct. 1-15
Tanzania
Mercy Regional Medical Center
Hospital Program Support
Oct. 30 - Nov 11
Nepal
 
GYN Surgery Education
Nov. 8-18
Peru
St. Anthony Hospital
Cleft Lip Palate Surgery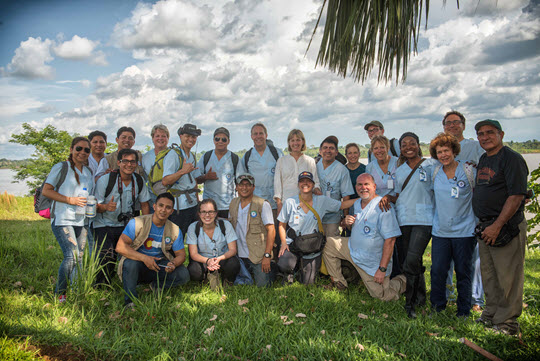 2015 Global Health Initiatives' medical team in Peru's Amazon basin.
For the mission trips which have a sponsoring hospital, priority will be given to associates from that facility. Additional openings will be available to other Centura Health associates and affiliated providers. Once approved, applicants will need to submit a $500 deposit to guarantee a spot on the team, and attend an orientation meeting with the entire team approximately six months prior to departure.
For questions email Kristen Carroll.