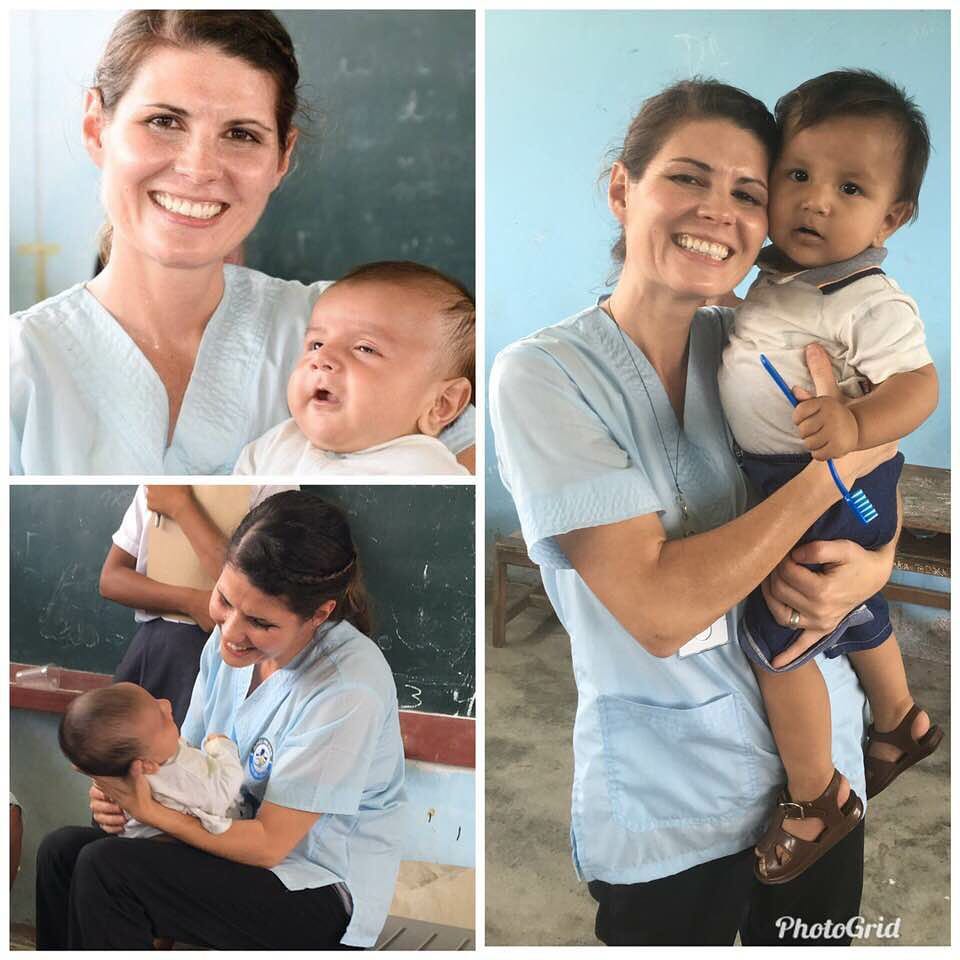 Volunteer Spotlight: Kathy
"On my last trip to the Amazon in June, 3 month old Carlitos was very very sick and we thought we were going to have to take him to the hospital down river. We treated him and he was better when we left. Today, we came back to his village and I got to see him again!!! Happy, healthy, and almost half my size!!! This completely made my day....no, my week!!! What a rewarding job this is!!!!"
Global Health Initiatives runs on volunteer support! It's only through the engagement of passionate, mission-driven medical and non-medical volunteers that we're able to impact so many lives across the globe. In return, we provide our volunteers with a one-of-a-kind opportunity that is truly life changing.
We send 5 - 6 trips to Peru every year and each is sponsored by a local Centura hospital. We also send 2 trips per year to Rwanda and Nepal. Refer to our 2019 Mission Trip Dates.
Each of our Peru trips needs a surgical team and a community health team. Our trips to Rwanda and Nepal have only a surgical focus. For our Peru trips we give preference to associates of the sponsoring hospital first, then we begin to look at other Centura Health employees to fill in the trip roster. The Rwanda and Nepal trips are not organized that way since they are not sponsored by a specific hospital – all Centura Health employees are given equal preference.
The costs of the trips are as follows:
Peru fall and winter: $2,500 
Peru summer : $2,650 
Rwanda: $3,300 
Nepal: $3,200
Costs includes:
airfare
Ground transportation
Lodging
All meals.
Travel expenses for mission trips are tax-deductible. Some scholarships are available for Centura Health employees depending on their place of employment and we can also assist with fundraising ideas. 
Volunteer information
To volunteer for a trip, complete the online application. For all clinical applicants, email a copy of your CV and one professional reference to Kristen Carroll:
Join a Mission Trip
To apply for a medical mission trip with GHI, please complete our online application form.
Delivering care in Banepa, Nepal.
The projects planned for Nepal include providing medical consultations and day clinics for people living in the villages surrounding Scheer Memorial Hospital, especially for children and women. We also provide uterine prolapse surgeries at Scheer Memorial Hospital.
Removing barriers to health care in the Peruvian Amazon.
GHI Peru projects take place in and around Iquitos, a beyond-roads jungle capital. Here, GHI works with a local partner, Clinica Ana Stahl, to address the unique health care challenges found in the Amazon and to provide medical care to those who would otherwise go untreated.
Orthopedic care in Rwanda: a step in a new direction.
Disabilities and injuries which would be quickly addressed in the developed world are simply left untreated in Rwanda; GHI is working to change that reality.