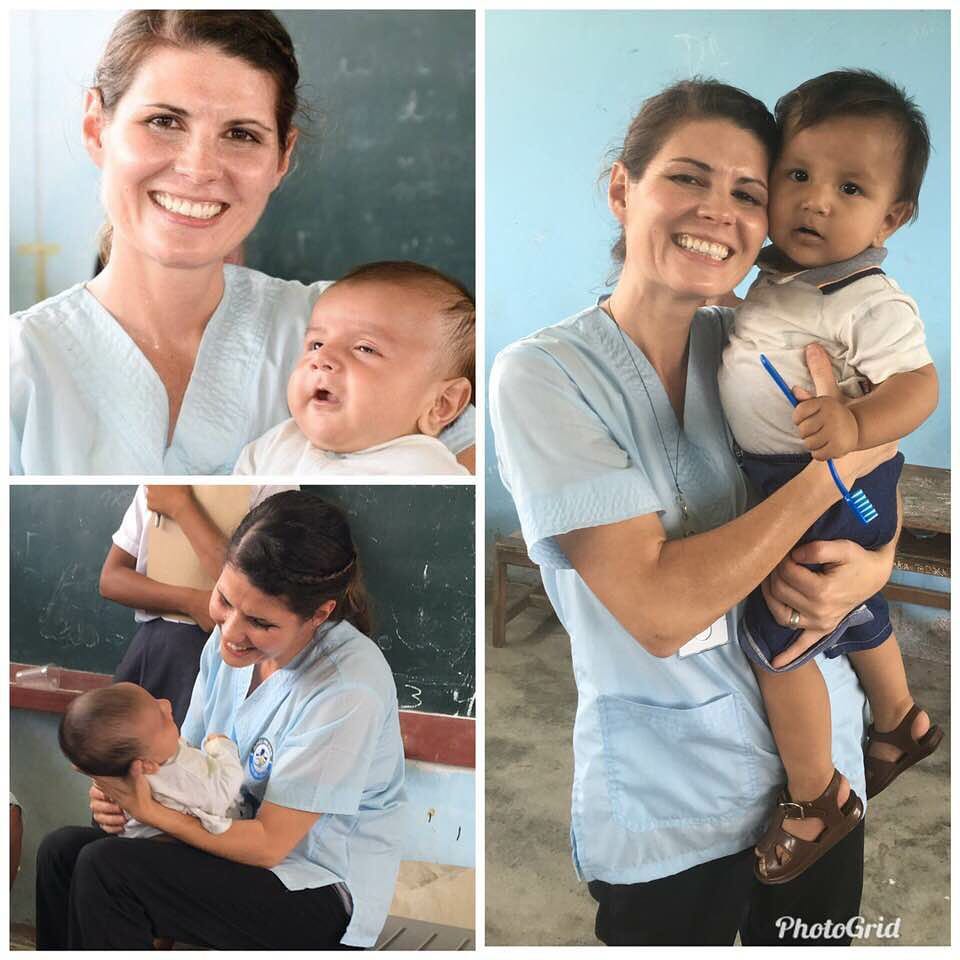 Volunteer Spotlight: Kathy
"On my last trip to the Amazon in June, 3 month old Carlitos was very very sick and we thought we were going to have to take him to the hospital down river. We treated him and he was better when we left. Today, we came back to his village and I got to see him again!!! Happy, healthy, and almost half my size!!! This completely made my day....no, my week!!! What a rewarding job this is!!!!"
Global Health Initiatives runs on volunteer support! It's only through the engagement of passionate, mission-driven medical and non-medical volunteers that we're able to impact so many lives across the globe. In return, we provide our volunteers with a one-of-a-kind opportunity that is truly life changing.
There are a couple of steps needed to become a volunteer. First, we ask that you fill out the online application below and note the upcoming trip you're interested in attending. Second are the trip details. Many volunteers fundraise for a portion, or all, of their trip. Our team can walk through that process with you to make sure that finances don't hold you back from attending.
Join a Mission Trip
To apply for a medical mission trip with GHI, please complete our online application form.
Delivering care in Banepa, Nepal.
The projects planned for Nepal include providing medical consultations and day clinics for people living in the villages surrounding Scheer Memorial Hospital, especially for children and women. We also provide uterine prolapse surgeries at Scheer Memorial Hospital.
Removing barriers to health care in the Peruvian Amazon.
GHI Peru projects take place in and around Iquitos, a beyond-roads jungle capital. Here, GHI works with a local partner, Clinica Ana Stahl, to address the unique health care challenges found in the Amazon and to provide medical care to those who would otherwise go untreated.
Orthopedic care in Rwanda: a step in a new direction.
Disabilities and injuries which would be quickly addressed in the developed world are simply left untreated in Rwanda; GHI is working to change that reality.