June 1, 2020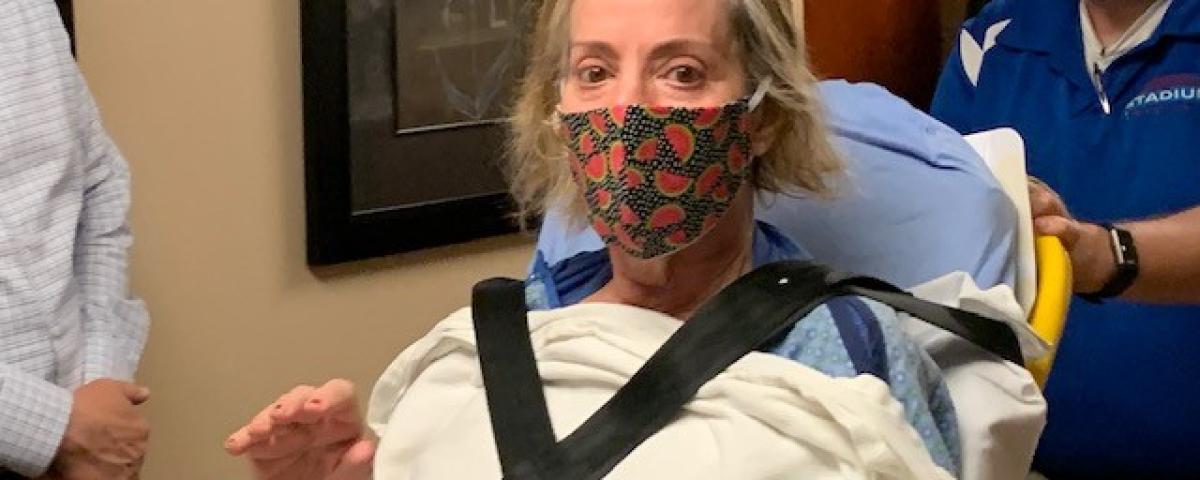 After a long and hard-fought battle against COVID-19, Shirley Joondeph was discharged from Centura - Porter Adventist Hospital in late May, about 50 days after first arriving in our care.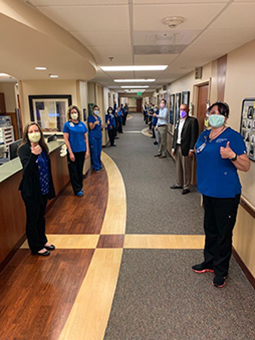 Nurses, doctors and other staff lined the halls to cheer her on as Shirley was wheeled out surrounded by her family. She was taken to Craig Hospital to continue her recovery with rehabilitation.
Shirley's adult children they have been helping to raise money in support of ICU nurses at Porter by using her sewing machine to make masks that they are selling on Etsy.

"We have been very thankful for all the care she has received," said Shirley's son, Chris. "We have been making Colorado-themed masks and Lily Pulitzer masks (one of my mom's favorite brands)."
Her family also made a generous donation of $1000 to the hospital's foundation.

Shirley's husband, Brian Joondeph, is a retinal surgeon who works at Porter.
We wish Shirley well in her ongoing recovery!