April 7, 2020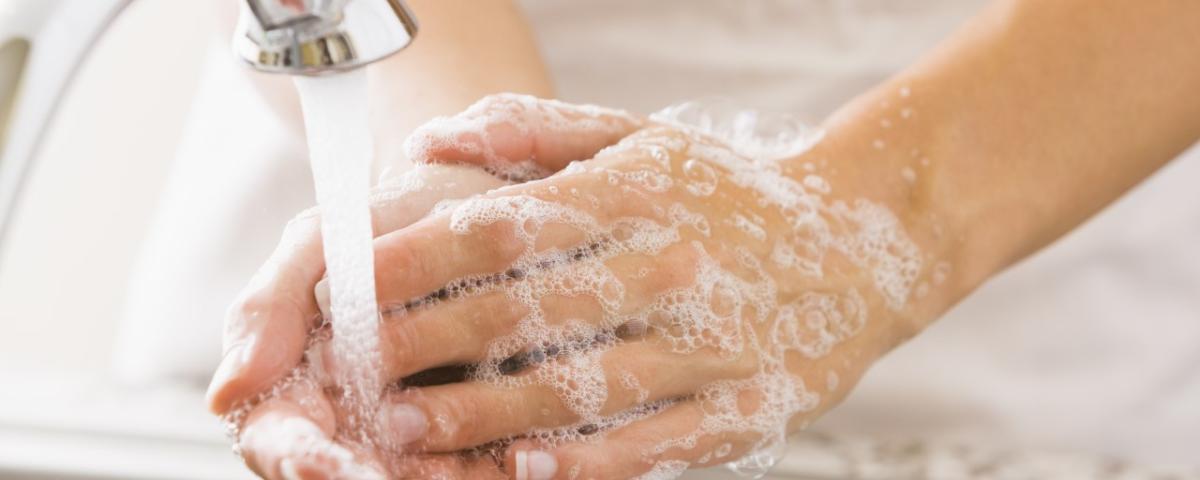 Right now, during the COVID-19 pandemic, handwashing is one of the most effective ways to prevent the spread of the virus and avoid getting others sick. It is especially important to wash your hands frequently with soap and water while scrubbing the palms, back of hands, in-between fingers and underneath the fingernails. Be sure to lather for at least 20 seconds or more and dry your hands with a clean towel or air dry them.
Whether you are at home, at work, traveling, or out in the community, handwashing with soap and water can protect you and your family. Here's why handwashing is effective:
Washing hands prevents illnesses and spread of infections to others
Cleaning hands with soap and water removes germs from multiple sources
Handwashing helps battle the rise in antibiotic resistance
Some people also have questions about hand sanitizer and whether it is equally as effective as handwashing. Here are a few things you should keep in mind about hand sanitizer. 
Washing hands with soap and water is generally the best way to get rid of germs, but if soap and water are not readily available, you can use an alcohol-based hand sanitizer that contains at least 60% alcohol.
Sanitizers do not get rid of all types of germs.
If you are looking for more information about handwashing, Centura Health has identified and recommends the following resources:
Centura Health and all of our care givers appreciate your dedication to helping prevent the spread of COVID-19.