Developing Healthcare in the Amazon Basin
Iquitos, the largest city in the world with no road access, is the focus for GHI activities in Peru. Travel into and around the region is limited to boat and – if you have money – plane. This makes the cost of living very expensive for those in the city, yet pay is low and unemployment high.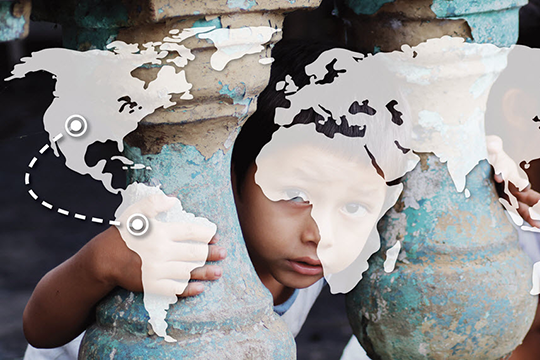 The villages along the Amazon River and its tributaries are mainly populated by subsistence farmers who grow rice, bananas, and yucca (all starches) and fish for protein. While physically active, residents lack a nutritious diet, and anemia and parasites among children is high. Infectious diseases such as malaria, dengue, and yellow fever are also common. The reality of life in the Amazon Basin of Peru is that healthcare is difficult to access and resources are few.
How We Help
GHI's most extensive program of activities is based in Iquitos and combines service projects, as well as capacity building and health education & promotion. We work in partnership with Clinica Adventista Ana Stahl (CAAS) and coordinate with the local Ministry of Health and other government officials.
Surgery for Vulnerable Populations

A variety of surgical teams (general, GYN, orthopedic, GI, cataract) from Centura travel to CAAS almost every other month and provide surgeries free-of-charge to local residents who do not have resources and cannot access hospital care easily. Surgeries are conducted in partnership with local surgeons and clinic staff.
Clinical Education

Physicians and nurses from Colorado are sharing skills with colleagues in Iquitos, including lectures at the local medical council, courses like BLS and ACLS, and development of new surgical services at CAAS.
Community Primary Health Clinics

GHI volunteers travel to villages along the Amazon River and its tributaries providing primary health services to local residents who have little or no access to care.
Helping Babies & Mothers Survive

This train-the-trainer program seeks to reduce the infant and maternal mortality rates in the Amazon Basin. Over 1,500 midwives and birth attendants have participated in this training which has enabled them to save hundreds of lives.
Professional Development

Skilled professionals have worked with administrators at CAAS to improve their leadership skills as well as provide specific training for various hospital departments.
Total Health

GHI has partnered with CAAS, the Union University of Peru, and local government and health ministries to implement an innovative program focused on health education and prevention in the jungle communities. University students spend an entire academic year in these communities and focus their programs on nutrition, clean water, sanitation, and mental health. Learn more about Total Health.
Infrastructure Development

Medical equipment, technical support, and facility development have been areas in which GHI seeks to improve the clinical facilities at CAAS. Containers filled with medical equipment have been shipped to Iquitos, along with visits from Colorado architectural, building, and operational experts.