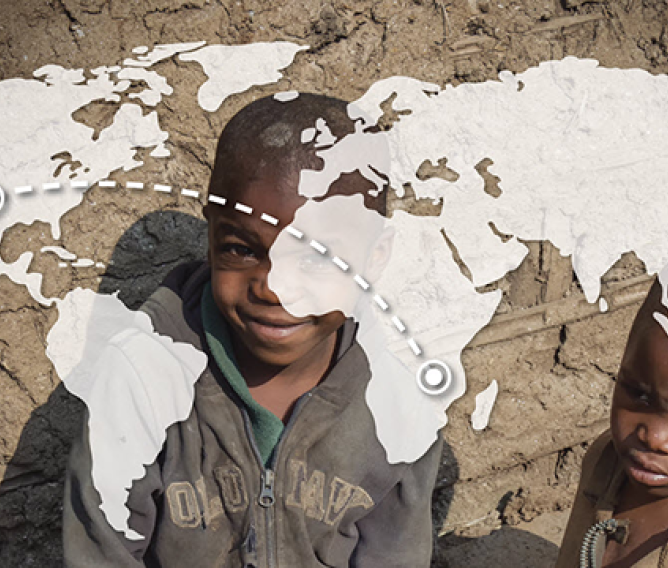 How we help
Supporting a growing system of care in Rwanda
While the government has made healthcare a priority within the country, acute care services continue to need assistance.
Global Health Initiatives has been involved in Rwanda since 2006, when we partnered with a district hospital in western Rwanda called Mugonero Adventist Hospital. Since then, our projects have also been extended to Rilima Orthopedic Hospital in the southeastern part of the country. 
After realizing that clubfoot is not widely addressed in the country, Global Health Initiatives (GHI) started a program called "Step in a New Direction" to treat children who suffer from this condition. More than 80 children who were born with clubfoot have been sponsored by individual donors for surgical care at Rilima Orthopedic Hospital.
In addition, a yearly training program at Rilima is sponsored by GHI to educate physicians and physical therapists on how to treat clubfoot in infants through a serial casting program called the Ponseti Method. Over 170 medical professionals have been trained in the Ponseti method and have used the knowledge to start club foot clinics in their own hospitals.
Global Health Initiatives teams travel to Mugonero Hospital twice a year to provide orthopedic surgery for patients from across the country who need care. Even though the number of orthopedic surgeons has increased from almost none 20 years ago, there are still not enough surgeons to meet the needs of the many people who suffer from an accident and are unable to use their limbs for daily survival. Our teams partner with Rwandan surgeons and anesthesiologists and engage medical residents to support their orthopedic training.
Although established in 1931, Mugonero Adventist Hospital was abandoned following the genocide and is still in the process of renovating and updating its facilities. Global Health Initiatives has assisted in the construction of a new laundry, water distribution system, patient and family waiting area, and a pediatric ward. Our current project involves renovating part of the existing main hospital building to house the maternity department.
A recent focus for Global Health Initiatives (GHI) has been helping to improve obstetric services at Mugonero Hospital. Working with the local physicians and nurses, GHI volunteers have been providing training in the normal delivery of babies, as well as C-Section births, and in the care of mothers and their new babies at the hospital. Training is also being organized for nurse and physician leadership in how to improve their management skills.
In order to assist students in obtaining an education, Global Health Initiatives volunteers have sponsored a number of elementary, high school, and university students. The majority of these students lost one or both parents during the genocide and have little or no family support.