"I Know I'll Be Going Next Year"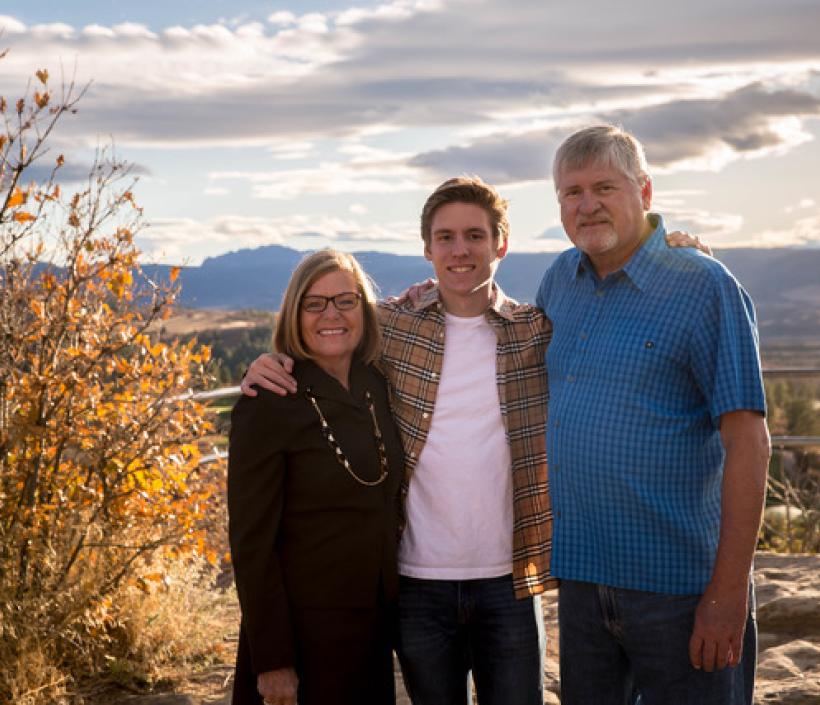 My mom runs on jet fuel: she is 24/7 go-go-go. She brought that energy with her when she went on her first mission trip to Peru with GHI.
It was interesting for me to hear her perspective of the trip and it's made me determined to attend a trip as well. Hopefully the stories I heard from her will also inspire you to go for the first time – or go again!
My mom had always wanted to go on a trip like this to learn and experience something new. This was her first time going to a developing country and she told me she felt a huge culture shock, was tired, and totally unprepared.
When she arrived in Iquitos, Peru, it was like nothing she had ever seen. Iquitos has been described as an island in the middle of an ocean of rivers and forests. My mom told me the locals are resilient and do whatever they can to get what they need.
Her job in Peru was to help the marketing team and learn about GHI's partner hospital in Iquitos. She also got to tag along with other GHI teams.
At the beginning of the trip she met with the local fire department, which, to her surprise, was entirely made up of volunteers. The Centura team spent a whole day teaching the volunteers how to help new moms and babies survive, and my mom noticed their eagerness to learn. Their love for their community helped them overcome the adversities they face on a day-to-day basis. She quickly realized that's what most people are like in Peru – they're eager to help one another out.
She was also amazed at the ability to connect with everyone she met. Even though they didn't share a common language, they were all still able to communicate despite the cultural and language differences.
On the last day something caught her eye. Outside the clinic it was a hot humid day with a long line to get into the clinic. As my mom was walking out, she spotted a young lady near the back of the line holding a sick baby. She made eye contact with the baby and realized that this mom had no expectations, good or bad. She was just determined to get into the clinic to help her child.
It really made an impact on her that these are the types of people GHI helps treat – those who may be without hope until they're offered a smile and support.
When my mom got back home it was bittersweet. She missed Peru, but she was also happy to be home. Going into the trip, she wanted to learn and experience something new, and that is exactly what she got. She learned that we are all humans with the same basic needs, the only difference is our language and culture.
Her trip has inspired me, and I hope it has inspired you as well, whether it be making a gift to impact someone's life, sharing your volunteer story with Centura Health, or signing up to go on a trip.