Total Health Program Launches in Sinchicuy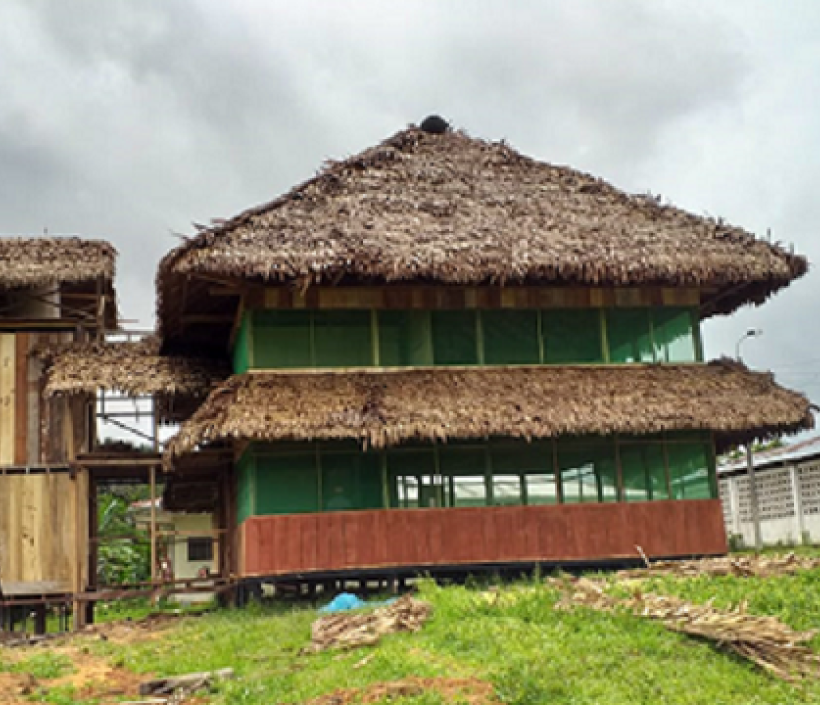 The jungle-heavy Loreto region of Peru is home to groups of hardy, kind people that live in small villages such as Manati I Zona and Sinchicuy. These communities are remote and lack infrastructure and economical resources. This isolation leaves them vulnerable to various diseases such as anemia and there is a general lack of accessible health care.
After a successful Total Health program in Manati I Zona that just finished its third year, Global Health Initiatives (GHI) set out to do the same in the small village of Sinchicuy. To do so, GHI commissioned the building of a clinic, officially named the Center of Influence and Education. 
The building was designed by local Denver architects from TreanorHL who designed it to be sustainable and used locally sourced materials to further benefit the community. As a result of their work and designs, TreanorHL was awarded the Western Mountain Region Design Award by the American Institute of Architects. The Center can house 5 students and 1 coordinator who work and live there. The students are local health science interns from the Union University of Peru who are in their 5th year. During their time with the Total Health program they teach workshops to the local community such as hand-washing, proper waste disposal, cooking with micronutrients and meal prep, home gardens, and emotional intelligence. These workshops are designed to impact families in the area, specifically those with school-age children, by partnering with their local school.
The impact of the Center on the local community is noticed not only by the people who live in Manati I Zona and Sinchicuy, but also regional government officials. 
The June 12th dedication of the Center of Influence and Education in Sinchicuy was attended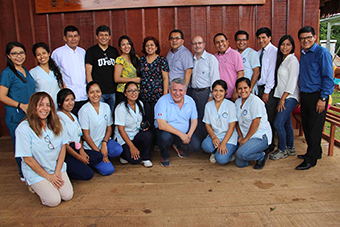 by local officials, medical personnel, regional health officials, Centura professionals including Porter Adventist Hospital's CEO Todd Folkenberg, and the regional governor, Elisban Ochoa.
In a last-minute presentation, Governor Ochoa commented on his surprise and pleasure at the obvious impact private entities are having in his region. The partnership of GHI, Clinica Ana Stahl, and the Union University of Peru was a success that the governor would not have believed if he did not see it himself.
This public acknowledgement is a significant step in furthering the development of similar clinics in the Loreto region and continuing partnerships with local entities to bring health and education to these isolated villages.
The specific goals for the Center of Influence and Education include:
Having 50% of local families involved in the education workshops. The main challenge here is educating parents as well as children. While children are more easily involved through partnerships with the local school, GHI desires to see more parents learning how to help their children.
Having 100% of mothers with children five-years-old and younger involved in workshops within a year.
Having 100% of school-age children in educational workshops.
Overall education on nutrition with a desired 50% decrease in anemia in children under five. 
Global Health Initiatives is impacting the local communities in the Loreto region of Peru through hospitals such as Clinica Adventista Ana Stahl and houses like the Center of Influence and Education. Through strategic partnerships with local governments and mission trips led by Centura professionals, the impact continues to thrive and grow. GHI hopes to replicate these results in even more communities and take more teams to the area to perform surgeries, train local health providers, and strengthen our relationship with the area villages.
If you'd like to see for yourself the impact GHI is making in these communities, email Kristen Carroll for information on attending a trip.