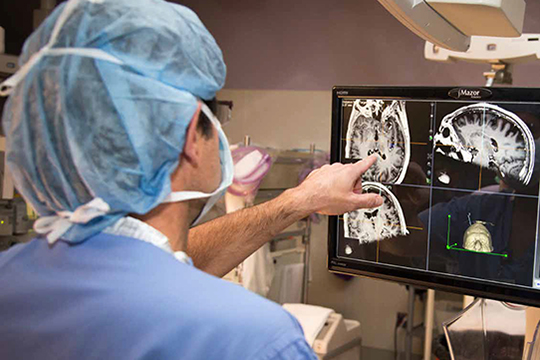 Did you know? Nearly one in six people suffer from some sort of neurological disorder such as epilepsy, stroke, essential tremor, Parkinson's disease, behavioral health disorders and many other conditions.

Today, real solutions for some of these chronic and debilitating conditions are within our reach, but we need your help. Brain Matters, a campaign to advance neurological care at Littleton Adventist Hospital will bring these new treatments and life-changing developments to Colorado and beyond.
When you invest in Brain Matters, you're investing in your community, facility expansion, technology and research advancements, and the talent to elevate the depth and breadth of neurological care offered at Littleton Adventist Hospital.
Research will now be possible, treatment options, not conceivable previously, will now be attainable and enhanced outcomes for patients will be realized – all with your help. With these investments, Littleton Adventist Hospital will increase its national prominence, making it a renowned facility and maintaining its position as a top-ranked brain and spine facility.
Advancing Neurological Care at Littleton Adventist Hospital
Patients and surgeons talk about how innovative procedures offered at Littleton help treat a variety of neurological disorders. By supporting the Brain Matters Campaign, these procedures and more will become more readily available to our community.