Centura - Porter Adventist Hospital
Location
2525 S Downing St
Denver
,
CO
,
80210
Founded in 1930, Porter Adventist Hospital has provided people throughout Denver and surrounding communities with compassionate, personalized healthcare. Today, Porter Adventist Hospital is a full-service, acute-care referral center specializing in joint replacement, spine surgery, organ transplant, behavioral health, cancer care, and innovative cardiac treatments.
About Our Hospital
About Our Hospital
Henry Porter recognized the value of holistic healthcare after receiving treatment at two Seventh-day Adventist Sanitariums. His experiences at these sanitariums changed his life and the face of healthcare in Denver forever.
The care he received left such an impact on him that he became committed to opening a similar facility in Denver, CO. Today, Porter Adventist Hospital along with its sister facilities, continues to apply the same philosophy of care in treating the mind, body, and spirit.
Porter Adventist Hospital by the numbers
Active Medical Staff – 1,156 2020
Admissions – 7,100
2020 ED Visits – 16,000
Caregivers – 1,177
Emergency Department – 24 Private Rooms
Surgical Suites – 21
Beds – 368 Licensed Beds
FY21 Uncompensated / Charity Care – $48,660,391
Colorado joint replacement & The Porter Center for Joint Replacement
Ranked among America's 100 Best Hospitals by Healthgrades in 2021 for Joint Replacement for six years in a row.
Named among the Top 5% in the nation for Joint Replacement for six years in a row by Healthgrades.
Five-Star recipient for Total Knee and Total Hip Replacement for seven years in a row by Healthgrades.
Nursing unit received 2020 AMSN PRISM Award® recognizing excellence in medical-surgical nursing care.
Has an international reputation for teaching, research, and surgical excellence.
Gastrointestinal/digestive health
Opened Center for Advanced Therapeutic Endoscopy in 2020, providing specialized, minimally invasive endoscopic procedures.
Five-Star recipient for treatment of Bowel Obstruction for five years in a row by Healthgrades.
Porter behavioral health
Features comprehensive behavioral healthcare services, including outpatient therapy and medication management, intensive outpatient programs, electro-convulsive therapy, and inpatient care for adults and seniors.
Porter Heart and Vascular Institute
Designated a CommonSpirit Health LAAO (Watchman) Center of Excellence.
American College of Cardiology Chest Pain Accreditation with Primary PCI.
Accredited through the American Association of Cardiovascular and Pulmonary Rehabilitation (AACVPR).
Emergency Department, Level III trauma center. and critical care
Recipient of the Lantern Award for exceptional and innovative performance for 2019-2022 by the Emergency Nurses Association.
Five-Star recipient for treatment of Sepsis for eight years in a row by Healthgrades.
Five-Star recipient for treatment of Respiratory Failure for six years in a row by Healthgrades.
Porter cancer center
Nationally accredited by the American College of Surgeons and the American College of Radiology.
Offers standard comprehensive services, PET-CT diagnostic scanning, advanced radiation therapy, and genetic counseling.02
In 2018, Porter was recognized as a Magnet Hospital for a third time, placing it in the top 6th percentile of hospitals nationwide for its standard of care.
At Porter Adventist Hospital, our philosophy creates an environment where nurses are respected, trained, and equipped to provide the highest level of patient care. We believe that when nurses are skilled, confident, and satisfied with their career, patient's outcomes improve, and that truly is the best of science and spirit.
Magnet™ Recognition
Porter Adventist Hospital has achieved Magnet™ designation for excellence in nursing services by the American Nurses Credential Center's (ANCC) Magnet Recognition Program®, the largest and most prominent nursing credentialing organization in the United States. Porter is the first hospital in the Centura Health system to achieve this national status.
The Magnet™ designation places Porter among healthcare organizations that demonstrate excellence in nursing practice and adherence to national standards for the organization and delivery of nursing services. Porter completed a rigorous evaluation that included extensive interviews and a review of nursing services. Research shows there are clear benefits to hospitals that are awarded Magnet status and to the communities they serve:
Healthcare consumers have more confidence in the overall quality of a hospital if it has achieved the level of excellence established by the Magnet Recognition Program.
Magnet designated facilities consistently outperform other facilities in recruiting and retaining nurses resulting in increased stability in patient care and patient satisfaction.
Because quality nursing is one of the most important factors in enlisting high-caliber physicians and specialists, Magnet status becomes an attractive force that extends to the entire facility.
NICHE
Porter Adventist Hospital has recently earned the NICHE (Nurses Improving Care for Health System Elders) designation, which recognizes the hospital's commitment to excellence in geriatric care. Through Porter's participation in the NICHE program — a leading elder care nursing program — we are able to offer evidence-based, interdisciplinary approaches promoting better outcomes, positive experiences, and improved care for older adults. This leads to greater satisfaction rates for patients, families, and staff.
Shared governance
Porter Adventist Hospital Nursing Division supports a shared decision-making model. Our council model consists of the following councils: Nursing Practice Council, Professional Development Council, Advanced Practice Nurse Council, Evidence-Based Practice and Research Council, Clinical Management Council, and Shared Leadership Council.
The Nursing Practice Council 
has oversight for the promotion of excellence and quality in the practice of nursing at Porter Adventist Hospital. The NPC translates empowerment, responsibility, and accountability to the clinical nurses. Members of the Nurse Practice Council represent each of their respective nursing units.
The NPC defines, approves, implements, and maintains a standard of practice in which clinical excellence and optimal patient care are promoted through shared governance. The Council works to ensure all practice and patient care decisions are consistent with evidence-based practice and professional standards.
The Professional Development Council
promotes educational initiatives that create a learning organization and enhance the education and development of PAH associates. In addition, council members facilitate specialty development and career advancement for PAH employees. Membership of the PDC includes Advanced Practice Nurses, general staff development educators, and unit-based clinical educators.
The PDC will focus on facilitating needs assessment and competency processes, along with highlighting innovative educational resources and technology that will ensure associates learn in the most effective manner. In addition, council members will facilitate specialty development and career advancement for PAH employees.
The Advanced Practice Nurse Council
enhances and promotes Advanced Practice Nursing (APN) at Porter Hospital through leadership, education, research, and collaboration/consultation. This Council promotes the opportunity for growth of advanced practice nurses, along with leadership, through the identification of areas for improvement and their resolutions within this diverse group of clinicians. The Council serves as an advisory council to the Senior Administration Team.
The Evidence-Based Practice and Research Council
supports evidence-based practice and nursing research as two critical elements basic to the provision of nursing care at Porter Adventist Hospital. The Council aims to increase the ability of all nursing staff to provide evidence-based care, increase the involvement of the nursing staff in nursing research, and facilitate nursing research at Porter Adventist Hospital. Members of the EBP council include staff nurses, nursing leadership, and interdisciplinary members.
The Clinical Management Council
defines, approves, implements, and maintains fiscal and human resource accountability for the practice of clinical excellence and optimal patient care through shared governance. Membership of the management council includes representatives from all levels of nursing leadership and clinical representation.
The Shared Governance Leadership Council
coordinates projects and efforts of all Councils, working toward consensus of identifying priorities to support excellence in collaborative patient care through shared governance. Membership of this council consists of chairs of each of the shared governance councils. The CNO facilitates the shared governance model as the chair of this council.
Professional Nursing contributes to caring for patients at Porter Adventist Hospital and the surrounding community through the following services:
Behavioral healthcare, adult and geriatric. Porter is one of the few area hospitals that provide inpatient behavioral healthcare. Our nurses bring expertise in behavioral and geriatric care to support patient diagnosis, treatment, and healing. Nursing initiatives in ligature reduction and obstructive sleep apnea assessment support enhanced patient safety.
Bone and joint care. Nurses provide pre- and post-operative care to patients needing new joints or other surgical intervention. Nurses teach classes on what to expect while in the hospital, then support the patient and family through the hospital experience. Nurses prioritize early mobility and pain control to help patients get home as soon as possible.
Cancer care. Porter Adventist Hospital nurses are part of the Centura Health Cancer Network, providing evidence-based diagnosis and treatment unique to each patient. Oncology nurses are nationally certified, providing a high level of expertise in providing chemotherapy medications. Nurse navigators support the patient and connect them to hospital and community resources. Radiation oncology nurses provide targeted treatments and assist patients to reduce side effects from those treatments. Palliative care nurses support end-of-life decision-making and pain management throughout the cancer journey. Nurses facilitate multiple community support groups to help patients manage their cancer experience.
Cardiology care. Nurse practitioners and clinical nurse specialists coordinate cardiac testing for early identification of heart disease and cardiac rehabilitation following a heart disease diagnosis. Cardiac catheterization lab and electrophysiology nurses support patients through skilled vascular procedures to improve circulation and collaborate with the Emergency Department to provide prompt interventions to reduce the negative effects of heart attacks. Telemetry nurses provide inpatients with support and monitoring to identify and manage cardiac symptoms and arrhythmias.
Emergency and trauma care. Our emergency and trauma services nurses drove the implementation of protocols providing optimum outcomes for sepsis, geriatric, stroke, and heart attack patients. Nurses triage patients to decrease wait times and provide prompt emergency care. Nurses support achievement of, and care provided through, the Level III Trauma Certification.
Intensive care. Nurses care for patients who need critical care, ventilation support, ECMO, or CRRT around the clock. These ill patients require highly-skilled nursing interventions. Intensive care nurses have worked to reduce patient infections and improve patient mobility and comfort, supporting both the patient and their family members.
Medical and surgical care. Nurses care with compassion for patients needing general medical and/or surgical services. Porter Adventist Hospital medical units were one of the first in the state of Colorado to implement the PIVO device, which eliminates multiple blood draws for patients, making the patient experience more comfortable.
Neurology care. Nurses provide care to patients through the diagnosis, treatment, and surgical intervention processes. There is a Nurse Stroke Coordinator who leads the Porter Adventist Hospital Stroke Certification process, ensuring top-level care for stroke patients.
Outpatient care. Nurses support patients who may not need an inpatient stay but need care and treatment. Our gastrointestinal Lab nurses prepare and care for patients needing procedures like endoscopies or colonoscopies. Interventional radiology Nurses support patients through skilled diagnostic procedures to inform their healthcare. Infusion center nurses provide outpatient intravenous medications including chemotherapy and antibiotics.
Perioperative care. Our skilled nurses support the patient through preparation for surgery, assist during surgical procedures, and provide support and care during the recovery process. Professional nursing organization standards have been implemented by Perioperative nurses including the time-out process, reduction of micro-organisms that can result in infections, and team communication to track surgical instruments.
Spine care. Nurses provide care to patients through treatment, and surgical intervention for spinal issues. Spine nurses have collaborated with the interprofessional team to improve pain control and mobility for post-operative spine patients.
If you are interested in a nursing position at Porter Adventist Hospital, please visit www.centura.org/careers to learn about positions available and contact information.
Leaders
Leaders
Porter Adventist Hospital Leadership
Todd Folkenberg has been with Centura Health since 2005 and is currently the CEO of Porter Adventist Hospital. Prior to this role, he was the CEO of Castle Rock Adventist Hospital from 2012-2017 and served as Porter Adventist Hospital's Chief Operating Officer from 2009-2012. Additionally, Todd worked at St. Anthony Central Hospital as VP of Operations and Chief Business Officer. His early Centura Health career included working in the Corporate Revenue Management Division. 
Prior to Centura Health, Todd worked in various business development and operations improvement roles at Duke University Medical Center. He also co-founded a consulting firm focusing on physician strategic alignment of hospital-employed physician practices. He later sold this firm to Deloitte Consulting, where he worked for over six years.
He graduated from Southern College with a Bachelor of Science in Long-Term Healthcare and Business Administration. He then went on to obtain his master's in Health Services Administration from George Washington University and completed his Administrative Residency at Vanderbilt University Medical Center.
Todd lives in Castle Rock with his wife and two children. He enjoys all that Colorado offers, including mountain biking, boating, hiking, and spending time with family.
Andrew Whitlock is the Chief Financial Officer at Porter Adventist Hospital, where he provides leadership and oversight of hospital financial performance and stewardship. He previously served as Director of Finance at Avista Adventist Hospital and joined Centura as Director of Net Revenue and Analytics.
He has an MBA from the University of Wisconsin and a bachelor's in business administration from Union College. "I am on a mission to help others while creating smiles, and I am excited to be a part of this team and the rich heritage at Porter," he says. With a love for the outdoors, Andrew enjoys camping, fishing, hiking or just being with friends and family at a park. He and his wife have two daughters.
Deborah Spielman is the Chief Operating Officer at Porter Adventist Hospital, where she is responsible for the development and growth of key services, including behavioral health, cardiovascular health, digestive health, and oncology.
She also leads daily hospital operations in partnership with the Chief Nursing Officer and Chief Medical Officer, working to ensure our caregivers and leaders are delivering safe, efficient, and exceptional care to our patients.
"I'm on a mission to support and serve our team members and our physicians in delivering world class, whole person care, to every patient and family, every time," she says.
Deborah brings 25 years of leadership experience to Porter, having served most recently as Vice President and COO at AdventHealth for Women and AdventHealth for Children in Orlando. She was born and raised in Central Florida and has six children and five grandchildren.
Michael-Anthony Williams, M.D., is the Chief Medical Officer at Porter Adventist Hospital. As the leader of our physicians and other medical providers, he works to ensure the hospital provides excellent patient care.
"I believe wholeheartedly in extending the healing ministry of Christ, and that happens both at the bedside and in interactions with colleagues and associates," Dr. Williams said. "I'm excited to part of a great team of healthcare providers that will continue to grow and strengthen Porter's role in the community."
Prior to accepting the role of CMO, Dr. Williams spent ten years caring for surgical patients at Porter. For most of that time, he served as Medical Director for Pre-Admit Testing, focusing on exceeding the expectations of our patients, surgeons, and associates. Trained in internal medicine, M-A also spent 11 years as a practicing hospitalist in the Denver area.
Dr. Williams and his wife have two sons. Outside the hospital, you will usually find him on his bike, which he often rides to work.
Volunteer
Volunteer
Centura Porter Adventist Hospital has an enormous commitment to bringing our community the very best in care with the highest level of compassion. Part of that care and compassion comes from our amazing community of volunteers, who are the heart and soul of Porter Adventist Hospital. Whether you are welcoming people at our front desk, walking with someone to a testing area, or making rounds with our angel cart, you are always good medicine!
If you have questions or want more information, contact us:
At Centura Porter Hospital, our patients, visitors, and staff benefit when volunteers serve on a regular, long-term basis. We ask that you carefully consider your schedule and your abilities before you apply to volunteer at Porter Adventist Hospital. See a list of volunteer requirements:
Must be 15 years of age or older.
Adults over 18 must commit to a minimum of six months.
Available for one 3–4-hour shift per week (varies by assignment).
Undergo a background check.
Provide records for required immunizations.
Take a tuberculosis test (free of charge).
Complete an application, interview, orientation, and specific training for your volunteer position.
Junior Volunteer Program: This summer program is offered to students 15-18 years old. Junior volunteers must be able to make a commitment to nine weeks during the summer. This is a highly sought-after program, and we cannot guarantee placement for every student. Please have applications submitted by April 30. Interviews are conducted in May. Immunization records, TB test as well as 2 letters of recommendation are required.
Application process
Upon submitting your online application, you will receive an email to schedule an interview.
During the interview we will talk about the different volunteer opportunities we have available. We have opportunities to meet a variety of schedules, skills and interests.
Next steps
Once you have successfully completed the background check, TB test and all documentation has been submitted and approved, you will receive your uniform and departmental training
$48,660,391
FY21 uncompensated charity care
Porter Adventist Hospital is a full-service, acute-care referral center specializing in joint replacement, spine surgery, organ transplant, behavioral health, digestive health, cancer care, and innovative cardiac treatments. Learn about each of our specialties, including how they can serve your needs with advanced treatment and compassionate care.
Delivering excellence in Joint Replacement
The Colorado Joint Replacement program is rated among the top programs in the country. It scores in the top 1 percentile for patient quality and satisfaction, and Porter has been awarded Healthgrades 100 Best Hospitals for Joint Replacement six years in a row. Our patients also give the program top scores, awarding us a 5-star Google rating and 5-star Healthgrades ratings for every joint replacement surgeon in our program.
Visitor Information
You can count on us to be there for you. Whatever your situation, whether you are a patient at Porter Adventist Hospital, a family member or a friend, we'll provide you with current information on treatment options, sound advice, tips on how to prepare for a hospital stay and resources so you can take control of your healthcare. We are committed to making your experience at Porter Adventist Hospital a first-rate experience.
All Visitor Information
All Visitor Information
Please read Centura Health's current COVID-19 visitor restrictions. Contact the hospital directly for additional individual visitor policies that may apply.
Free parking
Available around the clock in a covered garage by the main hospital entrance. You can get to the garage by entering the main driveway from Downing St., between Harvard Ave. and Yale St.
Located on the first floor, you can purchase special occasion gifts, unique offerings from local artisans, sundries, floral arrangements and other items.
Hours:
Monday – Friday: 8:30 am – 5:00 pm
Weekends and Holidays: Closed
Phone: 303-778-5867
South Downing Café
Located on the first floor of the hospital, the café offers vegetarian entrees, grilled items, a daily special, a tempting salad bar and plenty of options for a healthy snack when you just want a quick, little bite.
Hours:
Monday - Friday: 6:30 am - 7:00 pm
Weekends and Holidays: 7:00 am - 2:00 pm
Vending Machines
Vending machines can be found in these locations:
Emergency Room Waiting Room
Surgical/Critical Care Waiting Room
Past the café on the right
Chapel
A chapel is located in the lobby on the first floor and open to all for prayer or reflection.
Healing Garden
A peaceful Healing Garden right off of the main lobby provides a calming waterfall and quiet spots to sit and reflect.
We recognize the central role of spirituality in mental, physical and emotional health.
A chaplain acts as an ambassador, companion, concierge, navigator, mediator, etc. Their work highlights the elements of religion that run as an undercurrent to life's daily challenges. Chaplains serve as hosts for emotional, spiritual, moral support - and everything in between. They are assigned to the private chapel in places such as hospitals, military bases, or prisons.
Chaplains are available to assist patients and family members of any faith, including those who have left the path of religion. Our chaplains are here to listen, talk, pray, and to connect you with resources to encourage emotional and spiritual healing. Use the links at left to access online resources recommended by our Spiritual Care staff.
Chaplains are available to provide support, prayer and counsel 24 hours a day, 7 days a week.
Patients can contact a chaplain.
Phone: 303-778-5683.
How Needle-Free Blood Draw Works
Centura Health is excited to bring this procedure and technology to our entire ecosystem of health care locations, especially for our most vulnerable patients. 
Centura Health, the region's health care leader, is now the first hospital system in Colorado and Kansas, and among the first in the nation, to offer needle-free blood draws for inpatients – fulfilling our promise of delivering compassionate and whole person care.
Centura Health is continually striving to improve the patient experience and lead Colorado and Kansas in comfort and quality. By using this revolutionary technology Centura Health's caregivers can collect blood samples from an indwelling peripheral IV line, enabling a high quality blood draws directly from the vein without having to stick patients with another needle. This standard of care is currently in use in several of Centura Health's Denver metro area hospitals and will become available at the other Centura Health hospitals throughout the year as part of our system-wide rollout and commitment to an improved patient experience while in our care.
More than 400 million blood draws occur annually in hospitals around the U.S., informing more than 70% of all clinical decisions. Many of these are conducted in a hospital setting on patients that receive as many as three blood draws daily. This number can increase dramatically for the 30% of U.S. hospital patients that are considered Difficult Venous Access (DiVA) due to obesity, age, and disease, a condition that makes blood collection more challenging.
The pharmacy is located on the first floor of Porter Adventist Hospital (2525 S Downing St.) inside the Gift Shop.
Hours
Monday – Friday: 8:30 am – 5:00 pm
Weekends and Holidays: Closed
Phone: 303-778-2427
What do I have to do to connect?
Simply connect to the guest network using your wireless network settings. When you first connect, you'll notice "Terms and Conditions" for Centura Health's Guest Network. When you click "Accept", you'll be automatically granted access. Guests must have experience in connecting to wireless networks as Centura Health does not provide any assistance in connecting your device to the wireless network. 
Where and when can I connect?
The wireless network is available throughout the hospital. The wireless network is available 24/7.
Disclaimer
Enjoy your time on our wireless network. As with any public wireless network, we strongly recommend guests take measures to secure their devices and internet communications. We encourage using virtual private networks in conjunction with personal firewalls and virus protections to mitigate risk to personal data. It is the user's responsibility to take precautions and provide security measures suited to their situation and intended use of the service. Our wireless network should not be used for inappropriate or unlawful purposes.
Centura Health is not responsible for any personal information that is compromised.
Centura Health is not responsible for any damage caused to your hardware or software while at any Centura Health facility.
Please Note: Because this is a free service, Centura Health does not provide technical support for your device or assistance in connectivity. Guests and visitors should understand how to configure their computer or device and know what hardware or software is necessary to connect to the wireless network.
We strive to promote a healing environment for our patients, guests, associates, volunteers and the community. The use of any tobacco product is prohibited in all areas of our campus including buildings, leased facilities, offices, grounds, vehicles, parking lots, and ramps. If you are a patient and use tobacco products, please speak with your physician or nurse for options that are available to you during your stay in the hospital. Thank you for your cooperation.
Every Centura Health hospital provides you with a patient representative to help you have a better hospital experience. Our representatives address and investigate your concerns, and then respond to you and your family with findings and recommendations for how your concerns can be resolved. Find patient representative information.
The Healing Arts program at Porter Adventist Hospital is providing patients, family members, staff members and the community with an environment that calms and revives the senses during times of stress and anxiety.
The Healing Arts program includes visual arts, music, nature and community outreach. All components feature local artists. This program is fully supported by community donations.
Music
Music therapy has been shown to reduce stress and even aid in the healing process. At Porter Adventist Hospital, certified music therapists come right to the bedside to play soothing therapeutic music. Regional musicians perform free concerts in public areas of the hospital, bringing benefits to everyone.
Visual Arts
The hallways and patient rooms throughout the hospital are enriched by stunning artwork that reflects the beauty of Colorado. Created by regional artists and local students, the nature-based art was chosen for its powers to reduce stress and provide positive distraction, which can be helpful in the healing process.
Nature
Steeped in natural light and built from environmentally sound materials, Porter Adventist Hospital upholds the Adventist belief that health care is rooted in the power of God as reflected in nature. A peaceful Healing Garden right off of the main lobby provides a calming waterfall and quiet spots for patients, visitors, and staff to sit and reflect.
Planning Ahead
Undergoing medical tests or treatment can be stressful and disruptive to your life, particularly if you are having a major procedure. There are some ways you can prepare in advance that may help you rest easier and worry less. If you will be staying in the hospital, or if your treatment has a longer recovery period, you may want to think about:
Special arrangements for children, pets & plants.
Suspending your newspaper service, milk and/or mail delivery.
Stocking up on necessities to eliminate a trip to the grocery store.
Making sure your car's gas tank is at least half-full.
Getting prescriptions filled.
Creating a "phone tree" so one person can conveniently update family and friends about your condition.
Organizing your household bills and pay some early, if you can.
Talking about your desires regarding treatment and care with your family.
Completing a set of Advance Directives.
Food and medicines the day before a procedure
Preparations for procedures vary so please consult your pre-admission instructions. Be particularly attentive about whether you are supposed to take medications. Even over-the-counter medications, such as aspirin, may affect your ability to undergo a test or a procedure.
What to Pack
We advise that you only bring essential items to the hospital. Please leave all valuables, including jewelry and most cash at home. You may wish to bring:
Personal hygiene items that you prefer.
Robe and a pair of non-slip slippers.
Small items that bring you comfort such as a photo, book or magazine.
The phone numbers for your family and friends.
Your glasses and/or contact lenses and appropriate solutions.
Dentures, case and cleaning solution.
Documents you should bring:
Your health insurance card(s). If you are covered by more than one insurance policy, please bring a card for each policy.
Picture identification, such as a driver's license or state ID card.
A credit card or a check for any co-payment that is required by your insurance.
A list of your medications, dosage amounts, and the frequency with which you take them. For your convenience, use our medication list.
A copy of your Advance Directives. Advance Directives may include a Living Will, Five Wishes, Donor Directions for Anatomical Gift, and a Medical Durable Power of Attorney.
Prior test results, x-rays or medical records if your physician has requested them.
Worker's compensation information including billing address and claim number.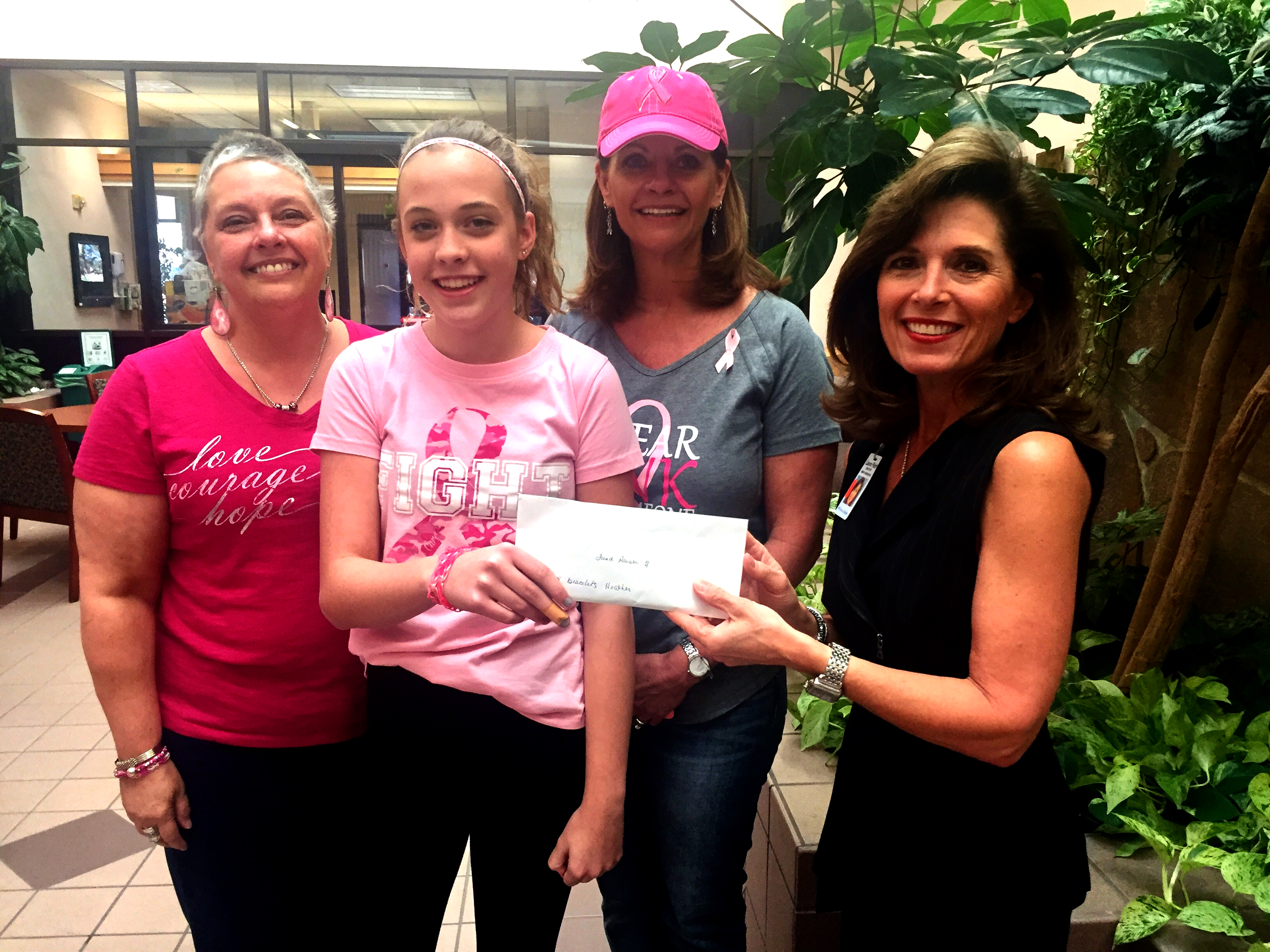 Our Foundation
We ignite passionate giving by connecting generous hearts to transform lives.
Porter Adventist Hospital Foundation is a nonprofit, faith-based fundraising organization dedicated to providing financial support to Porter Adventist Hospital, thereby helping to facilitate and improve healthcare for the people of our community. We are committed to extending the healing ministry of Christ, by caring for those in need—particularly the sick, the injured and the elderly—through our financial support of Porter Adventist Hospital.
Programs
Community health and wellness is a priority to us, that's why we're proud to offer a wide range of community programs, classes and events designed to keep you well.
Community Engagement Request
Community Engagement Request
Centura Health hospitals receive many requests each year asking us to engage in community events and programs. Supporting the communities we serve in this way is a reflection of our mission: to extend the healing ministry of Christ by caring for those who are ill and by nurturing the health of the people in our communities.
Before submitting a request, please consider the following:
Sponsorships and events should align with our mission, vision and values. All sponsorships and events should relate to community health improvement or prevention and one of the hospital's Community Health Needs Assessment priorities.
Please make your request at least 60 days prior to your event or sponsorship deadline.
Completion of this form does not guarantee a donation or sponsorship.
We are only able to support non-profit organizations.
Completed requests will be considered by an internal committee. We will contact you within 30 days regarding the status of your request.
Support Groups
Support Groups
Porter Adventist Hospital offers several different types of support groups to help you through difficult times. These services are free-of-charge and open to all. Groups include:
Grief Support groups
Living after Loss is for those who have suffered any type of major loss. This eight-week group is led by a trained grief counselor and offers emotional, physical and spiritual sustenance. For more information contact us.
Spiritual Care Department
Phone: 303-778-5683
Cancer Support groups
Various cancer support groups are available. For more information contact us. 
Phone: 303-765-3814
Kids Alive!
Kids Alive!
Kids Alive! is one of the few programs in the Denver area that provides support for children, ages 6-16, of parents with cancer. Kids Alive! meets monthly on Saturday mornings from September - May, providing a safe and helpful environment for children to process and cope with their parents' cancer diagnosis.
Kids Alive! aims to:
Create a place for a child to be a child - to experience fun, support and continuity of life apart from catastrophic illness.
Facilitate a better relationship between cancer patients and their families, reducing guilt and anxiety in children.
Help parents interpret their children's behavior as adaptive to the trauma in the family and improve communication in the family.
Develop awareness of resources for both parents and children.
Kids Alive! is committed to supporting children and families in our community. All applications are reviewed on a first come, first served basis. We will contact all individuals who apply or request information in a timely manner.
Kids Alive! is a unique, privately funded program offered at no charge to any family thanks to the generosity of community donors, Porter Hospital and the Porter Hospital Foundation.