Castle Rock Adventist Hospital
The BirthPlace at Castle Rock
2352 Meadows Blvd
Castle Rock, Colorado 80109
Castle Rock Adventist Hospital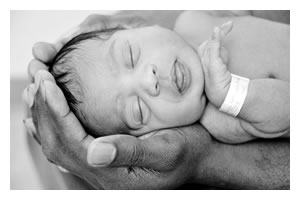 Castle Rock Adventist Hospital is proud to partner with Bella Baby Photography to capture the "real" moments of your newborn's introduction into the world.
Capturing the natural miracle and innocence of a newborn using soft natural light, each experienced photographer visits parents and newborn in a private, relaxed setting. Each photographer is professional, courteous and reliable and uses only "real" surroundings, so backdrops are not necessary.
Making the patient feel special is of importance to Bella Baby Photography. On the day of the photography session, patients are able to view a slideshow of their newborn, choose their prints, order and pay within the convenience of their hospital room. Also, pictures taken will be available for 14 days for online viewing, along with a secured password, so that family and friends may meet your little bundle of joy. Families that buy portraits from Bella Baby Photography get lifetime discounts for any photography service provided by the company.
Each session lasts from 15-20 minutes and captures the personality and uniqueness of each newborn. Bella Baby Photography specializes in close-up photography but also offers full body shots, wrapping your newborn in a blanket or cradled in the arms of the parents, siblings and/or relatives. These personal touches add both history and capture the first memories of the newest addition to the family.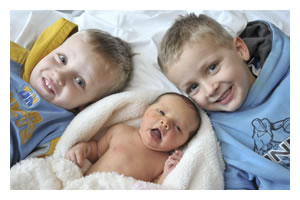 Bella Baby Photography offers three development selections including color, black and white or sepia photos to express a natural, artistic touch of your choice. Personalized pictures of your newborn can be used on birth announcements, holiday cards, photo jewelry, photo ornaments, CDs and even a photo diaper bag among other newborn treasures.