Urology Services, Treatments & Conditions
The expert physicians at CHPG Urology Castle Rock provide personalized care to patients in the Castle Rock area. Our philosophy of care is based on a combination of education, advocacy and physician accessibility to all patients. From preventive and minimally invasive options to surgical approaches, our expert multi-disciplinary team will provide the highest quality of care in a compassionate environment. 
Treatment Options
Minimally Invasive Surgical Options
Penile Implants
Prostate Biopsy & Removal
Scrotal Pathology
Vasectomy & Vasectomy Reversal
Cytoscopies
Kidney Removal
Laser Shockwave Stone Removal
Conditions We Treat
Bladder Cancer
Bladder Pain / Interstital Cystitis
Blood in urine
Erectile Dysfunction
Elevated PSA
Kidney Cancer
Kidney Stone Disease
Low Testosterone
Overactive Bladder & Urinary Incontinence
Pelvic Organ Prolapse
Prostate Cancer
Prostate Disease
Testicular Cancer
Urinary Incontinence (men & women)
Urinary Tract Infections
Robotic Surgery

The Urologists at CHPG Urology Castle Rock use both minimally invasive and robotic surgery techniques to achieve remarkable results when it comes to treating a urological condition. These innovative techniques also reduce blood loss during surgery as well the amount of time you spend in the hospital.

We offer a wide range of robotic and minimally invasive techniques for a variety of urological conditions. By using these innovative, surgical options – we are offer our patients a gold standard of treatment that will allow them to get back to living the life they love. Call today to schedule an appointment.
Vasectomy & Vasectomy Reversal

At CHPG Urology – Castle Rock, we offer both vasectomy and vasectomy reversals. A vasectomy is a form of male birth control and is a very common procedure in the United States. Although sometimes intimidating, a vasectomy is one of the most effective methods of birth control. According to the American Urological Association, pregnancy will occur in fewer than 2 out of every 1,000 couples in which the man has had a vasectomy.

While vasectomy reversals are more complicated than the initial vasectomy, there are approximately 6% of vasectomy patients who choose this route. We understand that life circumstances change, and we are happy to consult with you to see if a reversal is an option for you.
Urinary Tract Issues

There are many issues that a person can experience with the urinary tract. While these issues are usually not life-threatening, they can be embarrassing and affect your daily life.

These issues can include:

Nocturia (going to the bathroom more at night)
Recurrent Urinary Tract Infections
Hematuria (blood in the urine)
Urinary Urgency/Frequency
Overactive Bladder
Leaking Urine

Our team will work with you to get your life back by finding the root cause of your urinary tract issue through non-invasive testing. Once the cause has been identified, an individualized treatment plan will be created to help decrease and/or eliminate your specific symptoms. Depending on the severity, treatment options range from medication and therapy to surgical procedures.
Erectile Dysfunction

Erectile Dysfunction (ED) affects nearly 30 million men and is the most common sexual problem with males. Most men don't feel comfortable addressing this issue with their physician, but silence isn't a solution.

Our team is here to listen in a non-judgmental environment. Periodic problems with erections are not unusual, but persistent episodes of ED are usually caused by a variety of conditions including high blood pressure, diabetes and heart disease. Depending on your underlying condition, the good news is that there is a variety of treatment options that include medications, diet and lifestyle changes, natural remedies and medical devices.

We understand that ED can impact you both physically and emotionally and we're here to work with you on a comprehensive plan that will ED and alleviate its impact on your life.
Prostate Cancer

Prostate cancer is the most common cancer among men. But thanks to increased awareness, detection and treatment therapies, men are not only surviving, but they're thriving post treatment of prostate cancer.

At CHPG Urology Castle Rock our expert team of physicians provide precise diagnosis and effective treatment options customized for each patient. Our surgeons use robotic and minimally invasive techniques to minimize the effects of treatment on your body. Many other patients are safely monitored without needing any treatment at all.

Our physicians believe in a personalized, comprehensive approach to care – working closely with you and your care team to get you back to optimal health.
Testicular / Scrotal Pain

When it comes to testicular or scrotal pain, there can be a number of causes for the discomfort. Since the actual scrotum contains various structures, including the testicles, vas deferens and epididymis – a thorough non-invasive exam is needed to help identify and treat the cause.

Causes of testicular / scrotal pain might include:

Twisting of the testis (testicular torsion)
Inflammation of the epididymis (epididymitis)
Urinary tract infection (UTI)
Kidney stones
Scrotal mass

Inguinal hernia
Enlarged veins in the scrotum (varicocele)
Injury to the testicle
Testicular cancer

If you have testicular/scrotal pain, don't put off seeing a urologist. No matter what the cause, at CHPG Urology Castle Rock, our goal is to get you back to living a healthy, pain-free life. Call today to schedule an appointment.
At Centura Health Physician Group Urology Castle Rock our physicians are dedicated to the diagnoses and treatment of urologic medical conditions of both men and women.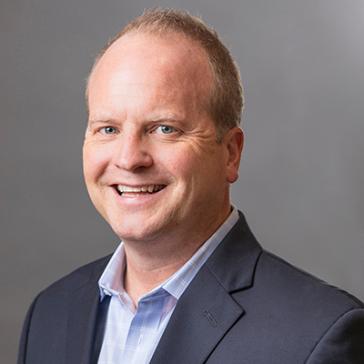 CHPG Urology Castle Rock
2352 Meadows Blvd , Ste 300
Castle Rock, CO 80109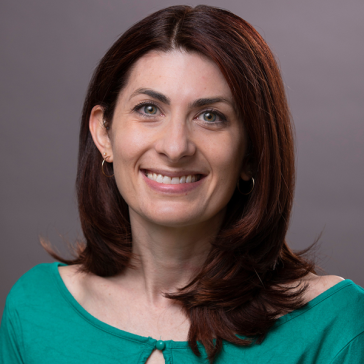 Elizabeth Kelly-McKnight, PA-C
Urology
Centura Medical Group Urology DTC
8200 E Belleview Ave, Suite 270E
Greenwood Village, CO 80111
Patient Forms & Check-In Information
In order to streamline your appointment check-in process, we encourage you to activate a MyCenturaHealth account for online access to your patient portal via website or mobile app.
With an active MyCenturaHealth account you will have the ability to complete patient demographic and health history forms prior to your appointment. This will also allow you to communicate with your provider, receive health screening reminders, access test results, read progress notes and schedule future appointments.
If you are a new patient with a scheduled appointment and need a MyCenturaHealth activation code please call 866-414-1562.
If you do not want to complete your check-in process via MyCenturaHealth, we ask that you arrive 30 minutes prior to your appointment to complete your patient forms.