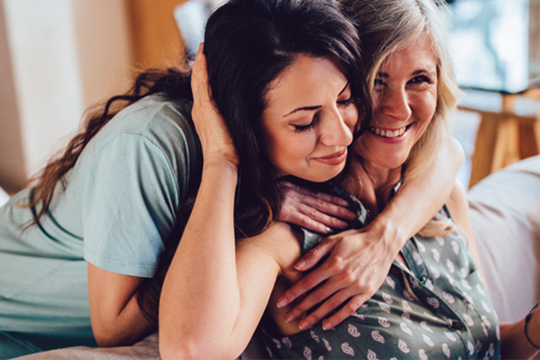 Our Women's Health Services
At CHPG Women's Health Louisville we offer the following services.
Well-women exams
Prenatal care
Cancer screenings
Hormone replacement therapy
Surgical care
Osteoporosis management
Ultrasounds
Diagnostic testing
Meet Our Women's Health Providers
CHPG Women's Health Louisville OB/GYN Specialists provide extensive services in women's health. However, it is not just about the services offered; it is about the quality of our providers and their compassion for you. Our OB/GYN board-certified physicians and surgeons are among the very best providers of gynecological and obstetrical healthcare in the area.
Gynecology

At CHPG Women's Health – Louisville, we offer care for women and teens with board certified women's health physicians who offer comprehensive gynecologic care including annual exams and treatment of gynecologic conditions or symptoms. 

Our women's health specialists recommend that women over 18 or who are sexually active should see a gynecologist.

You should contact CHPG Women's Health for the following:

annual pelvic exam
breast exam
unusual gynecologic symptoms or unusually heavy menstrual bleeding
pregnancy, to provide optimal health for both mother and baby
contraceptives

Our women's health practice provides the following gynecologic care and treatments:

Well-women exams
Health education
Cancer screening
Menopause
Reproductive health
Hormone replacement therapy
Infertility
Birth control
Incontinence
Treatment of sexually-transmitted diseases
Surgical care, including minimally invasive laparoscopic surgery
Osteoporosis management
Obstetrics & Prenatal Care

Our obstetricians and women's health providers at CHPG Women's Health – Louisville offer comprehensive prenatal care that moms can count on to give babies a healthy start.

Your prenatal appointments with your obstetrician will closely monitor your health, your baby's health and always provides you the opportunity to ask questions about your pregnancy and discuss plans for your delivery.  

Prenatal care services:

prenatal wellness visits
diagnostic tests
labs
ultrasounds
nutrition counseling and education

Healthy babies are worth the wait
At CHPG Women's Health and Avista Adventist Hospital, we are committed to your baby's health and wellbeing. We support the Association of Women's Health, Obstetric and Neonatal Nurses (AWHONN) and the March of Dimes campaign to educate women about the 40 reasons to "Go the Full 40".
Schedule your mammogram today.

With mammogram screening locations throughout Colorado and western Kansas, scheduling your next mammogram at a place and time convenient for you is easier than ever. Many locations have 3D mammography, and whole breast ultrasounds ensures you have the most advanced screening possible, with the fastest results.

Learn more about mammogram screenings.

Mammogram Locations in Metro Denver and Summit County

You can request a mammogram appointment at any of the following locations online here or call toll-free, 720-410-6202, to schedule.