Across Centura Health, our hospitals, Emergency Departments, Urgent Care centers and clinics are prepared to care for you upon your arrival. We adhere to best-practice clinical care protocols and safety measures, and our hospitals and clinics are staffed and ready to provide you with immediate care. Please do not delay seeking important or life-saving care because of the coronavirus.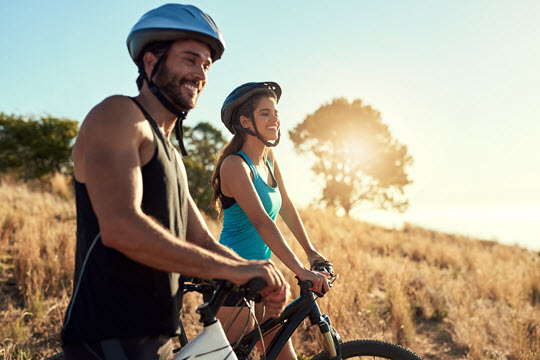 A smarter type of care that keeps pace with your life.
Emergency and pediatric-certified doctors and nurses 24/7

Open every day for last minute healthcare needs

One location for minor aches and major injuries

On-site CT scan, MRI, ultrasound, lab and X-ray
Check your individual policy for co-pays and to determine individual financial obligation.
Emergency and urgent care symptoms, injuries and diagnoses include, but are not limited to:
Urgent Care Examples

These are examples of diagnoses that are typically considered urgent. This list is not comprehensive or considered a replacement for a clinical examination, and may vary based on your specific symptoms and condition.

Allergies
Bladder or urinary tract infections
Cold
Cough
Earache
Flu/Influenza
Insect bites and stings
Minor asthma
Minor injury
Pink eye
Poison Ivy
Rash
Simple abscess (no packing needed)
Simple burn
Simple cuts, bruises or abrasions
Simple nose bleed (no packing needed)
Sinusitis
Sunburn
Sore throat
Strains or sprains
Emergency Care Examples

These are examples of diagnoses that are typically considered emergent. This list is not comprehensive or considered a replacement for a clinical examination, and may vary based on your specific symptoms and condition.

Abdominal pain
Baby less than 2 years old with a fever
Blood clots and DVTs
Broken or dislocated bones
Chest pain or chest pressure
Coughing up or vomiting blood
Difficulty breathing or shortness of breath
Dizziness or loss of consciousness
Eye injuries
Foreign body removal
Head injury
Heart palpitations/racing heart rate
High blood pressure crisis (severe headache, severe anxiety, shortness of breath, nosebleed)
High fever or fever with rash
Kidney stones 
Major burns
Major wounds or bleeding that won't stop
Pregnancy complications
Poisoning
Seizure
Severe allergies
Severe back pain
Severe flu or pneumonia
Severe headache
Stroke symptoms (including sudden onset of slurred speech, impaired vision, numbness, confusion, dizziness)
Sudden change in vision
Sudden or severe pain
Sudden testicular pain or swelling
Suicidal or homicidal thoughts or hallucinations
Vomiting or dehydration