Emergency Room
If you have a medical or life-threatening
or limb-threatening emergency dial 911 immediately.
Providing the expertise you need to manage your health and wellness.
Our leading-edge teams deliver remarkable care, high-quality outcomes and unparalleled patient satisfaction among a wide variety of medical specialties, services and programs to help you get well and stay well. View our medical services.
Robotic-Arm Assisted Joint Replacement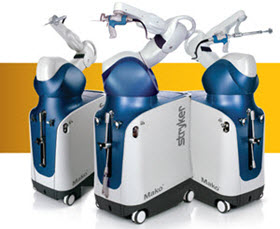 Littleton Adventist Hospital is the first hospital in Denver to offer robotic-arm assisted total knee, partial knee, and total hip replacements with the Mako® Robotic-Arm Assisted Surgery System.