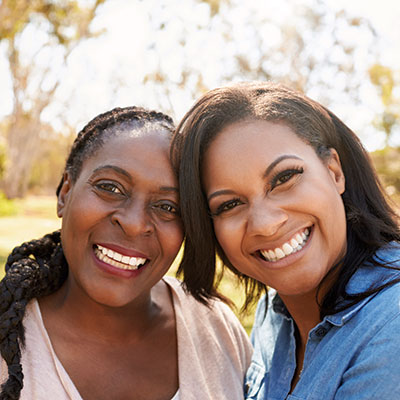 Many Faces of Women's Health
Join us for our FREE women's health event to hear from expert providers about Heart, Lung, GI and Brain health. Go deeper into topics that provide health and wholeness, to help you flourish and become your very best self.
Brain Care Support Groups

Brain Aneurysm Support Group

The Colorado Brain Aneurysm Support Group meets on the first Wednesday of each month at Littleton Adventist Hospital. The Support Group is for survivors and caregivers who have experienced or have been diagnosed with a brain aneurysm. The meetings provide information and education on a variety of topics relating to the recovery process for both the survivor and the caregiver.

A topic is presented to the group, followed by an open forum for discussion. The meetings also provide an opportunity for reassurance and personal exchange between survivors and caregivers.

For more information or to register contact our coordinator. 

---

Aphasia Support Group

Littleton Adventist Hospital offers an Aphasia Support Group that meets every Thursday from 10:30-11:30 a.m. at the hospital. The group is facilitated by a licensed speech and language pathologist and may be helpful if:

you or a family member have difficulty communicating, following a stroke, head injury, or other neurological problem;
you have finished formal speech therapy but feel that you have ongoing deficits; or
you are concerned that your difficulty in speaking is continuing to affect your lifestyle.

For more information or to RSVP contact us.

Phone: 303-798-7614
Cancer Support Groups & Counseling

Ovarian and Gynecologic Cancer Support Group

If you have been diagnosed with a gynecologic cancer and would like to connect with other women, share support and gain valuable information, join us. There is no charge. Caregivers are welcome.

For more information or have questions contact group facilitator, Susan Hess, LPC at 720-519-3122.

When: Every 2nd Wednesday of the month from 11:30 am - 1:00 pm
Where: Littleton Adventist Hospital, Conference Room 1
7700 S. Broadway, Littleton, Colorado 80122
Cost: FREE

---

Yoga for Cancer Recovery Support

The Yoga for Cancer Recovery classes are designed to provide additional support for living through your cancer diagnosis, treatment and beyond.

The classes will incorporate breath-mediated movement and repetition in yoga postures followed by a brief stay or hold of each posture. The postures are safely done while seated in chairs and while standing. After engaging in a planned series of yoga postures, we will practice specific breathing techniques which serve to reduce stress and bring the class participants into a relaxed, calm and restful state. Your class leader will be Gary Schroeder, MA, RRT, and Certified Yoga Therapist.

For more information or have questions, call 303-738-7787.

When: Every Wednesday from 5:00 - 6:15 pm
Where: Littleton Adventist Hospital Radiation Oncology
7750 S. Broadway, Ground Floor Conference Room
Littleton, Colorado 80122
Cost: FREE (Courtesy of Rocky Mountain Adventist Health Foundation)

---

Look Good, Feel Better

This program, sponsored by the American Cancer Society, is for women undergoing chemotherapy or radiation treatments for cancer. This two-hour class is led by a beauty care professional and includes skin care and makeup, hair loss options like wigs scarves etc and nail care tips. Each participant receives a complementary kit of cosmetics and skin care products to use in class and take home with them. The class will include no more than 10 participants.

This is offered at Littleton Adventist Hospital 4 times a year. For dates and other locations in the Denver area call toll-free 1-800-227-2345. There is no cost for the class, but registration is required.
Mental Health First Aid

FREE eight-hour classes

Participants learn to recognize symptoms and develop strategies to support someone experiencing mental illness or emotional crisis. A separate youth class is offered for teachers, social workers, coaches, and others who work with children and teens.

Youth and adult classes offer a five-step action plan to:

Assess risk of suicide or harm
Listen nonjudgmentally 
Give reassurance and information 
Encourage appropriate professional help 
Encourage self-help and other support 

Mental Health First Aid

Tuesday, February 13, 2018 - Mental Health First Aid Class (LAH Conference Room 1)
8:00 am - 5:00 pm
Wednesday, March 07, 2018 - Youth Mental Health First Aid Class (LAH Conference Rooms 3 & 4)
8:00 am - 5:00 pm

---
Pathways to Health & Wellness

Many health and weight-loss programs provide information in the hope that you change your habits. Pathways is different. Pathways will help you make long-lasting lifestyle changes by addressing the causes of chronic disease and teaching you to use your own lifestyle as your best medicine. Pathways is one of the most scientifically validate lifestyle medicine programs in the world with PROVEN RESULTS in improving: Blood pressure. Cholesterol. Triglycerides. Fasting blood sugar. BMI. Sleep. Resilience. Depression.

What does it mean to be healthy? Find out by attending a Pathways to Health & Wellness seminar in your area. Inspired by CREATION Health, this is a holistic, lifestyle modification program designed to help you live life to the fullest.

Dr. Eric Shadle - Who's in Charge of Your Health?

Pathways to Health & Wellness

What does it mean to be healthy? Find out by attending a Pathways to Health & Wellness seminar in your area. Inspired by CREATION Health, this is a holistic, lifestyle modification program designed to help you live life to the fullest.
Create Magazine

Read about dealing with diabetes, hyperbaric wound healing, how robotic-assisted surgery means shorter recovery time and less pain, how special expertise is helping rare bone cancer patients live longer and better, how primary care sports medicine physicians can help you reach your peak performance, and about new weapons against epilepsy.

Create Magazine Archive

Looking for past issues, visit the Create Magazine archive publication page.
Emotional & Spiritual Resources

Emotional Healing

The chaplain staff at Littleton Adventist Hospital has resources to share with patients and their families to kick-start the emotional healing process.

Our highly trained compassionate staff will work with patients and their families to prepare for life inside and outside the hospital. This may mean support to see yourself separate from your diagnosis, or helping your family understand the wishes you would like carried out at the end of life.

Our spiritual care staff can also share exercises for relaxation, breathing, and visualization. Littleton Adventist Hospital also participates in the GetWellNetwork, a bedside TV system with a video library for patients that enjoy using humor for healing.

For more information about Spiritual Care Services at Littleton Adventist Hospital, or to speak with a chaplain, contact us.

Phone: 303-730-5884

Asking For Help

Our staff can help patients and their families focus on healing.

We can provide a spiritual assessment, which helps people identify their needs and resources. A spiritual assessment by a chaplain on staff can also help patients and their families explore the role of God in the hospital setting.

Our chaplains can provide service or sacraments for patients, or help them connect to their religious or spiritual community to receive them. We understand the importance of sacraments and rites, and perform many in our chapel or at a patient's bedside. We regularly offer communion, anointing, commitment ceremonies, weddings, prayer and scripture.

For more information about Spiritual Care Services at Littleton Adventist Hospital, or to speak with a chaplain, contact us.

Phone: 303-730-5884

Chaplaincy

Our chaplains at Littleton Adventist Hospital work closely with other department personnel in an effort to meet the spiritual needs of the patients both within the hospital and identified patients within the community. Staff members initiate contact with patients in all areas and consult with patients, families, significant others and hospital staff as referred and requested.

The chaplains also provide consultation to managers regarding employee problems, team development and stress debriefing after critical incidents. Services are provided to individual employees and family members, including assessment of personal problems, counseling and referrals to treatment providers and community resources.

Spiritual care, comfort, encouragement and counsel are available to all persons in the hospital and other service areas, regardless of religious or non-religious beliefs. In addition, spiritual care is provided through the denominational ministry of the person's choice and at their request.

Clinical Pastoral Education

Accredited by the Association for Clinical Pastoral Education Inc. (ACPE), the Clinical Pastoral Education (CPE) program at Littleton Adventist Hospital provides a professional, theological education for our pastoral staff, spiritual care team and others who are interested in serving through this type of ministry. Studies include all faith backgrounds and prepare students for situations they may face with patients in crisis.

Much of the ACPE educational emphasis is on pastoral formation, competence and reflection while promoting personal growth to allow for deeper professional relationships.

Some of the educational topics offered include:

Advance Directives
Behavioral Health
Dying and Death
Empathy & Compassionate Care
Family Systems Theory
Grief, Loss and Mourning
Healing and Meaning
Medical Ethics
Palliative Care
Spiritual Assessment
Trauma and Crisis Care
Worship and Ritual

Types of CPE Programs: 
*Stipends available

Level I CPE 
Summer intensive, extended units and twelve month residency*

Level II CPE 
Twelve month residency* and extended units

Supervisory CPE 
Extended residency with annual renewal of education contract*

Program Links 
ACPE application

Other Centura Health ACPE Programs
Penrose St. Francis Hospital
St. Anthony North Hospital

The Centura Health CPE Site at Littleton Adventist Hospital is accredited by the Association for Clinical Pastoral Education.

ACPE, Inc.
1549 Clairmont Road, Suite 103
Decatur, GA 30033

Phone: 404-320-1472

Visit ACPE

We extend the healing ministry of Christ by caring for those who are ill and by nurturing the health of the people in our communities.

For more information about Littleton Adventist Hospital CPE program, contact:

Rev. Dr. Judith S. Roska
Clinical Pastoral Education Supervisor
Littleton Adventist Hospital/Centura Health

Phone: 303-730-5826

7700 S.Broadway
Littleton, Colorado 80122
Email

Centura Health Systems CPE Center is accredited to offer Level I, Level II and Supervisory Education by the Association of Clinical Pastoral Education, 1549 Clairmont, Suite 103, Decatur, GA 30033

Phone: 404-320-1472
Fax: 404-320-0849
Email

Community & Patient-Based Missions

Community-Based Missions

Project C.U.R.E.
Project C.U.R.E. is an organization whose mission is to identify, solicit, collect, sort and deliver medical supplies and services according to the imperative needs of the world. Since 1987, the organization has shipped medical supplies to more than 120 countries and regions around the world. Littleton Adventist Hospital has a mission-minded sorting team, made up of both clinical and non-clinical individuals who meet the first Wednesday of each month from 4:30 - 6:30 pm Visit Project C.U.R.E. for more information or contact us

Phone: 303-734-8686

Adventist Community Services (ACS) Lift
ACS Lift provides food and clothing for homeless and disadvantaged people in the Denver metro area. Over the years, their services have expanded to include emergency shelter, rental and utility assistance, free well-child checks and health care, senior services and disaster response. Littleton Adventist Hospital operates a ThanksCaring Food Drive each fall in an effort to give non-perishable food items and a monetary donation to support the people currently receiving aid from ACS Lift. In 2010, our hospital collected and donated more than 1,400 non-perishable food items and gave a monetary donation. For more information about this mission opportunity contact the chaplain's office at 303-730-5884.

Patient-Based Missions

Prayer Shawls/Care Shawls

Prayer shawls are thoughtfully knitted by our volunteer knitters and then given to our chaplains to distribute. Chaplains use the shawls as healing interventions and opportunities to wrap patients and families in a cocoon of prayer and care. To participate in this mission, contact our prayer shawl coordinator Ginny Altemus or call 303-798-5951.

Skype Computer

We understand that you cannot plan for your emergency trips and overnight stays in the hospital. As part of extending our healing hand to you, we provide patients with a bridge to connect with out-of-town family and friends during your stay with us. Each patient and their families have access to Littleton Adventist Hospital's computer, including a Skype account, webcam and microphone. This way, even if a loved one cannot be with you, they can be near. To utilize this service, page the chaplain on-call at 303-580-0008.

Patient Care Advocates

Our volunteers really make a difference. These volunteer advocates are trained in the many non-medical, small things that a patient may need including keeping a room stocked with essential supplies, how to empty a discharged patient room and most importantly, how to have a listening ear. Find out more about our volunteer program.

Learning to Adapt

Some times, a hospital stay means a change of lifestyle - other times, it means a life change.

Our chaplains can help prepare you and your family for the changes that wait outside the hospital doors. Our multidisciplinary team can help connect you to resources to; help with diet and exercise, analyzing and managing stress triggers, finding motivation and purpose in life, and help you explore what hobbies or activities bring you joy.

Our spiritual care team also has resources for families who may have said goodbye to their loved one. Littleton Adventist Hospital hosts grief support groups and our chaplains can direct family members to a counselor or spiritual advisor.

For more information about Spiritual Care Services at Littleton Adventist Hospital, or to speak with a chaplain, contact us.

Phone: 303-730-5884

Light a Candle

Lighting a candle is an expression of hope in many cultures and religions.

We offer you the opportunity to light a candle for any reason you wish - for a loved one's healing or for someone who recently passed. Visit Gratefulness.Org or click the image below to be guided through the process and light your candle. The link will automatically take you to all candles lit by visitors from Littleton Adventist Hospital, you can see more by clicking on "All Candles" at the top of the screen once yours has been lit.

For more information about Spiritual Care Services at Littleton Adventist Hospital, or to speak with a chaplain, contact us.

Phone: 303-730-5884

Making Tough Choices

Littleton Adventist Hospital's spiritual care staff has the tools to help patients and their families get through a period of illness together.

Our chaplains can help families and primary caregivers avoid "compassion fatigue," and teach patients the benefits of self-empowerment. It is important for patients to ask questions and stand up for their fears, feelings, and family members.

If you need guidance in making tough choices, our chaplains can contact the hospital's Ethics Committee for a consultation. Contact our Chaplain's Office at for more information.

Phone: 303-730-5884

Practice of Prayer

Prayer is a process of communication between a person and who or what that person believes to be their higher power. For Christians, the essence of prayer is belief in a God who cares and wants to support us in our daily walk. Prayer is an integral part of healing, health and wholeness. We offer several options for prayer practice at Littleton Adventist Hospital which include:

Prayer Team

A Prayer Team prays daily for specific prayer requests, patient and hospital needs. Requests for prayer may be submitted in the Chaplain's office or in the hospital Chapel. You may also email your request to our chaplain.

Prayer is the Answer by Ellen G. White

(Author and one of the founders of the Seventh-day Adventist Church)

"Prayer is the answer to every problem in life. It puts us in tune with divine wisdom, which knows how to adjust everything perfectly. So often, we do not pray in certain situations because from our standpoint the outlook is hopeless. But nothing is impossible with God. Nothing is so entangled that it cannot be remedied. No human relation is too strained for God to bring about reconciliation and understanding. No habit is so deeply rooted that it cannot be overcome. No one is so weak that he cannot be made strong. Whatever we need or desire, if we trust God, He will supply it. If anything is causing worry and anxiety, let us stop rehearsing the difficulty and trust God for healing, love, and power."

Mission Possible by Becky Tirabassi

(Speaker and author on the subject of prayer)

"Lord, I make a decision to pray for one hour a day for the rest of my life." On that saturday in February 1984, Becky Tirabassi made a non-negotiable time commitment with God. She was convinced she could not be all that she desired to be for God if she was not regularly alone with Him. Through five practical and manageable principles, her prayer life has come alive:

A sk of God in prayer 
L isten for God in prayer 
I nclude God's Word in prayer 
V isit with God in written prayer 
E xpect God in prayer

Becky Tirabassi offers some thoughts about prayer:

One step I often overlooked was to watch and wait for God's answers.
When I fail to listen, I slip into doubt and disappointment over unanswered prayer.
If I want to hear his voice, I must read the Bible daily to let him speak to me.
Guarding my visits with God has become the key to my daily discipline. I view my time with God as important as any other appointment on my schedule.
Expect the unexpected. Ask these questions:

Do I expect God to speak to me and to answer my prayers?
Do I trust him?
Do I believe he is powerful enough to change circumstances, hearts and lives?
Do I want to hear his answer?
Will I obey, no matter what he tells me to do?

Prayer is a conversation between two people who love each other.
Prayer comes alive through asking, listening, including the Word, visiting and expecting. Prayer is an adventure of God's power being released in my life.
Everyone can experience this same power - through prayer!

Spending One Hour Each Day with God by John Freedman

(Pastor who, in addition to his parish ministry, offers workshops on the topic of prayer)

Personal Reflection (5 minutes) - Reflect on how God was involved in your life yesterday. Write down some thoughts.
Scripture Meditation (10 minutes) - Read and meditate on the scripture used in any daily devotional book for this day. Write down some thoughts.
Prayer Time (20 minutes)

"You have not because you ask not." - James 4:2
Praise! - Psalm 146;1,2
Answers to Prayer - Psalm 100:4
Personal Needs - Philippians 4:19
Pray for One Another - Galatians 6:2

Quiet Time (5 minutes) - Listen for God's voice, impressions and leadings. List them.
Personal Reflection (5 minutes) - Reflect on whom the Lord is impressing you to minister to today. Write down when and how you will contact them.
Prayer Time (10 minutes) - Declare God's will to be done in your life, your family, your church and your nation. Put on the whole armor of God: belt, breastplate, shield, helmet and sword (Ephesians 6:13-18). Plead for the baptism of the Holy Spirit.
Scripture Meditation (5 minutes) - Read John 3:16 and replace the words, "the world" and "whoever" ... with your name.

Prayer Examples

(Courtesy of the Pastoral Care Department at Loyola University Health System website)

Eternal God, source of life and love, I turn to you in my illness. Grant me the courage to grow through this experience and the confidence to trust in your continued presence. Blessed are you, eternal God, the source of all healing. Amen.

May love hold you, peace enfold you. May you be held in the palm of God's hand. Amen.

For more information about Spiritual Care Resources at Littleton Adventist Hospital or to talk to a chaplain, contact us.

Phone: 303-730-5884

Resources

Whether you're a patient or family member, our Spiritual Care staff has the resources and conections to help you and your family through this time of transition. The links below will take you to resources that our Chaplains have used to help patients and their families for years. To speak with a Chaplain or for questions about Spiritual Care Resources at Littleton Adventist Hospital, contact Chaplain's Office.

Phone: 303-730-5884

View the presentation, "The Interview with God" and get in touch with many different ways to become inspired.

Littleton Adventist Hospital patients and their families have access to thousands of videos through our GetWellNetwork. We recommend humor for healing, however anything that makes you feel like normal will aid in healing.

Lighting a candle is an expression of hope in many cultures and religions. Follow the link above and light a candle for any reason you wish.

Creation Health Discovery: God's Guide to Health and Harmony

Learn to live the 8 Essentials of Optimum Health from Des Cummings, Jr. Ph.D with Monica Reed, M.D. Pick up a copy in the hospital today. Can't find one? Call our Chaplain's Office at 303-730-5884 to have a copy delivered to your room.

For more information about Spiritual Care Services at Littleton Adventist Hospital, or to speak with a chaplain, please call 303-730-5884.

What if I'm not Christian?

We welcome patients and families of every religious belief and affiliation.

The chaplains at Littleton Adventist Hospital are dedicated to your spiritual needs, and have strong ties with spiritual leaders from most every faith. They will work to find a clergy person that meets your emotional and spiritual needs. Our chaplains find resources for people across a broad range of faith groups, including patients who identify themselves as not religious.

For more information about Spiritual Care Services at Littleton Adventist Hospital, or to speak with a chaplain, contact us.

Phone: 303-730-5884

What if I'm not religious?

We respect the beliefs of others and provide compassionate and respectful support for the non-religious.

We will meet you where you are, whatever your life perspective. Our chaplains offer solutions to problems and provide support through difficult times. It often helps to draw from people with experience in similar situations - which our chaplains do daily.

For more information about Spiritual Care Services at Littleton Adventist Hospital, or to speak with a chaplain, contact us.

Phone: 303-730-5884

Words to Lift You

Read our featured story of Compassion from "These Hands" Stories of hope & healing from Centura Health "A Special Bond".

Our Chaplains have chosen a few verses from the Bible to guide you in your time of need. Since Littleton Adventist Hospital opened more than two decades ago, we have had thousands of patients come through our doors. Some have chosen to share their stories in a book called "These Hands." Each week we will feature a new story from this book, in the hopes that past experience will help current and future patients.

When You Want to Praise

Because your love is better than life, my lips will glorify you. - Psalm 63:3
Sing to God, O kingdoms of the earth, sing praise to the Lord - Psalm 68:32
O Lord, You are my God. I will exalt You and praise Your name... - Isaiah 25:1
These people I have formed for Myself; they shall proclaim my praise. - Isaiah 43:21
Thanks be to God, who gives us victory through ... Christ. - 1 Corinthians 15:57
Let us continually offer to God a sacrifice of praise. - Hebrews 13:15
Now to ... the only God, be honor and glory forever and ever. - 1 Timothy 1:17

When You are Seeking Comfort

God is ... a very present help in trouble. - Psalm 46:1
Before they call, I will answer. - Isaiah 65:24
I will turn their mourning into gladness ... give them comfort and joy. - Jeremiah 31:13
Blessed are those who mourn, for they will be comforted. - Matthew 5:4
Come to me, who are weary and burdened, and i will give you rest. - Matthew 11:28
Do not let your heart be troubled. - John 14:1
I will not leave you comfortless. John 14:18

When You Desire to know God's Will

To God belong wisdom and power; counsel and understanding are his. - Job 12:13
I will instruct you and teach you in the way you should go. - Psalm 32:8
Trust in the Lord ... and He will make your paths straight. - Proverbs 3:5,6
The Spirit of truth will guide you into all truth. John 16:13
If any of you lacks wisdom he should ask of God. - James 1:5

The Promise of God's Faithfulness

The rainbow ... the covenant between God and all living creatures. - Genesis 9:16
I am with you and will watch over you wherever you go. - Genesis 28:15
Your love, O Lord, reaches to the heavens, your faithfulness to the skies. - Psalm 36:5
For God is our God forever; he will be our guide even to the end. - Psalm 48:11
Do not fear, for I am with you; I will strengthen you and help you. - Isaiah 41:10
God ... is faithful. - 1 Corinthians 1:9
The Lord is patient with you, not wanting anyone to perish. - 2 Peter 3:9

For more information about the Spiritual Care Department at Littleton Adventist Hospital, or to talk to a chaplain, contact us

Phone: 303-730-5884
Healing Garden

As part of our commitment to care for the mind, body and spirit, Littleton Adventist Hospital has introduced the half-acre Hewit Foundation Healing Garden to be enjoyed by the community, our patients and staff and their families.

Featured in the Hewit Foundation Healing Garden at Littleton Adventist Hospital are a host of smaller more intimate gardens, each designed with a specific purpose:

The Fountain Garden is a small, enclosed space designated for personal reflection. Large rocks and a variety of plants inhabit this peaceful space that includes a tiered waterfall. Stone benches allow for a place to rest and relax, removing yourself from the bustle of the surrounding activities.

The Sanctuary is designed as a small space for patients and visitors to gather and share thoughts. Stone benches are scattered throughout the designated area as a place for rest. Closely grouped trees create a shaded comfortable environment, encouraging interaction between visitors.

The Whisper Garden is a place to persuade children to talk about their feelings, experiences, hopes and fears. This garden has a special interactive feature: a glowing whisper wall. As children speak onto one side of the wall their voice reverberates to the other side of the wall, stimulating panels that display words of encouragement. Whisper flowers mirroring the same concept are also scattered throughout the area for children to speak into.

The Raking Garden is a place for adults and children to interact. An enclosed area of beach sand sprinkled with large rocks creates a place for play and creation. 

Perspective Point is a large knoll with dramatic rock outcroppings. As the most prominent piece of the garden, Perspective Point is a place to view the entirety of the Healing Garden, as well as gain perspective of life's offerings. Large tufts of grass surround two benches giving visitors a place to rest and take pleasure in the fresh air and sunshine.

Opportunities are available to purchase dedicated garden features such as a stone bench, brick or whispering wall flower. For more information contact Marble Jones at 303-715-7608.
Green Team

At Littleton Adventist Hospital, we will continue to practice quality in the treatment we provide our patients whileworking to create a sustainable future for our community. The Littleton Adventist Hospital Green Team,developed in 2008, works to strengthen the hospital's foundation by creating an environmentally responsible culture that educates and inspires our associates, physicians and local community. Our culture of caring for the health of our environment and our efforts to minimize the negative environmental impacts from our operations align with our mission and the expectations of our patients and community. As we continue to move upstream, we will promote environmental awareness and develop innovative opportunities for engagement that uphold sustainable efforts.

Littleton Adventist Hospital is the proud recipient of Practice Greenhealth's Top 25 Environmental Excellence Award two years in a row (2014 and 2015) and one of the Becker's 50 Greenest Hospitals in the US in 2015. We are the only hospital in Colorado to have received this level of recognition. These national awards recognize our hospital as one of the leaders in healthcare environmental sustainability. Littleton Adventist Hospital is also a member of the Colorado Department of Public Health and Environment's Environmental Leadership Program at the Silver level. In addition, ColoradoBiz listed Littleton Adventist Hospital among the 50 Colorado Green Businesses in 2014.

Littleton Adventist Hospital has implemented several sustainable initiatives to-date, including:

36 % waste diversion (over 1,000 tons annually) through recycling, composting, reprocessing, reusing, repurposing and donations, preventing 2,800 Metric Tons of CO2e from entering the earth's atmosphere
Multiple energy reduction initiatives earning our hospital Energy Star Awards from EPA four years in a row
46% Biohazard waste reduction since 2006
Diverting toxins from the environment through our comprehensive pharmaceutical waste, hazardous waste, mercury minimization, and green cleaning programs.
Successful linen use reduction through ongoing staff education, conserving electricity, natural gas, chemicals and plastic waste

The future

At Littleton Adventist Hospital we will continue to develop and enhance our environmental sustainability programs by implementing a comprehensive water use reduction program this spring, in collaboration with Denver Water, and exploring renewable energy opportunities on our campus.
Mission Trips

As part of the Adventist Health Care mission to extend the healing ministry of Christ by caring for those who are ill and nurturing the health of the people in our communities, Littleton Adventist Hospital's associates participate in global medical missions each year. These missions offer short-term medical mission trips for volunteer doctors, medical professionals and non-medical volunteers. We provide no-cost surgical, medical and community health programs, education, training and relief in areas where health care is often limited or difficult to obtain.

In the lobby of our main hospital building, we have crafted an Adventist Health Care Around the World wall. This wall highlights, through video and images, the four areas around the globe that our associates visit on our annual missions. Additionally, the wall pinpoints all of the Adventist Health Care facilities across the globe.

Some of the communities we've served:

Removing barriers to health care in the Peruvian Amazon
Addressing women's health in Nepal
Orthopedic care in Rwanda: a step in a new direction
Construction Project Haiti
The DAISY Award for Extraordinary Nurses

What is The DAISY Award?

The DAISY Award is an international program that rewards and celebrates the extraordinary clinical skill and compassionate care given by nurses every day. It was established in 1999 by the family of J. Patrick Barnes, who died of complications from an auto-immune disease. DAISY is an acronym for Diseases Attacking the Immune System. One of Pat's family's goals in creating a Foundation in his memory was to establish an award program that would recognize extraordinary nursing care, like the kind Pat had received throughout his hospitalization.

Littleton Adventist Hospital is Proud to be a DAISY Award Partner

Each DAISY Award Honoree will be recognized at a public ceremony in her/his unit and will receive: a beautiful certificate, a DAISY Award pin, and a hand-carved stone sculpture entitled A Healer's Touch. Additionally, everyone in the unit will celebrate with Cinnabon® cinnamon rolls — a favorite of Patrick's during his illness.

How to Nominate an Extraordinary Nurse

Anyone — patients, visitors, physicians, co-workers — may nominate a deserving Littleton Adventist Hospital nurse.

Honorees will be recognized monthly. Nominations received by the 15th of the month will be considered for the following month's DAISY Award.