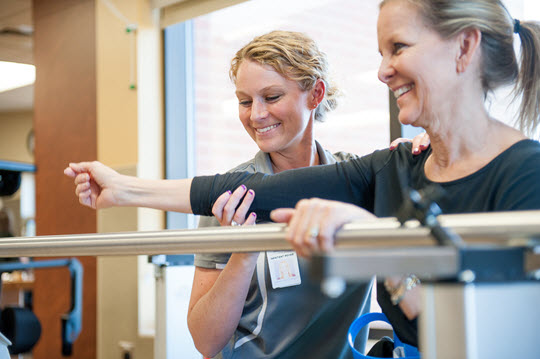 You can count on individualized care from our expert team.
Exceptional Care for Patients & Families
On your journey to well-being, our patient-focused program involves you in every step of your recovery. By focusing on your abilities, our dedicated team creates an individualized care plan that encompasses the whole person – mind, body, and soul.
Our interdisciplinary teams includes:
Expert Physiatrist - a physician specializing in physical medicine and rehabilitation
Full-Time Rehabilitation Nurse Practitioner
Specially-Trained Rehabilitation Registered Nurses and Certified Nurse Aides
Physical, Occupational and Speech Therapists
Social Work and RN Case Managers
Spiritual Care Professionals
Respiratory Therapists
Certified Wound Care Registered Nurses
Dietitian
Consulting Specialist Physicians
Pet Therapy
Full complement of hospital support services and other healthcare professionals to meet the patient's individualized needs.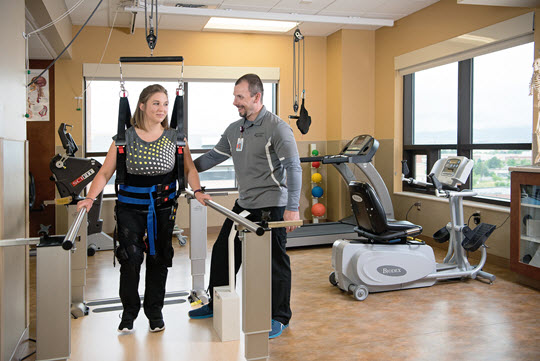 Our expert team is with you every step of the way.
Our unit is located on the 7th floor of Littleton Adventist Hospital.
17 licensed beds
A state-of-the-art therapy gym
All private rooms with private bathrooms
Menu for personalized meal selection
A specialized therapy kitchen
A transitional living apartment
1:1 therapy sessions
Weekly care conferences with patient and family to discuss progress, goals, and discharge planning