Incredible DREAM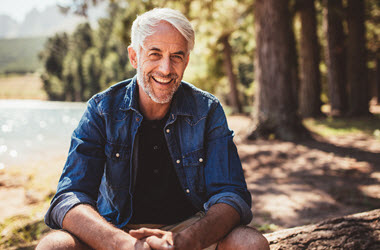 When it comes to our heart and vascular program, Mercy Regional Medical Center seeks to ensure that those we care for receive the best care and future. Our three-year fundraising campaign will allow us add new services and bring to our community new programs, technology, and innovations in care. 
Hospice Care
Hospice of Mercy & Mercy Hospice House support the end-of-life journey empowering patients to live their final days with dignity and respect. The Mercy Health Foundation works to raise the support necessary to cover spiritual care, bereavement, charity care and other expenses not reimbursed by Medicare or insurance.
Halos for Heroes
Halos for Heroes provides an opportunity for you to honor a Mercy Regional Medical Center staff member who treated you or a loved one with outstanding care. This grateful patient program acknowledges those who exemplify the Mercy Regional Medical Center ideals of compassion, respect, integrity, spirituality, stewardship imagination and excellence.
Your Gift Matters to Our Local Community
The Mercy Health Foundation provides the ability to build permanent funds for health care needs in our community far into the future. Our community and surrounding area has stepped forward through generous donations that have profoundly touched lives. Vibrant and momentous partnerships have evolved. The foundation has provided funding for advanced medical equipment and technology, programs, services, and charity care. Additionally, we are able to have spectacular, unique features in our hospital which include a healing garden, waterfall, labyrinth, wall of history and beautiful art all because of the people who are keenly aware that health is our greatest resource in mind, body, and spirit.
How is my gift used?

The answer to this question is simple -- however you want it to be used.
Gifts may be restricted or unrestricted.
Is my gift important?

Yes. Whether your give $10, $100, $1000 or more you can be sure your gift is important. In total, gifts permit Mercy to continue its mission of regional excellence and serving all people. Every gift is tangible evidence that you are involved in and concerned with quality health care.

Ways to give to Mercy Health Foundation:

Cash, check, automatic check withdrawal or credit
Securities
Real Estate
Bequests
Pledge - Enabling donors to give a larger gift over time.
Or other planned gifts
What are endowments?

An endowment is a self-renewing resource, allowing a donor's charitable intent to be fulfilled for generations to come. The gift is preserved for all time by holding it in perpetuity, investing the principal and using only the income from that investment (interest) for the purpose specified by the donor for Mercy Regional Medical Center.
Tax Benefits

Mercy Health Foundation qualifies for Enterprise Zone State Tax Credit of 25% for cash donations of $250 or more. Donations may also be eligible for federal charitable donation tax deductions.

Please consult with your financial advisor for more information.