We are the region's orthopedic specialists.
At OrthoColorado, orthopedics is all we do. Our entire team is specially trained to serve the unique needs of orthopedic patients. That's why you can count on us to help you recover like a pro.
Choose OrthoColorado Hospital - to help you get back to the life you love.
A Look Inside the Team with Pro Football Player Emmanuel Sanders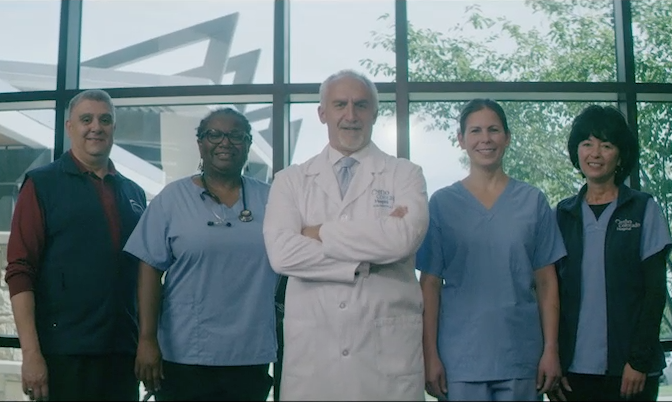 At OrthoColorado we are all about the team.
Our surgeons are renowned for their talent, knowledge and experience in their orthopedic specialties. And our team is steadfast in our commitment to provide orthopedic patients and their families a truly remarkable experience.
Orthopedic Surgery Specialties
Our Patients Talk About Life After Recovery
OrthoColorado and Sports Radio
Each week you can hear from Dr. David Schneider with insights and discussion about player conditions and the latest sports injury topics.
You can hear Dr. Schneider weekly on Monday evenings, 7:30 p.m. on 850 KOA and Thursday mornings, 7:30 a.m. on Orange and Blue 760.