We are honored to care for you, your family and friends.
When Parker Adventist Hospital opened in 2004, it set a new standard of care in the community. Its welcoming atmosphere, patient-centered holistic care and community commitment have represented the hospital's foundation from the beginning. Over time, the hospital has expanded its facility and enhanced its services to be able to care for even the most complicated cases - all without losing sight of those key founding principles.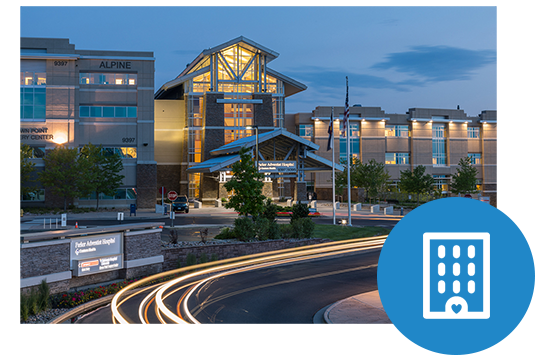 We are more than a community hospital.
Our patients have access to world-class physicians, nurses and other healthcare specialists who work as multidisciplinary and coordinated teams to provide superior care and outstanding outcomes. We perform complex spine, brain, gastrointestinal and general surgery. We provide sophisticated breast cancer care, endocrinology and neurology services. We offer weight-loss surgery and joint-replacement procedures. We provide high-risk pregnancy care and deliver babies as young as 28 weeks. And we treat all types of emergencies in our Level II trauma center and Primary Stroke Center. The hospital is also highly engaged in improving the patient care by conducting clinical research through the Centura Health Research Center.
Distinctive Services
Our expert doctors and experienced medical teams provide the best health care, specialize in over 55 medical specialties, and support several distinctive services.
Community & Patient Resources
We serve our community through education, preventative care, safety initiatives, health advocacy, counseling and support groups.
You expect superior care at the hospital. Parker Adventist Hospital provides that and more - we make every effort to make your stay as easy and comfortable as possible. Each patient room is private and designed to be flexible based on each patient's needs.
The Adventist approach to medical care holds that integrating the mind, body and spirit is essential for true healing.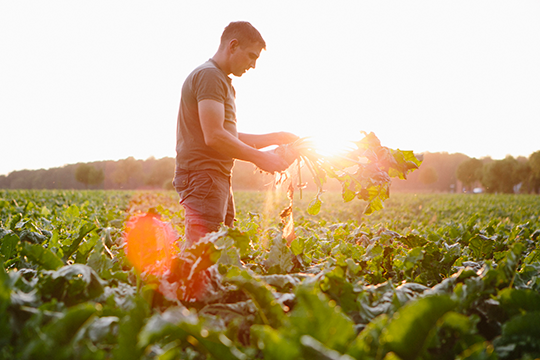 Caring for the whole person through mind, body & spirit.
At Parker Adventist Hospital, we have built a program that addresses the whole patient while being respectful of each patient's unique situation and desires. We try to get to know our patients individually and learn how to best serve them. Our spiritual caregivers provide counsel and support for patients and their families, if desired. And our physical building has been designed to enhance the emotional and spiritual journey of our patients by integrating nature as well as art and music throughout the hospital and grounds.
Nursing Care at Parker Adventist Hospital
Professional Nursing contributes to care of patients at Parker Adventist Hospital and the surrounding community. Our teams specialize in services to include oncology, bariatrics, orthopedics, women, heart and vascular services and more. Baccalaureate nursing degrees and specialty nursing certification is supported and encouraged in every nursing department.
Nursing Care Contributions

Bariatric Care. Parker Adventist Hospital is a Nationally Certified Center for Bariatric Surgery. Nurses support care of Bariatric weight loss surgery patients an innovative interventions to increase post-operative comfort.

Bone and Joint Care. Nurses provide pre- and post-operative care to patients needing new joints or other surgical intervention. Nurses teach classes on what to expect while in the hospital, then support the patient and family through the hospital experience. Nurses prioritize early mobility and pain control to help patients get home as soon as possible.

Cancer Care. Parker Adventist Hospital nurses are part of the Centura Health Cancer Network, providing evidence-based diagnosis and treatment unique to each patient. National Oncology Nurse Certification supports a high level of expertise in providing chemotherapy medications. Nurse Navigators support the patient and connect them to hospital and community resources. Radiation Oncology Nurses provide targeted treatments and assist patients to reduce side effects from those treatments. Palliative Care Nurses support pain management throughout the cancer journey. Nurses facilitate multiple community support groups to help patients manage their cancer experience.

Cardiology Care. Nurse Practitioners coordinate cardiac testing for early identification of heart disease. The Cardiac Catheterization Lab Nurses support patients through skilled vascular procedures to improve circulation and collaborate with the Emergency Department to provide prompt interventions to reduce the negative effects of heart attacks. The Telemetry Nurses provide inpatients with support and monitoring to manage cardiac symptoms.

Emergency and Trauma Care/Southlands Emergency Department. Our Emergency and Trauma Services Nurses drove implementation of protocols providing the optimum outcomes for opioid reduction, stroke, and heart attack patients. Nurses complete triage to decrease patient wait times and provide prompt emergency care. Nurses support achievement of, and care provided through, the hospital's Level II Trauma Certification.

Intensive Care. Nurses care for patients who need critical care around the clock. These ill patients require highly-skilled nursing interventions. Intensive Care Nurses have worked to reduce patient infections and improve patient comfort, supporting both the patient and their family members.

Medical and Surgical Care. Nurses care with compassion for patients needing general medical and/or surgical services. Nurses have driven protocols to reduce hospital acquired infections and increase comfort.

Neonatal Intensive Care. Nurses care for newborns who need critical care around the clock. These ill patients require highly-skilled nursing interventions. Neonatal Intensive Care Nurses have worked to reduce infant high blood sugar levels and improve patient comfort, supporting both the newborn and their family members.

Neurology Care. Nurses collaborate with the interprofessional team to provide care to patients through the diagnosis, treatment, and surgical intervention process. There is a Nurse Stroke Coordinator who leads the Parker Adventist Hospital Stroke Certification process, ensuring top-level care for stroke patients.

Outpatient Care. Nurses support patients who may not need an inpatient stay but need care and treatment. Our Gastro-Intestinal Lab Nurses prepare and care for patients needing procedures like colonoscopies. The Interventional Radiology Nurses support patients through skilled diagnostic procedures to inform their health care. Infusion Center Nurses provide outpatient intravenous medications including chemotherapy and antibiotics.

Perioperative Care. Our skilled nurses support the patient through preparation for surgery, assist during surgical procedures, and provide support and care during the recoveryprocess. Professional Nursing organization standards have been implemented by nurses including the time-out process, reduction of micro-organisms that can result in infections, and team communication to track surgical instruments.

Women and Newborn Care. Nurses support families preparing for the birth process through community-based birth and sibling preparation classes. Nurses work with families prior to the birth process to develop a birth plan, then support the individual birthing experience. Each patient and family are supported through the newborn experience, breastfeeding, and infant care.

If you are interested in a Nursing position at Parker Adventist Hospital, please visit www.centura.org/careers to learn about positions available and contact information for Human Resources.
Magnet™ Designation For Excellence in Nursing Services

At Parker Adventist Hospital, our philosophy creates an environment where nurses are respected, trained and equipped to provide the highest level of patient care. We believe that when nurses are skilled, confident and satisfied with their career, patients outcomes improve; and that truly is the best of science and spirit.

Magnet™ Designation

Parker Adventist Hospital has achieved Magnet™ designation for excellence in nursing services by the American Nurses Credential Center's (ANCC) Magnet Recognition Program®, the largest and most prominent nursing credentialing organization in the United States.

The Magnet™ designation places Parker among health care organizations that demonstrate excellence in nursing practice and adherence to national standards for the organization and delivery of nursing services. Parker completed a rigorous evaluation that includes extensive interviews and review of nursing services.

Research shows there are clear benefits to hospitals that are awarded Magnet status and to the communities they serve:

Healthcare consumers have more confidence in the overall quality of a hospital if it has achieved the level of excellence established by the Magnet Recognition Program.
Magnet designated facilities consistently outperform other facilities in recruiting and retaining nurses resulting in increased stability in patient care and patient satisfaction.
Because quality nursing is one of the most important factors in enlisting high caliber physicians and specialists, Magnet status becomes an attractive force that extends to the entire facility.
Parker Adventist Hospital | By the Numbers
Active Medical Staff
974
Admissions
8,406
2018 ED Visits
28,483
Caregivers
1,050
Licensed Beds
170
Surgical Suites
14
2018 Uncompensated/Charity Care
$43 million
*For the fiscal year 2019