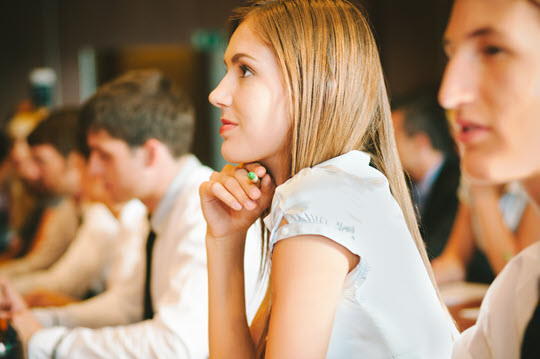 Teens in Medicine is a free lecture series designed to introduce students to a wide range of careers in the health care industry. Topics include trauma, surgery, nursing, oncology, hospital administration, and more.
Students will have the opportunity to hear experts discuss their field of expertise, interesting experiences, and the training and education required. There will be a question and answer portion during the last 15 minutes of each presentation. Recommended for ages 14 – 19. If you have questions please email Karen Zimmerman.
Car Seat Safety Checks

Installing a car seat can be challenging. Parker Adventist Hospital's Child Passenger Safety technicians can help teach you how to properly use and install a car seat on your own.

Please call the Parker Adventist Hospital trauma department to schedule an appointment at 303-269-4809. No walk-ins are accepted; appointments are required.

Before the Car Seat Checkup

Be prepared to learn, not just watch the CPS technician install the car seat. They're trained to teach you.
Try to schedule an appointment one to two months prior to your baby's due date just in case you deliver early.
If your child is already born, know your child's weight and height, and bring your child with you. If possible, also bring any adult who will install a seat for your child, such as a grandparent or child care provider.
Install the seat in your vehicle before your car seat checkup appointment. Be sure to use the instructions that came with the child car seat and the instructions in your vehicle owner's manual regarding car seats.
Bring the car seat instructions and the vehicle owner's manual with you to your appointment.
 

As an alternative, families can also utilize the services provided by South Metro Foundation for car seat installations.
Curious George Tours

Going to the hospital can be scary for anyone ... especially kids. To make that experience less frightening, Parker Adventist Hospital offers free tours of the hospital for kids between the ages of four and seven.

The tour features the lovable Curious George and begins with the reading of the classic book, Curious George Goes to the Hospital with a four-foot plush George joining the kids.

Children are able to dress up in surgical gowns, caps, shoes and masks. They also get to dress Curious George in hospital surgical bandages and assist in admitting him to the hospital. The tour group, with George in tow, may even visit some of the departments that George visited in the story, including Registration and the Imaging Department to help George get an x-ray.

Curious George Goes to the Hospital tours are ideal for school, scout or other children's groups, children facing personal or family member's hospitalization and members of the general public.

Prior registration is required for all hospital tours

Tours are scheduled Tuesday-Friday weekday mornings or afternoons only. Sorry, no evening or weekend tours are available.
Due to space limitations, we request that groups include no more than 12 children. If your group is larger, we will happily work with you to schedule two tours.

For questions, email us.
DAISY Award

The DAISY Foundation was established in 1999 by the family of J. Patrick Barnes. Patrick died at the age of 33, from complications of an auto-immune disease. During his eight-week hospital stay, his family was impressed by the care and compassion his nurses provided, not only to him but to everyone in the family. They created the DAISY Award in Pat's memory to recognize those nurses who make a big difference in the lives of so many people.

Our DAISY Award honorees demonstrate Parker Adventist Hospital's core values. They also demonstrate excellence through their clinical expertise and compassionate care. They are recognized as role models in our nursing community. Parker Adventist Hospital is proud to be a DAISY Award partner, and will recognize one of our nurses with this special honor every other month.

Each DAISY Award Honoree will be recognized at a public ceremony in her/his unit, and will receive:

a beautiful certificate
a DAISY Award pin
a hand-carved stone sculpture entitled A Healer's Touch

In addition, their clinic/unit will celebrate with Cinnabon® cinnamon rolls – a favorite of Patrick's. The Barnes family asks that whenever nurses smell that wonderful cinnamon aroma, they stop for a moment and think about how special they are.
Equestrian Safety Program

We offer helmet fittings and education on the fourth Thursday of every month at 3:00 pm. Sign up for a 1-hour session to receive a helmet, fitted by our trauma services team, and concussion education - $5 donation.

Please call 303-269-4638 to register for a session.

In our area, due to the popularity of horse riding, equestrian-related injuries are among the top five injuries most commonly treated Parker Adventist Hospital's emergency department. That is why we are committed to promoting public awareness of equestrian-related injuries, injury prevention, public safety and the importance of wearing an equestrian helmet. To date our equestrian safety program has distributed more than 800 helmets.

Did you Know?

A horse elevates a rider eight feet or more above the ground? - A fall from as little as two feet can cause permanent brain damage.
Horses gallop at 40 mph. -  A human skull can be shattered by impact at 4-6 mph.
Head injuries account for 60 percent of deaths due to equestrian accidents.
* Equestrian Medical Safety Association
Mental Health First Aid

FREE eight-hour classes

Participants learn to recognize symptoms and develop strategies to support someone experiencing mental illness or emotional crisis. A separate youth class is offered for teachers, social workers, coaches, and others who work with children and teens. Download Brochure

Youth and adult classes offer a five-step action plan to:

Assess risk of suicide or harm
Listen nonjudgmentally 
Give reassurance and information 
Encourage appropriate professional help 
Encourage self-help and other support