BirthPlace Testimonial - Lindsay Zinsmeister & Emily Campbell
From our large private birthing suites, gourmet room service and a unique family-centered approach to care, The BirthPlace combines advanced medical expertise with the utmost of safety, comfort and confidence. Our highly skilled team is ready for anything, including high-risk pregnancies, multiples and premature babies. Our top priority is healthy moms and healthy babies through the entire birthing experience. We invite you to get to know us, and the high level of care we provide.
During your time with us, we promise to surround you with comfort and care. We will respect your beliefs and honor your birthing choices. We will work with you to make your stay here as comfortable as possible. And we will provide the nurturing environment you need to experience every moment to the fullest.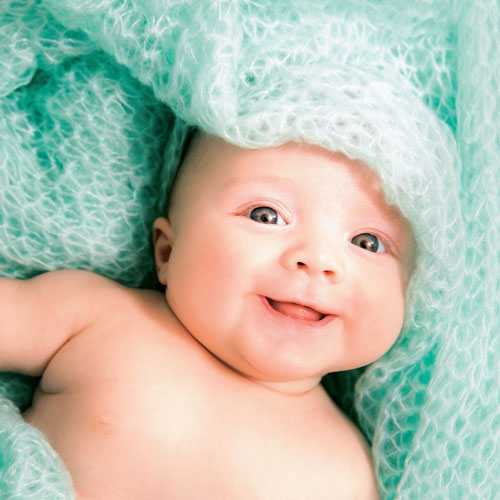 The BirthPlace at Parker Adventist Hospital
Delivering at The BirthPlace
Our BirthPlace guide is a resource and workbook that includes important information about your pregnancy, your delivery and your baby. As an active partner in your pregnancy, our BirthPlace team will guide you through every stage, from baby preparation to delivery and recovery. We know this is an exciting time for you and your family, and we look forward to supporting and caring for you on your journey.
Delivering at The BirthPlace
Birthing Suites Designed for Your Comfort
Our birthing suites have the advanced equipment and necessary space to manage every stage of your birthing experience. Each or our spacious rooms comes with a pull-out sleeper so a loved one can stay close and a private bathroom, internet connections, gourmet meals, and much more.  Babies that do not require special nursery needs will stay in a bedside bassinet in your room. Schedule a Tour
The Level of Pain Control You Choose
Along with epidurals and IV sedation, we offer a wide range of natural pain-management techniques. From the spa area with whirlpool to birthing ball, music and more, options are many. You'll also find BirthPlace staff members exceptionally supportive of your decisions.
Learn more about services, amenities and support services.
List of Services & Amenities

Large private birthing suites and postpartum recovery rooms

HUGS Infant Security System provides 24/7 controlled access to the unit
Comfortable in-room sleeping accommodations for your spouse or support partner
Complimentary dine-in room service provided by the Peakview Café

Unique family-centered approach to care
Advanced medical expertise with the utmost of safety, comfort and confidence
Highly skilled team ready for anything, including high-risk pregnancies, multiples and premature babies

World-class perinatologists, neonatologists and OB/GYNs are ready to support you and your baby
Leading experts in perinatology from The Parker Perinatal Center care for patients with maternal or fetal care needs
24/7 anesthesia coverage is available for all your pain management needs
Dedicated surgical suites for cesarean births are reserved just for moms
Newborn Intensive Care Unit (NICU) patients are cared for by experienced neonatal specialists from Children's Hospital Colorado

Breastfeeding support with weekly drop in support from our IBCLC lactation
Variety of pain control options

Epidurals
IV sedation
Nitrous Oxide
Natural pain-management techniques

Whirlpool spa/jacuzzi tub
Birthing peanut ball
Music therapy and more

Car Seat Safety Check
Care package and BirthPlace bag for drive home
Classes: ParkerHospital.org/Events
Expected Mother's designated parking
"Golden Hour" evidence based practice to promote bonding in the first hour of life
Bella baby | specialty photography for your baby's first photo session
"In-house" breast pumps for you to use while you are our guest
Complimentary wireless internet
Television with a set package of channels, including children's networks
Family drape for gentle C-sections
Needle art guild | holiday giving
Newborn Blessings from our pastoral team
Breastfeeding Support

This weekly breastfeeding support group will assist you in reaching your breastfeeding goals. A Board-Certified Lactation Consultant will present up-to-date information on breastfeeding. You will have the opportunity to share your experience with other breastfeeding mothers and have your questions answered. Learn more.
Car Seat Safety Check

Installing a car seat can be challenging. Parker Adventist Hospital's Child Passenger Safety Technicians can help teach you how to properly use a car seat. Learn more.