Kentucky Derby Fundraiser
Join us as we celebrate the 'greatest two minutes in sports' and raise dollars for Summit Medical Center's Medical & Nursing Scholarship program.
Date: May 4, 2019
Please consider supporting our event goal to raise $250,000 for a Medical & Nursing Scholarship endowment that will ensure our nurses and medical staff can continue to provide compassionate, informed care as healthcare changes and the needs of our patients grow.
Halos For Heroes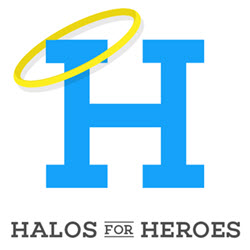 Halos for Heroes is a program that provides patients and families with a special way to say "thank you" to the physician, nurse or caregiver that touches their lives while they were in the hospital. A gift in the caregiver's name recognizes their work and supports the mission-centered care St. Anthony Summit Medical Center provides to each and every patient.

The programs and services at St. Anthony Summit Medical Center reach beyond the hospital's walls and into our community. We bring education, comfort, healing and life-saving care to those in need.
2017 Annual Report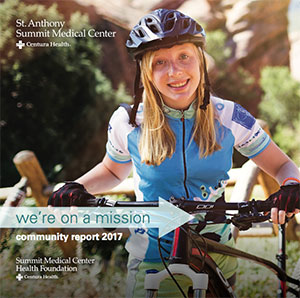 St. Anthony Summit Medical Center is Deeply Committed to helping residents of our beautiful mountain community live long, healthy lives.