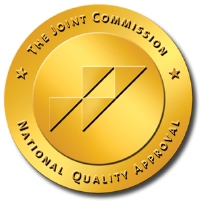 This designation is evidence that St. Catherine Hospital has voluntarily asked to be surveyed and held to standards that deal with organization quality, patient safety, and the safety of the environment. St. Catherine Hospital is very proud to have achieved these National Standards.
For any concerns about patient care and safety in the hospital, contact Hospital Administration.
Phone: 620-272- 2561
If your concern cannot be resolved through the hospital, contact the Joint Commission.
Toll-free: 1-800-994-6610
The Breast Center at St. Catherine Hospital
National Accreditation Program for Breast Centers (NAPBC) 
Primary Stroke Center
Stroke Gold Achievement Award 
Heartland Cancer Center 
Medical Oncology and Hematology accredited (QOPI) and Radiation Oncology accredited (ACR). A partnership with Central Care Cancer Center and St. Catherine Hospital 
Radiology Services 
ACR Accredited in CT, Mammography, Breast Ultrasound, & MRI 
Maternal Child Services 
Designated a Blue Distinction Center + for patient safety and cost effectiveness, a Baby Friendly site, and High 5 for Mom and Baby Hospital
Seven bed, Level II Newborn Intensive Care Unit & dedicated C-Section Suite 
2018 Energy Star Certification
Protecting the environment through energy-efficient products and practices
Garden City Telegram's Best of the Best Award 
Best Hospital & Best Place to Work for two years in a row, 2017 & 2018
Pheasant Heaven Charities, Inc.