Emergency Care
If you have a medical or life-threatening or
limb-threatening emergency dial 911 immediately.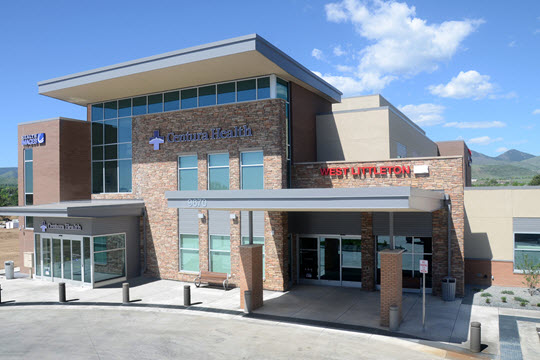 West Littleton ER Services
24/7 full service emergency room with comforting amenities for the entire family

Evaluation and treatment by board certified emergency medicine physicians

Specialty trained nurses and paramedics with experience in emergency care

On-site imaging: CT, MRI, Ultrasound, X-ray

, Mammography, Bone density

Point of care laboratory testing with immediate results
If hospital admission is required, no additional charge for rapid transport to Centura Health facility via ambulance.
Conveniently located on the corner of Coal Mine and Kipling, the West Littleton Neighborhood Health Center also offers primary care providers, breast center with 3D mammography capability as well as outpatient diagnostic imaging.