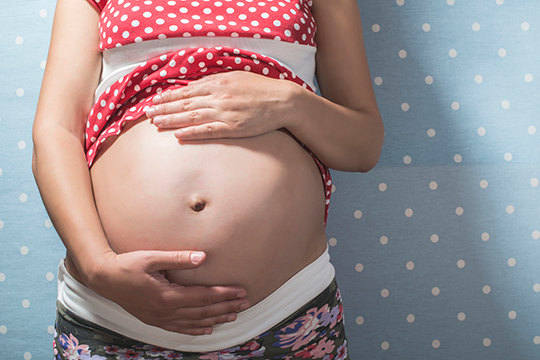 Becoming a mother is an experience filled with joy and excitement.
The birth of your child will be one of the most memorable experiences of your life and you deserve a safe, fulfilling experience. Our affiliation with The BirthPlace at Littleton Adventist Hospital, opens up a variety of birthing options and resources to tailor your birthing experience. 
Support During Pregnancy & Labor
Whether you prefer an all-natural birth, medical assistance throughout, deluxe pampering, or expertise for a complicated pregnancy, our doctors will respect your wishes.
Resources for Your Birthing Experience

We offer resources to make your choices easier based on your philosophy, your family situation, and your unique vision for your birth, including:

Complete obstetric care
Expertise in high risk pregnancy management
Maternal fetal medicine
Management of post-partum depression

Whole person care and alternative medicine
Nutrition guidance for pregnancy
Preventive care
Prenatal diagnosis and screening
Specialized High-Risk Pregnancy Care

We specialize in high-risk pregnancies for added peace of mind, including:

Pregnancy with twins or triplets
Incompetent/short cervix
Autoimmune disorders such as hypothyroidism, lupus, rheumatoid arthritis, etc.

Premature labor and delivery
Hypertension
Diabetes
Access to a Level III B NICU

Our affiliation with Littleton Adventist Hospital's Level III B NICU, gives our providers access to the highest-level NICU within Centura Health. The NICU team provides individualized care for each newborn, including:

Experienced neonatal nurses
Neonatologists (doctors specializing in the care of sick newborns)
developmental specialists
Respiratory therapists

Perinatologists (doctors specializing in fetal-maternal care)
Pediatricians
24-hour in-house neonatal nurse practitioners

Consultation is also available with other neonatal specialists 24-hours a day.
Affiliated Birthing Amenities & Programs

The Labor and Delivery center at The BirthPlace offers you private, individualized birthing suites where your labor, delivery and recovery all take place tailoring the birthing experience to your needs. You'll find a wide range of amenities, including:

Hydrotherapy tubs
Aromatherapy
Sleeping accommodations for your spouse or birth partner

Dedicated surgical suites for cesarean births
Delivery with The BirthPlace at Littleton Adventist Hospital

Additionally, programs to assist you in preparing for birth and after birth, including:

Birth Day Wishes program
Baby & You Parenting program

Childbirth and parent education classes
Breastfeeding support
Infertility Services

Treatment depends on reason for your infertility and may range from education and counseling to surgery to medications. Infertility services, include:

Testing to discover underlying cause
Blood/imaging tests to monitor ovulation
Counseling for couples who are dealing with infertility or loss of a baby

Fertility treatments, include:

Medications to stimulate ovulation
Intrauterine insemination
In vitro fertilization (IVF)- joining sperm and egg in a lab dish
Egg donation

Intracytoplasmic sperm injection (ICSI)- inject a single sperm into an egg
Embryo cryopreservation- freezing embryos for later use
Sperm banking