Colorado Joint Replacement Surgeon Selected for Esteemed Fellowship
November 27, 2017
(ENGLEWOOD, COLO.) Dr. Jason Jennings was selected as one of four Insall Traveling Fellows chosen in 2017. This revered fellowship only accepts four of the most qualified international candidates. John N. Insall's legendary contributions to knee surgery were based on an academic pursuit of excellence in clinical research and patient care. Inherent in his life's work was the importance of educating knee surgeons worldwide. In recognition of his contributions and a desire to perpetuate his legacy, The Knee Society with the support of the Insall Foundation has endorsed the The Insall Traveling Fellowship. Since 2002, a group of four international surgeons have traveled around North America for one month to the most recognized total joint replacement programs. This fellowship continues to foster education and research, with a sharing of ideas, techniques and camaraderie between the traveling fellows and The Knee Society members.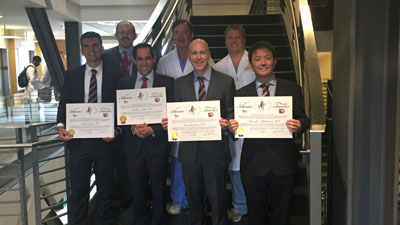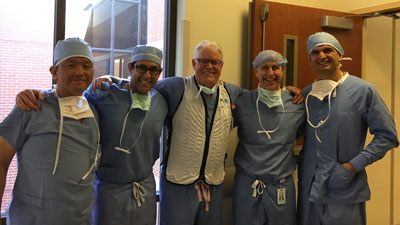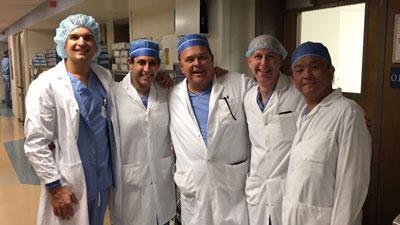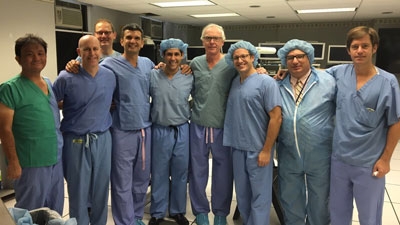 ###
About Colorado Joint Replacement
Colorado Joint Replacement is the premier orthopedic center in the Rocky Mountain region specializing in knee and hip replacement surgery. Our surgeons perform 8X more joint replacements than the average orthopedic surgeon, applying highly advanced surgical techniques to help patients quickly return to a full and active lifestyle.
About Porter Adventist Hospital
Porter Adventist Hospital is a full service, 368-bed acute-care referral center for complex medicine and surgery patients. Porter specializes in cancer care, joint replacement, heart and vascular procedures, spinal surgery, emergency services, advanced robotic surgery and organ transplants. The hospital is a NICHE (Nurses Improving Care for Health System Elders) designated facility, which distinguishes the hospital for providing evidence-based, interdisciplinary approaches to senior care by promoting better outcomes and positive patient experiences. They are a regionally ranked Hospital by U.S. News & World Report as #2 in Colorado and in the top 50 orthopedic programs. Porter is sponsored by Adventist Health System and is part of Centura Health, the region's largest hospital and health care network. For more information, visit Porter Adventist Hospital website.
About Centura Health
Centura Health connects individuals, families and neighborhoods across Colorado and western Kansas with more than 6,000 physicians and 21,000 of the best hearts and minds in health care. Through our 17 hospitals, two senior living communities, health neighborhoods, physician practices and clinics, home care and hospice services, and Flight For Life® Colorado, we are making the region's best health care accessible and affordable in every community we serve. We believe you can inspire the people you care about to live healthier lives by encouraging them to do the little things that can make a big difference. We're Centura Health, and we're here for your health. For information on Centura Health or any of the facilities in our network, please visit Centura Health website.
Media Contact
Christina Nicholson
Manager, Marketing & Media Relations
Cell: 763-670-2537
Phone: 303-765-6484
christinanicholson@centura.org
Centura Health does not discriminate against any person on the basis of race, color, national origin, disability, age, sex, religion, creed, ancestry, sexual orientation, and marital status in admission, treatment, or participation in its programs, services and activities, or in employment. For further information about this policy contact Centura Health's Office of the General Counsel at 1-303-673-8166 (TTY: 711). Copyright © Centura Health, 2017. ATENCIÓN: Si habla español, tiene a su disposición servicios gratuitos de asistencia lingüística. Llame al 1-303-673-8166 (TTY: 711). CHÚ Ý: Nếu bạn nói Tiếng Việt, có các dịch vụ hỗ trợ ngôn ngữ miễn phí dành cho bạn. Gọi số 1-303-673-8166 (TTY: 711).