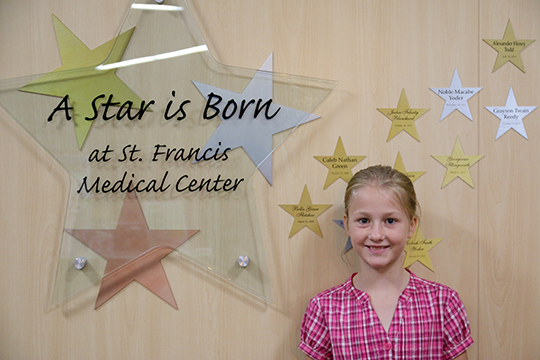 Charter Memberships Available
For a charitable gift of $1000 to Penrose-St. Francis Health Foundation, we will engrave your baby's name and birth date on a star and place it on the Star is Born wall at St. Francis Medical Center. In honor of your child, your gift will help other babies and parents by providing vital equipment, facilities, and programs at our NICU and Birth Center.
Best of all are the memorable experiences you will have through the years when you bring your child to St. Francis Medical Center to see his or her star on the wall.

We hope you will take this opportunity to have your baby's star among the first on our walls. For more information and a form so you can order your star today, download our brochure. Forward the brochure to grandparents and/or other family members.