May 28, 2020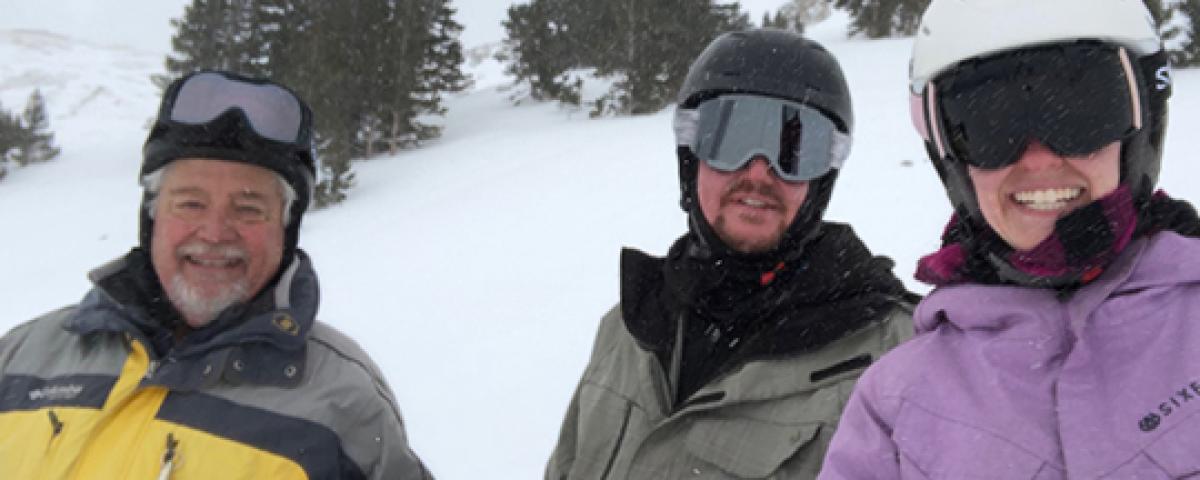 It was grey and overcast last Valentine's Day when Scully, and his family decided to spend the day skiing at Loveland Ski Area. With several runs under their belt they stopped for a quick photo opportunity.
Up to this point Scully was feeling fabulous and enjoying the time with his family, but immediately following the picture, things changed. Scully started experiencing tightness in his chest. He could physically feel his heart rapidly beating out of his chest.
Calmly, he told his son, "I think I am experiencing AFib right now. You and Victoria keep skiing and I'll go down to the lodge and rest."
He skied about 200 yards and realized this was more than AFib. He was having a heart attack.
Scully realized he needed immediate medical attention. He had a decision to make: Do I stay in the middle of the ski run waiting for help or do I get to the bottom of the run as fast as possible? For the next mile, Scully skied down the mountain, stopping four times to catch his breath. Once down, he cut to the front of the ticket counter line and told the staff he was having a heart attack.
"They were on me like a bad habit," he said. Scully was loaded in an ambulance and immediately started receiving care, but he needed to get to a hospital faster. A Flight For Life helicopter couldn't be dispatched to Loveland Ski Area, due to high winds, but it was able to land on a football field in Idaho Springs.
During his flight to St. Anthony Hospital, Scully was in and out of consciousness, but he distinctly remembers repeatedly telling himself, "Don't go to sleep. Don't die."
Because, in that moment he realized the easiest thing to do would have been to go to sleep and quit fighting.
Once at St. Anthony Hospital, Scully received immediate, life-saving care from the heart and vascular team. He remained under our care for five days and then continued his recovery process with cardiac rehab.
"Almost immediately I didn't worry about my heart because I knew they had taken care of me." Scully is 100% back to his normal, everyday life – jogging and rebuilding an old truck engine. This Valentine's Day will mark one year since his heart attack, and he plans to celebrate his story of survival where it started: skiing at Loveland with his family.
As a not-for-profit hospital, many of the excellent services, like our award-winning heart and vascular program, are the result of generosity. In fact, your donations allowed the Foundation to recently grant $3 million to this department. Every dollar you invest ensures that we are providing the best standard of care to every patient, with state-of-the-art technology and world-class care teams. "We have an overwhelming sense of gratitude for the care that was available."
Together, we can continue providing life-saving care to our patients and our community.