We invite you to join a dedicated group of extraordinary people who are instrumental in supporting the north metro community through St. Anthony North Hospital programs and the building of the new St. Anthony North Health Campus at 144th and I-25.
St. Anthony North Health Foundation donors come from all walks of life, contributing gifts of every size for a wide variety of purposes, and they donate to a wide variety of programs.  Together, we share a commitment to the common good and a willingness to put our resources to work advancing the healing ministry of Christ upon which the St. Anthony North Hospital mission is built.
We believe giving is part of healing, and the value of philanthropy is not just in dollars raised, but also in the emotional investment people make with us when we help connect them to our mission. Every gift counts. Thank you for your gracious generosity.
Our patient population of uninsured and underinsured continues to grow in the community, placing a great need on the services of the health care system. As a not-for-profit organization, we rely on the kindness and generosity of people to continue providing quality and compassionate care for all who walk through our doors, regardless of their ability to pay. 
Recognizing 27 Years of Service
Sr. Patricia Hayden, Vice President of Mission Integration served for 27 years at St. Anthony North Health Campus. In gratitude for her commitment to living Centura Health's mission each and every day at St. Anthony North, the Foundation will award an annual scholarship called the Sister Patricia Hayden Scholarship. This scholarship will be awarded to one associate who, in their own daily work, exemplifies Sister Pat's legacy of living the mission at St. Anthony North. The scholarship will be awarded in conjunction with the St. Anthony North Scholarship program that Sister Pat has championed, which provides educational funding for St. Anthony North associates who are enrolled in an accredited program to help them begin or advance their health care career.
Please join us in expressing thanks and gratitude to Sister Pat by making a gift to the Sister Patricia Hayden Scholarship. 
Make a Donation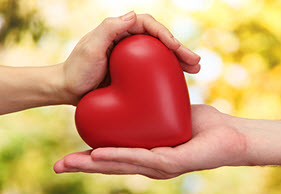 There are many ways you can make a difference at St. Anthony North Health Campus and help us continue providing Coloradoans with the highest quality care.
Ways to Help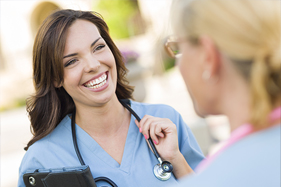 St. Anthony North Health Campus's programs and services reach beyond the hospital's walls into our community, bringing education, comfort, healing and life-saving care to people in need.
Associate Campaign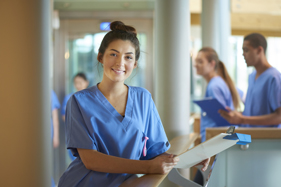 To make giving easy, St. Anthony North Health Campus associates can now give through payroll deduction. Donate to a program or service you are passionate about.