December 1, 2020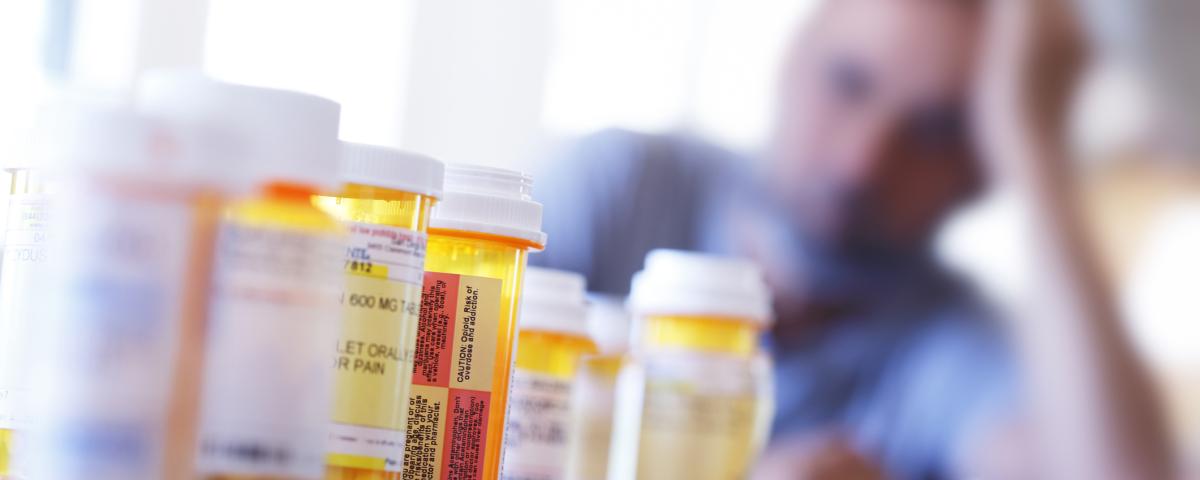 Centura Health is committed to combating the nationwide opioid crisis by preventing substance (mis)use, improving treatment access and recovery, and reducing harm. The naloxone initiative, which launched Sept. 1, 2020, is an important part of this ongoing work – providing the community effective access to a proven antidote for opioid overdoses in an effort to save lives.
For decades, naloxone, an FDA-approved medication, has been used by first responders and emergency department providers to immediately reverse the effects of an opioid-related overdose. However, since history shows that most overdoses occur in the home and prove fatal before official help arrives, Colorado recently broadened access to this antidote by making it available to non-medical individuals. In addition, the state passed legislation that protects those who prescribe and administer naloxone from all civil and criminal liability.
While saving lives alone is a worthy objective, each life spared represents an opportunity for treatment and recovery. Research shows that patients who receive a prescription for naloxone are more likely to enter a treatment program and report decreased drug use. Patients who present to the hospital after a naloxone save may be particularly motivated to seek treatment.
"Giving high risk patients ready-to-use naloxone will save lives and give our patients suffering from opioid use disorder a chance at recovery," said Christopher Johnston, MD, Centura Health's Physician Champion for the Colorado Hospital Association's Opioid Response Plan.
A comprehensive approach
Our goal for phase one of the naloxone initiative is to identify patients in emergency settings who are at high risk for opioid misuse and provide them or their families with naloxone take-home kits to be used in the event of an overdose. Centura Health's Opioid Response Steering Committee has also worked to educate emergency departments and urgent care providers not only regarding the clinical protocols, but also the process of identifying and communicating with patients suspected of being at high risk for an overdose.
This education is critical to the initiative's success. It involves a change in mindset, rather than just a change in clinical practice. Opioid addiction carries significant public stigma – a negative attitude driven by stereotypes about people with opioid use disorders, such as a perceived dangerousness or moral failing. As a result, many of these individuals who frequent emergency care settings across the U.S. are often unintentionally treated with a different level of compassion and attention. Their condition may be unconsciously seen as preventable and therefore frustrating to many, including caregivers nationwide.
According to several organizations driving the initiative, including the Opioid Response Network and the American College of Emergency Physicians (ACEP), health care professionals need to start seeing opioid addiction more like other medical disorders – as a disease, rather than a lifestyle choice. They point to many mitigating factors that should be considered when treating a patient with an opioid problem or is suspected of having one:
Opioid addiction is widespread: Current national trends indicate that each year more people die of overdoses — the majority of which involve opioid drugs — than died in any armed conflict since the end of World War II.
Opioids are so highly addictive that dependence can begin after just a few days of use.
Until recently, patients were overprescribed these drugs for years by legitimate physicians, primarily as treatments for pain.
Overdoses do not always occur simply by taking too many; they often happen when opioids are mistakenly mixed with other prescriptions or with alcohol, or if one's health is compromised by such factors as age or a respiratory condition.
The risk of harm with opioids is more dire than with most other drugs; the high number of overdose fatalities illustrates the potency of these substances.
To help curtail the misuse of opioids, health care providers – and all of us who encounter or know of individuals with an opioid disorder – need to be understanding and act with compassion, allowing opioid users to feel more comfortable discussing their dependence issues and accompanying health concerns.
Critical primary and secondary roles
With the launch of the naloxone initiative in September, emergency and urgent care physicians and nurses across Centura Health who suspect a patient is at risk of an overdose have access to richer patient histories and better tracking methods. Training and tips have been provided to assist caregivers in recognizing candidates for a naloxone prescription and asking questions that put them more at ease and willing to share vital information. Finally, our caregivers are now able to provide a naloxone kit to the patient or third party and write a standing order that can be dispensed by other designated providers, including pharmacies and harm-reduction organizations, without a patient-specific prescription.
Naloxone, also known by brand names Narcan and Evzio, poses no risk of abuse and carries no euphoric or analgesic properties. It can be administered as easily as a nasal spray, and while it is highly effective, it is crucial to note that its effects are only temporary; emergency services and follow-up hospital care are still necessary to ensure recovery.
While our front-line providers have been trained and given tools to foster success in this initiative, it is important for all of us to be informed as concerned members of our communities. Unfortunately, many of us may know individuals with an opioid problem, some even as loved ones. By supporting our caregivers and encouraging distribution of naloxone for use on those who may need it, we can help put an end to opioid overdose deaths both in the home and in our nation.
Ask your doctor or pharmacist for a naloxone prescription if you or a loved one are taking high-dose opioids or have a substance use disorder. For more information, visit BringNaloxoneHome.org.