April 8, 2020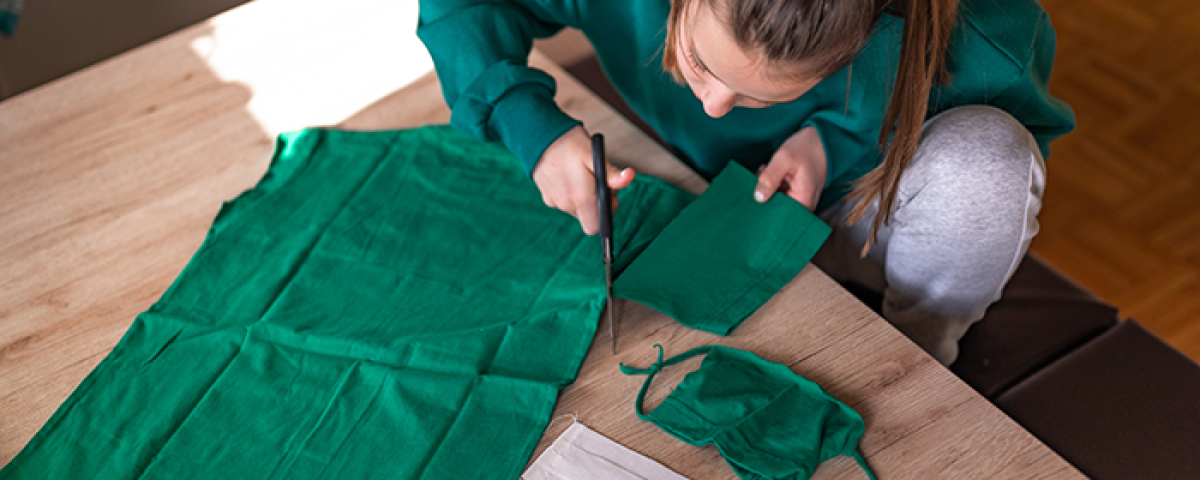 Centura Health greatly appreciates the amount of generosity and thoughtfulness our communities continue to spread to our incredible caregivers each and every day. We want to provide you with the information to help maintain the safety and health of our front-line workers when producing handmade masks during the COVID-19 pandemic.
Handmade masks are still not PPE and we will only use them as a last resort.
General Instructions Before You Begin
Please do not sew masks if you or anyone in your house is ill or showing symptoms.
Please do not go out to purchase supplies. The goal is to use the supplies you have on-hand or can get online and delivered to you. We want to support social distancing as we know you do too!
To best support our hospitals, all masks must be made to these exact specifications. Please do not deviate from the pattern.
You are welcome to use this pattern for other hospitals but please contact them to ensure homemade cloth masks are approved by their COVID-19 Incident Command.
Fabric must be prewashed and dried.
After the masks are sewn, it is not necessary to launder them before you ship or deliver them. The hospital will launder all masks before they are used.
Materials
Fabric must be light-colored so soiling is easy to see.
Please use cotton or cotton blend fabric.
Pillowcases, sheets or quilting fabric are good examples. A high thread count is best.
NO flannel fabric please.
If you don't have or can't find bias tape, you can easily make your own.
Packing Instructions
Please place your completed masks in plastic bags in multiples of 10 or less. Please write the number of masks on the outside of each bag indicating how many are inside. This is important for infection control purposes so that those helping with receiving and ship- ping do not handle the masks individually. Drop off your completed masks to:
Corporate Office, 9100 Mineral Circle, Centennial, CO
Penrose Hospital, 2222 N Nevada Ave, Colorado Springs, CO 80907
Longmont United Hospital, 1950 Mountain View Ave, Longmont, CO 80501
Avista Adventist Hospital, 100 Health Park Dr, Louisville, CO 80027
Mercy Regional Medical Center, 1010 Three Springs Blvd, Durango, CO 81301
St. Anthony Summit Medical Center, 340 Peak One Dr, Frisco, CO 80443
St. Catherine Hospital, 401 E Spruce St, Garden City, Kansas 67846
Helpful Resources: