July 2, 2020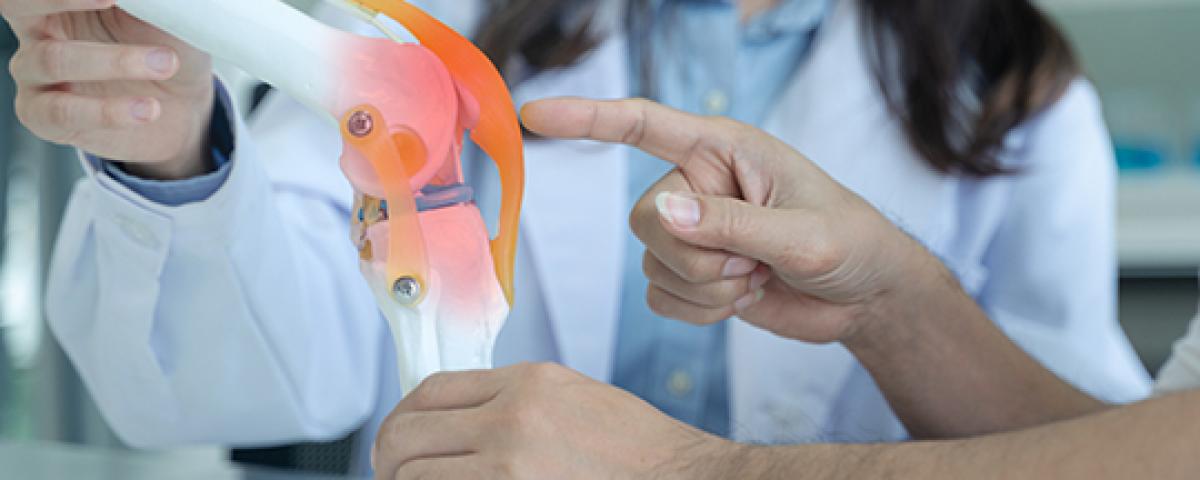 Robot-assisted technology provides precision joint replacement surgery
At Littleton Adventist Hospital, space-age technology is providing an additional layer or precision to joint replacement surgery.
Robert Thomas, MD, and his partner, Tim Lehman, MD, along with other surgeons at Littleton Adventist Hospital have a robotic tool, called Mako, that assists surgeons in performing exact, accurate placement of artificial joints. Littleton Adventist Hospital was among the first hospital in Colorado to offer the technology to surgeons for use in joint replacement of hips, knees, and shoulders.
Precision and preplanning
With the Mako system, the procedure begins with a computed tomography (CT) scan, a noninvasive procedure that produces cross-sectional images of the joint. Using the CT images, a computer sizes the implant, and determines exactly how and where to place the new joint. "It essentially allows us to do the procedure before we do the procedure," Thomas says.
"We can set up the exact positioning and angle of the implant before we do the surgery." Once those parameters are in place, Thomas says, the robot guides the surgeon. But the surgeon is still in control, Thomas says, and can make a correction if needed.
Pain-relieving technology
Deb Bewersdorf became one of the first patients whose surgery was performed with the Mako robotic technology at Littleton Adventist Hospital. The Parker grandmother had considered gel injections, tried cortisone shorts, and even had meniscus repair, but nothing relieved her knee pain. "I said, 'I want to be done with the pain. Let's get this fixed,'" Bewersdorf says.
Thomas suggested a partial knee replacement using the robot technology, and she agreed. She'd read about Mako, and knew it was a roll that could help provide a more exact placement of the artificial joint. "Dr. Thomas was excited about it, and we felt it was a good move," she says.
Because joints are fitted so precisely, the goal of using the Mako system is to provide additional flexibility and better fit, likely reducing wear and tear over the years.
Four weeks after surgery, Bewersdorf was back to playing with her grandsons. By spring she hopes to be back on her bike, pedaling pain-free.
Since the first medical robot was used in an orthopedic surgery in 1983, robotic technology has become a fixture in operating rooms. Robots can help surgeons more precisely navigate around vital organs and make tiny intricate incisions.