July 6, 2020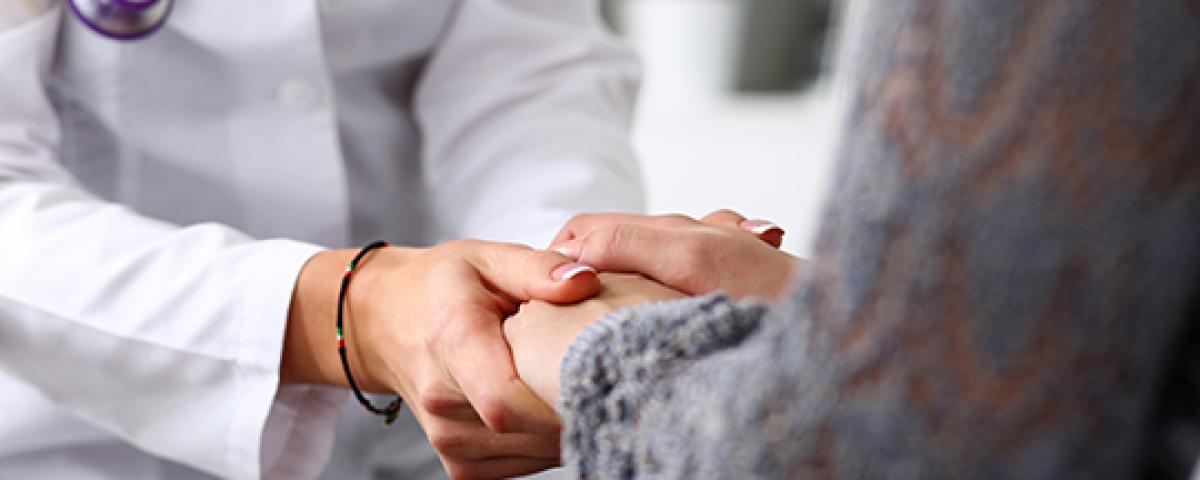 New program guides patients through colon cancer treatment
A diagnosis of cancer turns your world upside down. The personal and emotional toll is huge, and it can be made even worse by the seemingly complex journey through treatment.
A new program at Parker Adventist Hospital hopes to relieve some of that burden. The program helps patients and their families navigate through diagnosis, surgery, treatment, and follow-up care.
"We can take care of them from the beginning throughout their treatment. Every patient with colon cancer is tackles," says John Sun, MD, colorectal surgeon with CHPG Colorectal Parker.
Team Care
As more has become known about cancer, physicians have the opportunity to fight it on many fronts. But that fight takes an army. And Parker Adventist Hospital's new program comes with a full cadre of specialists, says Nadine Mikhaeel, MD, a medical oncologist with Cypress Hematology and Oncology.
Parker Adventist Hospital's multi-disciplinary colon cancer team includes:
Gastroenterologists
Medical oncologists
Colorectal surgeons
Radiation oncologists
Genetic counselor
Patient navigator
"Pathology, radiology, medical oncology, surgeons, genetics, dietitian, naturopath, and support staff are all in the room, discussing what is best for the individual patient, since each case is unique," says Mikhaeel.
Walking beside patients
Each patient is guided through the treatment process by a nurse navigator, who can help make sure patients get fast access to treatment and timely appointments, Mikhaeel says.
"When people hear the word 'cancer', that may be all they hear. We want to help them through the process, and ease their burden by providing navigation and guidance until they complete their care and are on their way to recovery and survivorship," she says.
Many patients are interested in complementary medicine, she says. "it's important to make sure they are not using supplements that could interfere with chemotherapy or with their treatment in general. We have a naturopath who specializes in oncology, who is trained in chemotherapy side effects, and in interactions between natural medicines and chemotherapies."
Sun says he recently treated a patient who underwent a colonoscopy at another facility. She was told she had colon cancer and needed treatment, but that was all the information or follow-up she got. A friend who's had colon caner suggested she see him, Sun says.
Getting a cancer diagnosis is difficult, and no patient should have to be on their own after that diagnosis, seeking treatment or waiting weeks for answers about their disease, Sun says.
And with Parker Adventist Hospital's colon cancer navigation program, he says, no patient will.
Preventing Colon Cancer
A colonoscopy is the only cancer screening that can prevent cancer from forming. That's because polyps, which are the precursor to cancer, are removed during a colonoscopy. All adults without risk factors should have a colonoscopy at age 50 and every 10 years after that if the test is normal. For more information, talk to your family physician or call Centura Gastroenterology at 303-925-4720.