July 30, 2020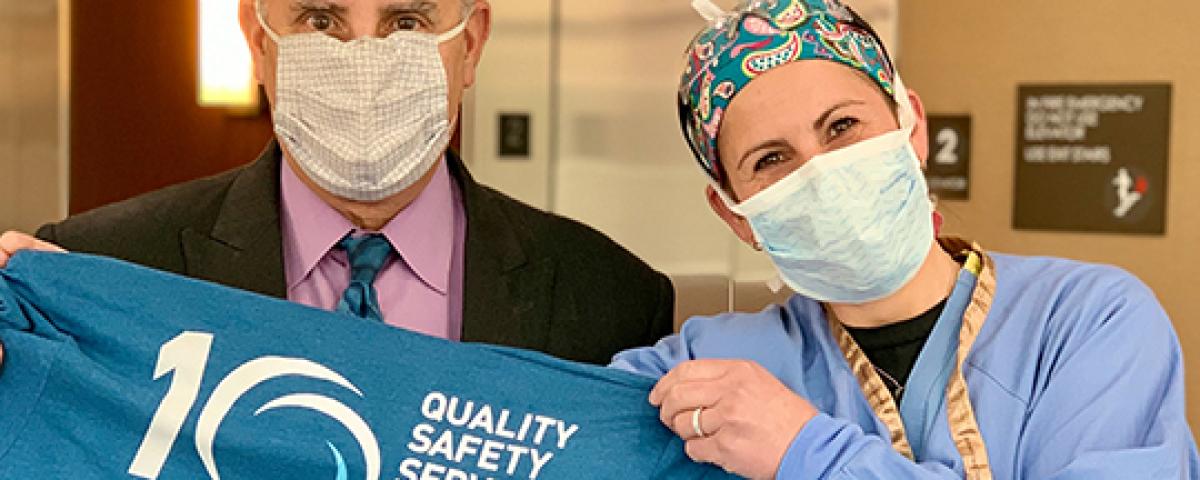 OrthoColorado Hospital celebrates 10-years!
Since opening in 2010 on the St. Anthony Medical Campus, OrthoColorado Hospital has completed 42,612 surgeries and has had the privilege of touching thousands of lives along the way.
Born out of a vision created in 2009 with Panorama Orthopedics & Spine Center, OrthoColorado Hospital is a joint venture between physician investors and Centura Health.
Throughout its 10-year history, OrthoColorado Hospital has quickly become a market leader in orthopedic and spine care. From being named one of Consumer Reports highest rated hospitals for knee surgery in 2013, to being the only Denver hospital to earn the Centers for Medicare & Medicaid Services five-star quality rating in 2015, and earning the Excellence in Patient Care Award by Studer Group in 2018 – OrthoColorado is committed to delivering service excellence. 
Over the years, OrthoColorado has expanded from six operating rooms to eight, to accommodate an increase in surgical volume. In addition, eight of the hospital's 48 beds were converted to a step-up unit for patients requiring higher acuity care.
Now, as health care delivery evolves, OrthoColorado is pleased to offer a comprehensive extended recovery program for same-day hip and knee patients.
As OrthoColorado Hospital CEO Jude Torchia, who has been at the helm of the organization from Day 1, explains, "our focus is orthopedics and spine care. It's all we do. And for the past 10 years and in the years to come our #1 goal is to make sure our patients have a truly remarkable experience."