July 7, 2020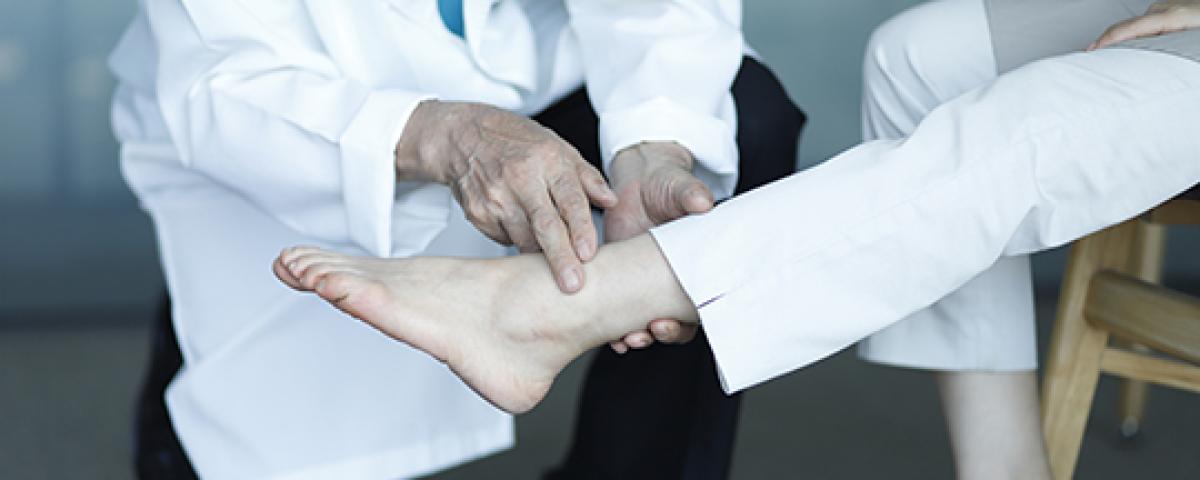 Total ankle replacement helped Lynne Schroeder get back in the saddle
When Lynne Schroeder was in high school, she shattered her right ankle. That was 1975. But it wasn't until last fall – when she strained her other ankle – that she decided she was finally ready to replace it.
Forty-one years of wear and tear working as a nurse had left Schroeder with virtually no ankle joint, and she was beginning to wear off the inside of her tibia by overcompensating. But there was also another reason she was ready for surgery.
"It was starting to interfere with my horseback riding," the 58-year-old says. "I didn't want to be missing out on the fun things!"
The case for replacement
While it's not a fit for everyone, there are common indications for total ankle replacement. "The typical candidate would be someone who's relatively active with end-stage arthritis, and no neuropathy (nerve pain)," says Keith Jacobson, DPM, a foot and ankle surgeon at Parker Adventist Hospital. The surgery replaces the arthritic surfaces of ankle joint with an implant. Jacobson performs the surgery as an outpatient procedure that offer big advantages over ankle fusion.
"With replacement, you maintain mobility. Your ankle joint isn't locked at 90 degrees forever," he says. And for those who have already had ankle fusion, it can be revised to be an implant, Jacobson says.
The work of recovery
Schroeder's 12-week recovery was typical: four weeks bearing no weight, followed by four weeks weight-bearing in a boot, and then back to her own show, which she wore during physical therapy to restore her flexibility and range of motion.
And Schroeder says it was all worth it. She's back in the saddle, this time without the pain. Total ankle replacement boasts success rates of up to 90 percent at 10 years.
Prehab helps you bounce back 
Rehab following surgery can help speed recovery, but a little "prehab" also has seen shown to improve outcomes. Justin Newman, MD, and orthopedic surgeon at Parker Adventist Hospital, suggests these steps:  
Add extra protein. Protein helps your body repair cells and create new ones, so focus on a diet with slightly higher levels of protein.
Stay active. "If you're having joint surgery, you don't want to do anything to exacerbate the pain. But gently exercise can help you heal," he says.
Mentally prepare. "I want patients to be educated, and understand the risks as well as their reasons for having the procedure," he says. "This helps them rest better prior to surgery and not feel nervous."
Parker Adventist Hospital offers a per-surgery class for all joint replacement patients. To learn more, call 303-269-4062.