November 23, 2020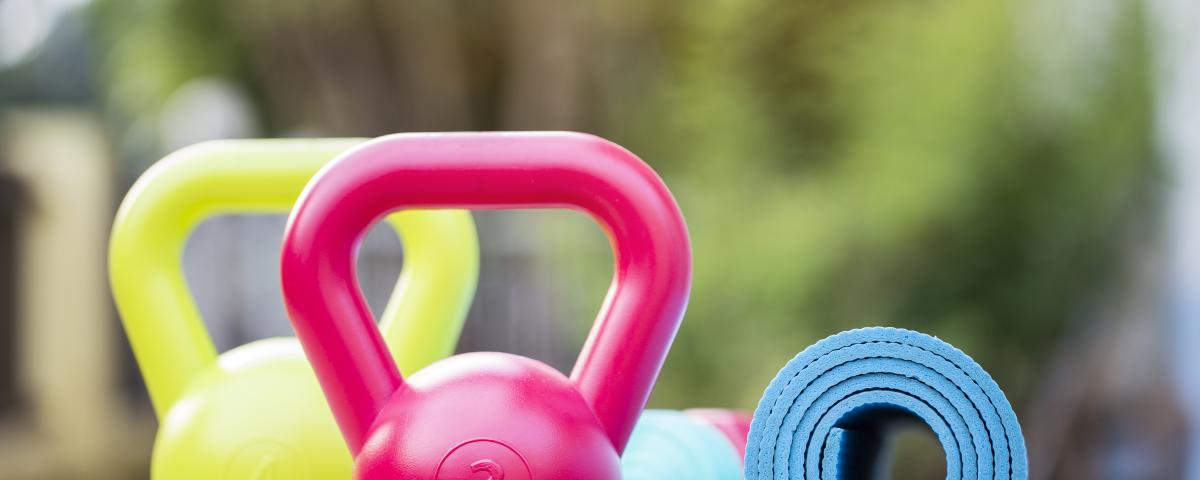 Keeping up with your fitness routine, even as restrictions are in place during the COVID-19 pandemic, is paramount to feeling your best. Despite state-wide restrictions limiting gym and fitness center capacity, there are simple ways you can stay fit and keep your heart rate up outside of the gym.
Centura Health's own Castle Rock Adventist Hospital is home to a HealthFit Gym, complete with cardio equipment, strength machines, free weights and more and is there to serve our community once we can safely return. Devin Bateman, MD, Chief Medical Officer (CMO), Castle Rock Adventist Hospital said, "While gyms may be difficult to access for some right now, there are still numerous ways to stay fit and healthy outside of the gym with just a bit of creativity."
The Physical Activity Guidelines for Americans recommends that the average person aim for at least 150 minutes per week of moderate-intensity aerobic activity, 75 minutes per week of vigorous aerobic activity, or a combination of both, spread throughout the week. There are numerous exercises that can be done at home or outside with no equipment or some outdoor pieces which may already be in place.
"It's important that despite current restrictions that individuals are setting aside time to practice their daily fitness routine to maintain weight, foster heart and bone health and feel their best overall," noted Dr. Bateman.
As we head into the colder months, take advantage of Fall's nice days and soak up some Vitamin D by planning a brief outdoor workout or use a small space within your home on cooler days. "By using simple equipment including free weights, resistance bands and a yoga mat or exercise ball, we can continue to have productive workouts and boost our overall wellness," he added.
These simple exercises can be combined into supersets or added to your day as a full rotation and require little or no fitness equipment:
Anywhere
Burpees
Push-ups
Sit-ups / crunches
Toe taps
Planks
Squats
Bodyweight dips
Calf raises
Indoor
Resistance Band training
Walking in place
Outdoor
As we work to maintain a safe and healthy environment for ourselves, our neighbors, our family and one another, we can make a difference by social distancing, wearing masks appropriately, washing hands frequently, only traveling to and from essential activities and ensuring our fitness routines are done in safe and distanced environments.
Personal responsibility is key in ensuring our communities remain vigilant and minimize exposure. Let's all lead by example and actively encourage those around us to look out for one another. Together, we can take the right steps to stop the spread of illness and keep everyone safe while still caring for our physical well-being.