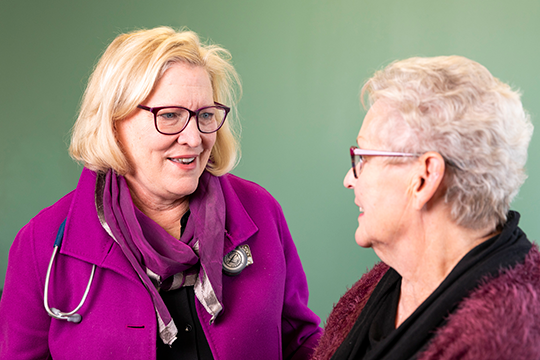 An entire network working for you, along with an entire health neighborhood.
Membership in Colorado Health Neighborhoods goes beyond connecting physicians with a vast network of like-minded peers focused on achieving population health management. You'll also be connected to the infrastructure you need to support Colorado Health Neighborhoods-attributed patients at every stage of their health care journey. And with the network's 660 practices and more than 5,300 physicians, your patients have access to the care they need when they need it.
Colorado Health Neighborhoods facilitates easier communication and care coordination across our entire system, providing less duplication of services, better planning and more efficient use of time. This translates to better overall health care outcomes.
Network Provider Benefits
As a networked provider, you receive the benefit of:
Community health management resources, including care coordination for high-risk patients
Exclusive data analytics to manage patient populations
Performance improvement resources so you spend less time on workflow processes
Access to new exclusive patient populations
Explore our Network
Search the Colorado Health Neighborhoods' network of providers offering a wide array of health care services.
More support. More tools. Less hassle.
We'd love the opportunity to talk with you more about the value Colorado Health Neighborhoods can bring to your practice. Contact us:
Already part of our network?
We're always open to innovative ways to help you and your practice deliver value-based care. If you have an idea of how we can better work together, contact your dedicated provider relations representative.