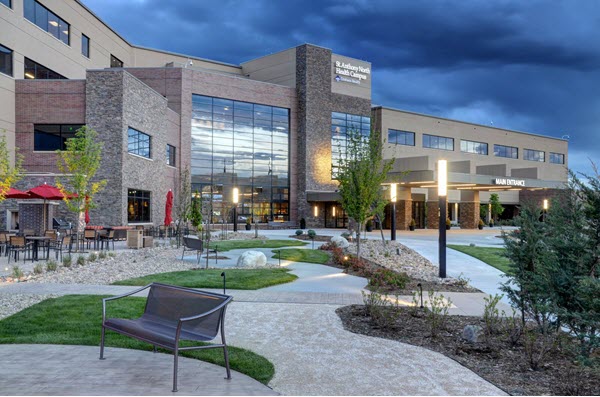 St. Anthony North Health Campus
Be a part of the excellence you'll find in our program's reputation, medical care and graduates.
St. Anthony North Health Campus is a single-residency community hospital within the Centura Health network. This state-of-the-art facility offers an ICU, GI lab, cardiac cath lab and level III trauma center. We are proud of our patient care in outpatient medicine, inpatient medicine, obstetrics and pediatrics.  
There are three outpatient offices within the residency: 84th Ave Neighborhood Health Center, Orchard Neighborhood Health Center and Thornton Neighborhood Health Center. All clinics fully embrace the patient-centered medical home and operate under the team-based care model. All clinics provide full spectrum family medicine service and have comprehensive integrated care team support.
Our program offers specialized curriculum tracks in sports medicine, integrative medicine, acupuncture, high risk OB & surgical delivery, and hospitalist medicine. We offer multiple fourth year fellowship opportunities including: Maternal-Child Health, Emergency Medicine, Integrative Medicine, Population Health, Faculty Development, and Sports Medicine.
Our residents get great training while living in a beautiful place. Colorado was ranked 4th for "Most Preferred State to Live In" by The Harris Poll. Recreational opportunities abound for camping, hiking, mountain biking, road biking, mountaineering, climbing, skiing, snowboarding, snowshoeing, cross-country skiing, white water rafting and much much more. In addition, Denver averages 300 sunny days each year and has the largest public parks system of any US city.