Home care tailored to your needs
Whether you are receiving care in your own home, a nursing home, or a retirement community, the Centura Health at Home family is committed to making your surroundings a healing sanctuary. We serve patients across Colorado.
Centura Health at Home will work with you and your physician to come up with a plan of care that meets your needs and helps you heal.
In addition to providing excellent clinical care, Centura Health at Home knows that faith and inner strength can help with healing. That's why we give special attention to your spiritual well-being. Centura Health at Home will spend time with you and your family or caregiver to explain your condition and how we'll treat it. Before we leave, we'll make sure all your questions are answered. Centura Health at Home is dedicated to providing the best care possible, so our staff is fully trained and screened before they ever reach your door. And we're accredited by The Joint Commission, which means we've demonstrated our ability to provide quality care.
We provide the following services:
Skilled nursing
Physical and occupational therapy
Speech therapy
Telehealth monitoring
Wound care
Stroke rehabilitation
Cancer rehabilitation
Pain management
Medication management
Joint Commission
We are accredited by The Joint Commission, which means we have demonstrated our ability to provide quality care.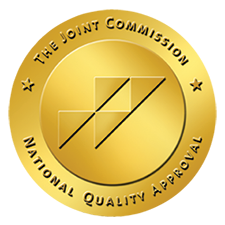 Centura Health at Home is accredited by The Joint Commission, an independent, not-for-profit organization. The Joint Commission accredits and certifies more than 20,500 health care organizations and programs in the Unites States. Joint Commission accreditation and certification is recognized nationwide as a symbol of quality that reflects an organization's commitment to meeting certain performance standards.
Additionally, we outperform the competition in quality standards that are measured by Medicare.gov | Home Health Compare. Our quality ratings rank higher than the national average  and the Colorado average. Learn more.
Home Health Care FAQs

What requirements do I need to meet for home care?

Your doctor decides that you need medical care in your home, and makes a plan for your care at home.
You need at least one of the following: intermittent (and not full-time) skilled nursing care, or physical therapy or speech language pathology services.
You are homebound. (This means that you are normally unable to leave home. Being homebound means that leaving home is a major effort.)
When you leave home, it must be infrequent, for a short time or to receive medical care.

What criteria do I need to meet to qualify for home care services?
In addition to having a physician's referral, you need to have a safe home environment to provide care in, and be a willing patient. Medicare patients must also be homebound, meaning that it requires considerable and taxing effort to leave home.

How often will a nurse come to visit me?
Centura Health at Home will work closely with your physician to develop a treatment plan that meets your needs. And it may not always be a nurse who comes to help you.

Who other than a nurse might come to my home?
In addition to skilled nursing care, Centura Health at Home offers the following services: 

Physical, occupational and speech therapy for rehabilitation programs.
Certified nursing aides for help with personal care like bathing and meal preparation.
Social workers to help you find community resources for additional help.
Nondenominational chaplains to visit with you about spiritual issues. 

Will insurance cover the cost of my treatment?
In most cases yes. Centura Health at Home accepts Medicare and many private insurances. Our health benefit advisors will help you determine if your insurance will pay for the cost of care.