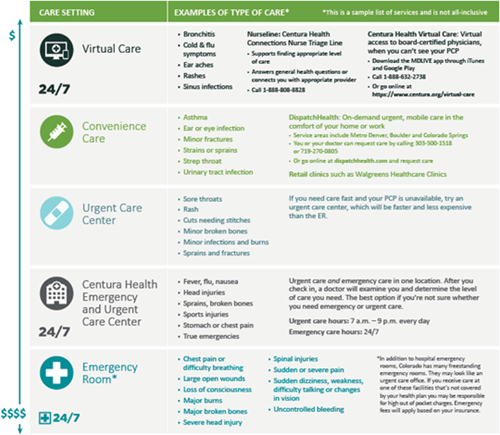 Your Primary Care Provider (PCP) is the best first line of support and your primary partner in managing your health care needs. When an after hours illness, urgent matter or emergency arises learn more about where to go for care.
Costs for Common Procedures
What can you expect to pay if you are a self-pay patient without insurance?
Request a Custom Estimate
Understand your health care expenses in advance.
 
Charity Care Policy
Getting financial assistance to pay your bill.
Explore Quality Ratings
An unwavering commitment to clinical excellence.
Resources for Patients & Consumers
Easy-to-understand quality & safety resources.
Insurance Coverage
What to know if you are covered by insurance.
CMS 2019 IPPS Final Rule 1694-F Requirement
Chargemaster and DRG files.
Free Standing Emergency Room Details