Through interventional radiology, Centura Health combines imaging with tiny tubes (catheters) to deliver targeted treatments without open surgery. We can deliver medication, open blockages, resolve aneurysms, destroy tumors, collect biopsies, diagnose infections and more.
With advanced technology and highly skilled experts, Centura Health can deliver many targeted therapies without the need for open surgery. Conditions that previously required surgery can be treated by interventional radiologists with less risk, less pain and less recovery time compared to open surgery. Whether you need an immediate intervention due to a stroke or cardiac emergency, or a scheduled procedure, our interventional radiologists and staff can provide the necessary procedure or consultation.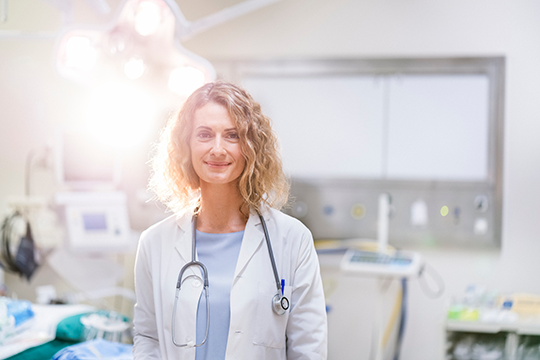 Find an interventional radiologist
Our expert team of interventional radiologists works closely with you during your procedure and follow-up care.