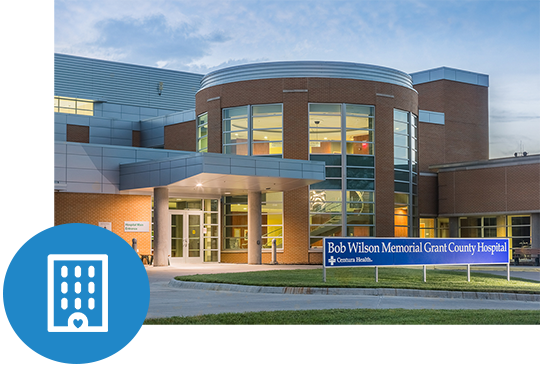 R.R. Wilson, a Grant County Pioneer, wrote a letter in 1946 to the Board of County Commissioners offering $100,000 towards building a hospital in Ulysses. Later, a city block on north Main was donated, a bond was issued and another $100,000 was raised from the community. Bob Wilson has grown over the years with a new addition or renovation nearly every decade since its inception and has grown to meet the ever-changing needs of the community.
24/7 Emergency Care
Our emergency department provides services for emergent care 24 hours a day, seven days a week.  The department is staffed with a registered nurse and on call medical providers caring for a wide range of injuries and illnesses.
Convenient Care Clinic
A walk-in clinic designed to treat conditions that need care right away, but are not life-threatening. All adults and children over 6 months are welcome and there is no appointment needed.
Distinctive Services
Services include CT Scan, Diabetic Education, EEG/EKG, Emergency Care, Laboratory, Magnetic Resonance Imaging, Mammography, Nuclear Medicine, Obstetrics (prenatal, postpartum, delivery), Midwifery and more.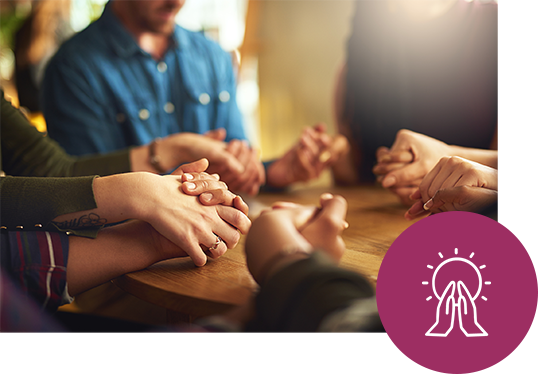 Dedicated to your healing in mind, body and spirit.
We believe every health care journey begins with a dedication to healing body, mind and spirit. Our faith-based mission and approach to holistic health is essential to a person's overall wellness. Chaplains are health care professionals who bring all the resources of spiritual and pastoral care to help our patients, their families and friends better cope with the challenges of a hospital visit and provide spiritual guidance through prayer, ritual, sacrament, or help our patients connect to their religious communities.
Patient & Community Resources
Bob Wilson Memorial Hospital offers a variety of programs including support groups and community programs from health fairs to safety fairs. Monthly healthy living educational opportunities have been added this year and topics include Dining with Diabetes, Childhood Obesity, and Fall Prevention. The hospital provides meeting space for events, collaborates with area schools and other organizations for the benefit of the community varying from sidewalk installation to care and education for our aging population.
Bob Wilson Memorial Hospital | By the Numbers
Active Medical Staff
17
Admissions
257
2018 ED Visits
2,144
Caregivers
80
Licensed Beds
26
Surgical Suites
2
ED Private Rooms
5
2018 Uncompensated/Charity Care
$410,000